Features
CRAIG'S LIST - SEPTEMBER RANKING

TSN Director of Scouting Craig Button produces monthly rankings (October-June) of the top players eligible for the NHL Draft. Craig's rankings represent his own individual assessment of where players are slotted in the NHL draft. Check out his September rankings.
Trending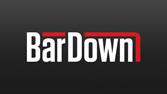 Bob McKenzie One-On-One With Connor McDavid
TSN's Bob McKenzie sat down for an interview with Connor McDavid today for BarDown. Bob's upcoming book 'Hockey Confidential' has a chapter (Chapter 6: Growing Up Exceptional) that profiles, in large part, the McDavid family. The release date of that book will be Tuesday, October 14, 2014. Bob's also the author of the best-seller "Hockey Dad: True Confessions of a (Crazy?) Hockey Parent."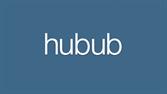 Who goes first: Mac or Jack? Join the discussion
TSN Director of Scouting Craig Button says Connor McDavid and Jack Eichel are 'generational talents' for the 2015 NHL Draft. Who will go No. 1? Discuss it all season long on Hubub.com!