Features
2014-15 NBA Divisional Previews

With the regular season right around the corner, TSN.ca profiles each NBA division before the first tip. TSN basketball analyst Jack Armstrong also gives his pick for division champ and a player to keep an eye on this season.

2014 MOP Watch

As CFL teams head into the stretch drive and make their final push for playoff spots and positioning, TSN.ca looks at the top candidates, this year led by the defenders, to take home this year's Most Outstanding Player award.
Trending
Hubub: The Legacy of Steve Nash

Steve Nash will miss the entire 2014-15 season with a back injury. There's no word on whether he will retire, but at 40 he's logged a lot of minutes. What is his legacy on the game and the history of Canadian sports?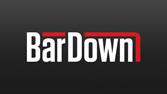 Cabbie Presents: Kyle Lowry
Cabbie talks to Kyle Lowry about the impact of the "We The North" campaign, his role as co-captain and his relationship with DeMar DeRozan.