Royals lead Giants in seventh inning of Game 2 of World Series

The Kansas City Royals scored five times in the sixth inning, capped by a two-run home run by Omar Infante, to rip Game 2 of the World Series wide open and take a 7-2 lead over the San Francisco Giants. The game is in the bottom of the seventh inning The Giants lead the series 1-0. Yordano Ventura went 5.1 innings for the Royals, allowing two runs on eight hits. He struck out two. His Giants counterpart, Jake Peavy, went 5+ innings, allowing two runs on six hits. He walked two and struck out one.

Leafs-Senators game postponed after shootings in Ottawa

Tonight's NHL game between the Ottawa Senators and the Toronto Maple Leafs has been postponed following the shootings on Parliament Hill. The NHL says the date and time of the rescheduled game will be announced at a later date.

Duthie: A great city with great people will persevere

In April of 1989, a man named Charles Yacoub hijacked a bus with 10 passengers at gunpoint in Montreal. He forced the driver to take him to Parliament Hill. I was one month into my career, a cub news reporter at CJOH, the local CTV station in Ottawa. This would be the first major story I'd cover.

Nogueira makes Raptors debut in win over Maccabi Haifa

Until Wednesday night, Raptors rookie Lucas Nogueira was known more for his hair than anything he'd done on the hardcourt in Toronto. The 22-year-old Brazilian known as "Bebe" finally made his Raptors debut in Toronto's 92-85 win over Israel's Maccabi Haifa, scoring eight points in 11 minutes and showing signs of the athletic forward that first caught the team's eye.

Post 2 Post: California's netminders are on fire

Each week, TSN Hockey analyst and former NHL goaltender Jamie McLennan provides observations about netminders in TSN.ca's Post 2 Post. This week, he takes a look at the dominating stoppers from the Golden State.

Duthie: The coaching ranks: ex-panelist pathos

TSN host James Duthie isn't sure when he feels worse for the coaches he knows. When they get fired and take temp gigs on the TSN panel, or when they get re-hired, and start peeling more years off their lives with the relentless stress and scrutiny of an NHL head-coaching job. Duthie takes a look at the different men that have joined him on the panel, and how different they can sometimes be from their behind-the-bench personas.

Wild agree to 5-year, $16 million contract extension with RW Coyle

The Minnesota Wild have agreed to terms on a five-year, $16 million contract extension with right wing Charlie Coyle through the 2019-20 season. The deal was announced Wednesday for the 22-year-old Coyle, who is in third season with the Wild. The 6-foot-3, 220-pound former first-round pick by San Jose was acquired by the Wild in a draft-day deal in 2011, when they sent defenceman Brent Burns to the Sharks.
Features
2014 MOP Watch

As CFL teams head into the stretch drive and make their final push for playoff spots and positioning, TSN.ca looks at the top candidates, this year led by the defenders, to take home this year's Most Outstanding Player award.
Trending
Hubub: In the clutch, Manning or Brady?

Let's say your team is in the Super Bowl, down by six with two minutes to go, starting from your own 10. Who do you want at the helm for a championship winning drive? Peyton Manning or Tom Brady?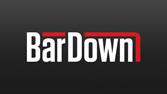 Penguins players celebrate Hallowe'en
Does the NHL look good or bad for suspending Voynov following his arrest on domestic violence charges after not suspending Varlamov last season? That and more in 20 Questions with Dave Hodge.