Features
Crown Royal Top 50 World Junior Moments

Since 1977, the IIHF World Junior Hockey Championship has delivered many memorable moments and this year, TSN and Crown Royal are counting them down. Watch SportsCentre daily to see where your favourite moment ranks in the Top 50 World Junior Moments.

2014 MOP Watch

As CFL teams head into the stretch drive and make their final push for playoff spots and positioning, TSN.ca looks at the top candidates, this year led by the defenders, to take home this year's Most Outstanding Player award.
TRENDING
Hubub: Are the Giants a dynasty?

The San Francisco Giants won their third World Series in five years in dramatic fashion Wednesday night. Should they now be considered a dynasty or are they still a championship or two away? Join the discussion on Hubub.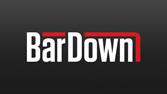 Cabbie Presents: Kyle Lowry
Cabbie talks to the Raptors point guard about being courted during free agency, DeMar DeRozan's hilarious instagram photo and draws a new portrait.