Insider Trading: Making Moves

Was it a good move for the Canadiens to send Rene Bourque to the Ducks? Could a fire sale be coming in San Jose with their recent struggles? The Insiders discuss this and more.

Lions fire head coach Benevides

The BC Lions have fired head coach Mike Benevides. Benevides has been the team's head coach since taking over for general manager Wally Buono in 2012. Benevides had a 33-21 regular season record but the team's record regressed every year he was in charge and he failed to win a playoff game in his three years.

Blue Jays formally introduce Toronto native Martin

The Toronto Blue Jays are formally introducing Canadian catcher Russell Martin at a news conference at Rogers Centre.He signed a five-year deal worth US$82 million earlier this week.Martin, who was born in Toronto and grew up in Chelsea, Que., spent the last two seasons with the Pittsburgh Pirates.
Features
Crown Royal Top 50 World Junior Moments

Since 1977, the IIHF World Junior Hockey Championship has delivered many memorable moments and this year, TSN and Crown Royal are counting them down. Watch SportsCentre daily to see where your favourite moment ranks in the Top 50 World Junior Moments.

TSN 2014 CFL Play of the Year

The most spectacular plays from the Canadian Football League's regular season are squaring off on TSN.ca, and you can determine the play that tops them all in the sixth-annual TSN Play of the Year Showdown: Canadian Football Edition. Check in daily for a new match-up as we look for the CFL's ultimate highlight for 2014.
Trending
Hubub: What should the Leafs do next?

The Toronto Maple Leafs suffered consecutive losses to the Buffalo Sabres and Nashville Predators this past week. With back-to-back blowouts, what should the Maple Leafs do next?

Hubub: Who will win the Grey Cup?

The CFL playoffs are now down to the final four. In the West, it will be the Battle of Alberta between the Stampeders and Eskimos while in the East the red-hot Alouettes travel out of province to battle the Tiger-Cats in the Steel City. Who do you like?

TSN Hockey: The Quiz on Hubub

Welcome to TSN Hockey on Hubub - home of The Quiz. Get the latest hockey updates and analysis from TSN, TSN.ca and TSN Radio and engage the Hubub community with TSN's debates and poll questions, courtesy of The Quizmaster.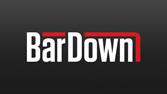 How would our mothers fix the Maple Leafs?
No matter what it is you're asking, it always seems like your best bet at getting an honest and helpful answer is to ask your mother. Not sure why your favourite hockey team has been on a downward spiral for the better part of five decades? Ask mom.