Riot announces major changes to LoL esports
Andrew Robichaud, TSN.ca Staff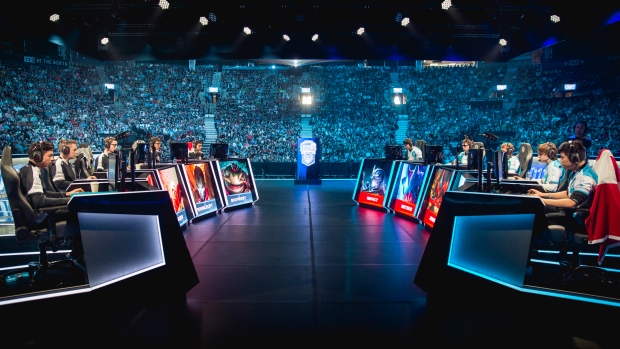 Riot Games announced incoming changes to the League of Legends esports landscape that will deal with league partnerships, revenue sharing and new revenue streams, increased prize pools and sponsorships.
The game publisher and developer released a statement on all the major changes and looks to be making the moves as a result of plenty of criticism around how the organization has dealt with players and teams in the past.
"As we move into 2017 and beyond, we're continuing to take steps towards a future where top LoL players have very well paid, long careers doing what they love - and where LoL esports team organizations are thriving businesses led by empowered owners who share responsibility and accountability for the long term prosperity of the sport," the announcement read.
"To help get us there, we'll share LoL esports revenue streams and collaborate with our partners to develop new business models and actively shape the league. We want these partners to have permanent stakes, to be invested in a stable future and to profit from the continued success of the sport."
The first of the major initiatives will kick off at the World Championships, where Riot says 25 per cent of Championship skins and Wards will be added to the total prize pool. Another 25 per cent of Challenger skins will be put into the Mid-Season Invitational prize pool.
Dota 2 already features this type of crowdfunding for The International, which surpassed an esports record $20 million this year for TI6.
The 25 per cent from the skins sales at Worlds will go to players, teams and the league. There are 13 regional leagues under the Riot banner.
"As we invest and build towards the future, we recognize that the current ecosystem isn't consistently profitable yet for team owners or for the league. Costs have risen — namely in the form of player salary increases and support for those pros — mainly as a direct result of significant external investment and interest in the scene," the statement reads.
"This part of the journey isn't unusual; escalated investment is a natural occurrence in a growing ecosystem, and is a sign that our initial approach has been working. However, we recognize that we can help rebalance the scene by accelerating some of our longer-term economic tactics to help address short-term pain felt by many of our partners."
In addition to this new revenue-sharing model, Riot says that each of it's 13 regional leagues will be guaranteed a lump sum that will vary from league to league in order to "address an immediate gap in team revenue. Riot used the European League Championship Series as an example, saying that each team would be guaranteed €100,000, with 50 per cent acting as supplemental income for the players.
Riot is also taking steps to build "long-term partnerships" to cement the future of its leagues and teams.
"The idea of a long-term partnership is a major step. That allows teams to think on a longer time frame ... the future [that we want to build] will be highly unlikely without the teams thinking on the same time frame that we're thinking," Riot co-director of esports Whalen Rozelle told ESPN.com.
"You make different decisions when you're thinking in the short term and the long term. And the increased economic activity in the scene will ensure both security long term and give teams the confidence to sign players to longer-term contracts."
Building strong relationships with its teams, players and potential partners has been something Riot has been missing as League of Legends continues to grow at remarkable rates. It's only the first step, but it is the biggest the organization has ever taken in its esports history.
"We believed the future was bright for LoL esports in 2012 — and it's even brighter today as we take our most significant steps yet," the statement read. "As we face additional challenges and future unknowns, we'll continue to stick to our core beliefs; to put esports fans first, to build a great ecosystem that keeps the sport you love around for the long-term, and which fans, pros & teams all aspire to," the announcement says.