{{ currentStream.Name }}
{{ currentStream.Desc }}
The information you requested is not available at this time, please check back again soon.
More Latest Video
Presented by

Does the hiring of Mike Babcock still call for a change to the core in Toronto?

WATCH NOW

Presented by
More Promotions
Check out the Playoff Edition and take a shot at the Double Down question!

SIGN IN

Join a league and dominate the diamond with this fully loaded fantasy game!

Sign In
More Fantasy Games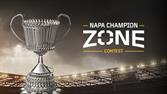 NAPA Champion Zone
Enter the Napa Champion Zone contest and you could win a chance to attend the 102nd Grey Cup Championship game in Vancouver with three of your friends!
2014 Dodge Dart Contest
Dodge is giving you a chance to win the new Dodge Dart. World class aerodynamics, great on fuel economy and big on safety. The Dart is compact but it thinks bigger. Enter now for your chance to win!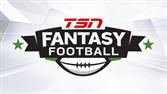 NFL Fantasy Football
All the features you need, like free live scoring, league manager controls, and in-game player cards.