The Bro Jake Show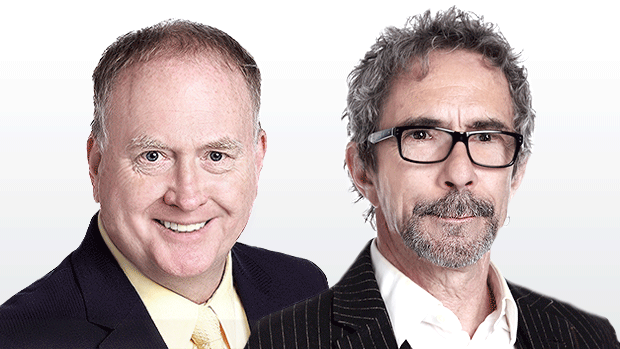 Wake up and get your morning sports fix with Bro Jake, Dave Pratt and Sat and the best sports insiders in the biz, weekday mornings from 6am-10am for The Bro Jake Show.
2 Minutes for Instigating
The Province's Ben Kuzma says there has always been a certain level of interest by the Anaheim Ducks in Ryan Miller. But if Miller was to sign with the Ducks, Kuz says because of how he's wired, Miller would want to go there with the expectation he'd compete for the starting role.

LeBrun: Anderson the reason for a Game 7

TSN Hockey insider Pierre LeBrun says the Penguins played an almost perfect road game in Game 6 of the Eastern Conference Final, but it was Craig Anderson that stole the game away from them, forcing a Game 7 in Pittsburgh tomorrow night.

Guest's Include: Pierre LeBrun

Tom Mayenknecht stops by The Bro Show to Preview all things in the Business of Sport

Botchford: Not logical to offer Miller a two-year deal

The Province's Jason Botchford says common sense dictates that the Canucks wouldn't offer Ryan Miller anything other than a one-year deal because he's not going to get more than that anywhere else. Botchford says it's obvious the Canucks love Miller and don't love Jacob Markstrom because for a team desperate to get younger, they have a goaltender in the system that is a lot younger than Miller.

McKenzie: Miller to Anaheim could make sense

TSN Hockey insider Bob McKenzie says he thought John Gibson would be a stud goaltender coming out of junior, but that hasn't been the case. He believes the Ducks need a back-up that could shoulder a heavy work load if Gibson goes down again, adding he hasn't talked to Miller or the Ducks to gauge the interest from either side.