Tiger-Cats had many reasons to get Mitchell deal done
Bo Levi Mitchell is the fourth quarterback in the past decade to have his rights dealt before free agency and all of them signed with the teams that acquired their rights. In the case of Hamilton, there were loads of reasons to get it done. Dave Naylor has more.
Tiger-Cats sign QB Mitchell to three-year deal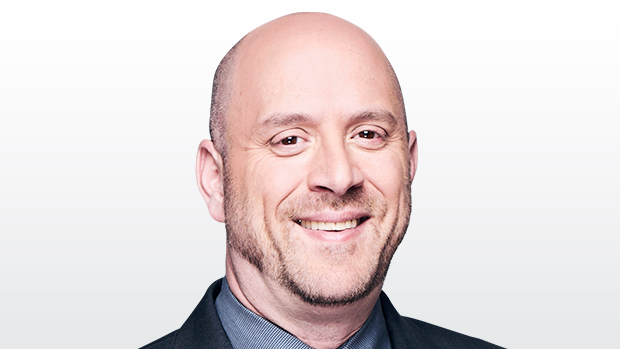 Bo Levi Mitchell is a Hamilton Tiger-Cat.
That shouldn't come as a surprise to anyone who has followed the recent history of the Canadian Football League when it comes to teams trading for the rights to pending free-agent quarterbacks.
Mitchell is the fourth quarterback in the past decade to have his rights dealt before free agency, joining Mike Reilly, James Franklin, and Nick Arbuckle. All of them signed with the teams that acquired their rights.
In the case of Hamilton, there were loads of reasons to get it done.
The Tiger-Cats suffered through a difficult 2022 season with Dane Evans as the starter. Tim Hortons Field will be the sight of the Grey Cup this November, and the Tiger-Cats carry the mantle of the CFL's longest Grey Cup drought.
From the moment they made the trade with Calgary in November, there was just no way Hamilton was going to allow Mitchell to walk out the door.
The tone for the courtship was set during Grey Cup week in Regina when Ticats assistant GM Ed Hervey sat with Mitchell and explained the club's rational for acquiring his rights, stressing that both sides needed time to get to know one another for a move of this magnitude to happen.
Hervey was following the script he used when he traded for Reilly's rights from B.C. ahead of the 2013 season while he was general manager in Edmonton. Mitchell made a visit to Hamilton in December and time spent later that month with Ticats CEO Scott Mitchell in Hawaii.
In paying Mitchell just north of $500,000 per season on a three-year deal, the Tiger Cats aren't getting a bargain, per se. But there is no doubt he would have fetched the same on the open market. So, by definition of market setting the price, the Tiger-Cats didn't overpay. They also got clarity three weeks before the start of free agency.
The other way of looking at is it they just gave a $100,000 raise to a soon-to-be 33-year-old quarterback who lost his starting job last season to his sophomore backup.
But the market rules and right now the CFL starting quarterback market is stretched thin, after two of last year's starters – Evans and Saskatchewan's Cody Fajardo – may have played themselves out of starting roles. With Nathan Rourke gone to the NFL, there aren't enough proven high-quality starters to go around.
Would Mitchell have fetched substantially more than $500,000 by going to the open market and listening to offers from Saskatchewan and perhaps even Toronto, given his Calgary past with Argos head coach Ryan Dinwiddie? Were BC and Edmonton completely out of the picture?
We'll never know. But he wouldn't have got less, which is what really matters from Hamilton's perspective. And as they get set to wade into free agency, Mitchell becomes the Tiger-Cats' best advertising as a place to be. He also qualifies as one of the few CFL players who should be able to help a team move its season-ticket needle.
Mitchell no doubt understands the situation in Hamilton, the recent and not-so-recent history, and how he fits into the picture on a team good enough to make a run in 2023.
He's going to a stable organization with a coaching staff intact from the past few seasons. It's also a chance to write a new chapter in his illustrious career.
That's only possible if Mitchell can recapture the form that set him on pace to become one of the most accomplished quarterbacks in CFL history. His drop-off following the 2018 season has had a lot to do with injuries, playing through stretches during which he was never truly healthy, and it showed.
More than a few ascending football careers have been derailed by that sort of thing. But the Ticats are as aware of his history as anyone and have clearly made their bet that Mitchell can regain much of the form that once made him great.
It also raises the question of what happens to Evans, the player Hamilton anointed its franchise quarterback a year ago, when it opted to re-sign him instead of Jeremiah Masoli.
Evans carried the torch for the Tiger-Cats while Masoli was injured in 2019, leading them to a 15-3 season and a Grey Cup appearance in just his second season.
But he struggled early in 2022 amid the pressure of being the No. 1 guy. Although he appeared to regain some of his confidence down the stretch, it wasn't enough to keep Hamilton from jumping the queue for Mitchell.
The Roughriders have the most obvious need for a starting quarterback. But if Evans had trouble handling the pressure in Hamilton, is he really right for the CFL's fishbowl market at a time when all eyes will be on the offensive staff and personnel, given what transpired at the end of last season?
That's a situation that will play itself out over the coming weeks.
For now, it's happy times in The Hammer and a bit of a charge put into the 2023 season.
The last time the Calgary Stampeders gave up on a starting quarterback it was Henry Burris, who went on to throw for 40 touchdowns in a season for Hamilton and win a Grey Cup MVP with Ottawa.
The Tiger-Cats would happily take both of those results for Mitchell.