Captain is the catalyst: Tavares shows off extra step in comeback win
Maple Leafs captain John Tavares is being hard on the puck and winning battles, but he's also skating with more efficiency and feels lighter on his feet thanks to the extra work he's put in with the team's new skating coach, Mark Masters writes.
Leafs Ice Chips: Holl-Rielly stick together; Brodie returns to practice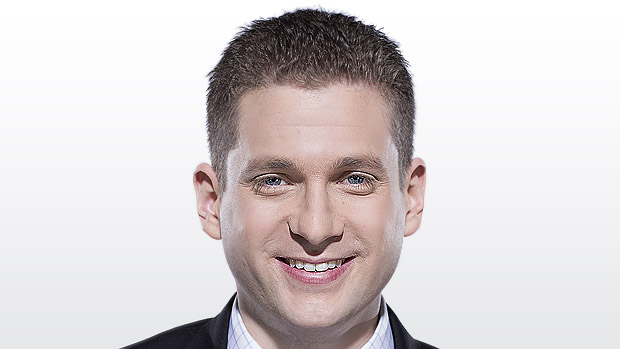 TSN SportsCentre Reporter Mark Masters reports on the Maple Leafs, who practised at the Ford Performance Centre in Toronto on Tuesday ahead of Wednesday's game against the New York Rangers.
---
Sheldon Keefe is sticking with the top-six alignment that sparked Monday's comeback win against the New York Islanders.
"The way that both lines responded to the change yesterday just tells me it's a good time to go back to that mix," the Maple Leafs coach explained.
After watching his team get outshot 13-6 and fall behind the struggling Islanders 1-0 in the first period, Keefe reunited Auston Matthews with Mitch Marner and John Tavares with William Nylander. Those pairs had been split up since Nov. 12.
Keefe always envisioned going back to this look.
"I don't look at it as a 'stale' type of thing," Keefe said of his line-juggling philosophy. "It's just sometimes you just need to change the chemistry a bit and get a little spark. The season is long. It's important to maintain the chemistry and looks both ways."
The Leafs outshot the Islanders 22-10 in the second period and outscored New York 4-1 in the middle stanza en route to a 5-2 win.
Sheldon Keefe on 1st intermission: "It is on the players. They did the talking."

Auston Matthews: "Just the locker room, the energy & everything just switched on."

— Mark Masters (@markhmasters) January 24, 2023
---
Matthews and Marner set the tone with a strong opening shift in the second period, but it was the second line that really provided the spark. Nylander had two goals and two assists while Tavares scored a goal and added an assist.
"The second period was the best period John Tavares has played all season," Keefe said. "I thought that got Willy going. Willy finished the chances and Willy was good, but I thought JT was excellent. He led us in the second period."
"He was the catalyst," agreed defenceman Justin Holl. "He made a great play to Willy and then he scored one himself and he was all over it on the forecheck. That's the guy we need to get our offence going."
Johnny Jukes 😬 pic.twitter.com/jRD2J8arIW

— Toronto Maple Leafs (@MapleLeafs) January 24, 2023
Tavares fired eight shots on net in the middle stanza, which was a career high in one period.
"Just trying to play with pace," the captain said. "Trying to be direct ... [and] get some pucks to the net using our speed as a group and myself."
"He made plays," Keefe said. "He was hard on the puck. He was winning battles. He was getting in behind their defence. The goal he scored was great, but there were a number of sequences where he just came out with the puck or held onto the puck, got a guy on his ass, and was getting into good ice and making plays. All of the things he does at an elite level came together at that time."
The extra work Tavares has done with new skating coach Paul Matheson was also evident.
"He was buzzing," said Nylander. "He was flying up and down the ice."
"A little more efficient and a little bit lighter on my feet," Tavares said of the improvement. "Use the strength and power that I do have, that I know that I have, to continue to generate pace and momentum in my game and highlight those strengths ... Trying to be on top of the ice. We talked a lot about posture."
Matthews scored 60 goals and Marner picked up 97 points last season, but it was a mixed-bag year for Nylander and Tavares. Keefe continually called for Nylander to be more consistent with his effort.
"Last night, Willy doesn't have a good first period, but then he's able to fix it and come out and have a great second period and John just the same," said Keefe. "That's a really good sign and a very healthy thing for them and our team. That's kind of the difference. In previous years maybe that takes two, three, four, five games to sort of fix that and get it back going and this season both of them, and certainly Wily in particular has been able to make that adjustment and just get going quickly."
"It was just mindset," said Nylander. "We just decided to battle and compete a little bit more and that's what took over the game for us."
---
Tavares scored on a power-play breakaway, which started with an outlet pass from Ilya Samsonov. The 25-year-old goalie noticed that all four Islanders skaters went for a line change at the same time.
"This is NHL, it's not working like that," Samsonov said with a grin. "You need to get ready. I try and get hard pass to the guys."
Samsonov caught the Islanders and even his own teammates by surprise.
"I didn't know who he was going to because I was the guy who was coming back," said Matthews. "Next thing, I turn around and Johnny's on a breakaway ... It was awesome."
"I wasn't expecting it, to be honest," said Tavares. "I was happy I got back onside because he sent it up there quickly. He's done that a couple times this year. His recognition and ability to zip it up there is great. All facets of the game, you can tell he's into it. He's ready. He's competing and making a difference wherever he can."
It was the second assist of Samsonov's NHL career.
"It shows how dialed in he is right now," Keefe said.
---
Keefe called Samsonov's 31-save performance "excellent" but apparently goalie coach Curtis Sanford was even more impressed.
"Curtis looks at this stuff a lot closer than any of us," Keefe said. "He felt this was as strong of a game as he's played in terms of what he is asking him to do and the process he is looking for him to play with. He is looking very comfortable in the net right now."
Did Samsonov feel it was his best game of the season?
"Maybe the best game for Toronto," he said of his 21-game run in blue and white. "Maybe not. I don't know for sure. I feel good in the game ... I feel pretty good. Physically, mentally, you know, I'm happy."
Sammy slide 🙅‍♂️ pic.twitter.com/KBcxo8ryJ3

— Toronto Maple Leafs (@MapleLeafs) January 24, 2023
Samsonov worked out on the ice with Sanford before practice on Tuesday, but did not take part in the main team session.
"We didn't want to have him do too much here today," said Keefe. "We've been asking a lot of him here of late but he's feeling good and comfortable and confident in the net. [He's] going every other day so we wanted to make sure today we were smart."
Samsonov will play in a fifth straight game on Wednesday. It will be his fourth straight start, which is something Matt Murray hasn't done this season.
After outplaying Winnipeg's Connor Hellebuyck and New York's Ilya Sorokin in the last week, Samsonov now gets a shot at countryman Igor Shesterkin.
"I'm so happy," he said with a big smile. "Good to play against him. He's won a Vezina. It's probably interesting game. For me, it's a new experience. You know, against Winnipeg I got to play with Hellebuyck and yesterday with Sorokin and now Shesty is coming. It's so fun ... Maybe I'll go to dinner with him."
Samsonov spent time in the off-season working out alongside Shesterkin. What did he learn?
"He played really great with his stick," Samsonov notes. "He stick-handles so nice. I like how he's moving in the net."
---
Nylander pulled off a nice alley-oop pass to send in Calle Jarnkrok all alone in the second period.
"Willy's one of a kind," said Tavares. "He's so unpredictable."
"Just hoping it would get over the D there," Nylander said. "It was kind of lucky that it slowed down there. Usually the puck just takes off and goes down a little further. He got some time to get that breakaway going and a beautiful shot."
The fact the puck was on edge helped.
"If I don't know where it's going, the goalie probably doesn't know where it's going so it worked out pretty good," Jarnkrok quipped. "I was trying to hit the net and it went in."
Nylander leads the Leafs with 26 goals and is tied with Marner for the lead in points with 56, but the smooth-skating Swede will not be joining Matthews and Marner in Sunrise, Fla., for the All-Star Game.
"Look, we got two great guys that made the team," Nylander said. "I'm not too worried about it. Obviously, it would be fun, but they're incredible players so I'm just happy to see them go."
Does this count as an alley-oop, @Raptors? 🤷 pic.twitter.com/XUiageT50p

— Toronto Maple Leafs (@MapleLeafs) January 24, 2023
---
The Leafs also shuffled their top two defence pairs on Monday. Holl moved up to skate with Morgan Rielly while Timothy Liljegren shifted to the right side of Mark Giordano.
"Similar to what was happening at forward, we needed to shake it up," said Keefe. "We are happy with that mix. Holl has done a good job with Rielly. Liljegren has certainly done a very good job with Giordano ... We move things around quite a bit within each game. For today in practice, we just stayed with what we had yesterday."
Holl acknowledges it's an adjustment going from playing with 39-year-old Giordano to the fleet-footed Rielly.
"It's different in terms of how [Rielly] jumps in the offence a lot so you have to be aware of that a lot more," Holl said. "I've kind of just decided it's my role to stay back now so if we're together I'll just let him go unless it's totally obvious situation."
Holl picked up a pair of assists on Monday. The 30-year-old sprang Matthews on a breakaway with a bank pass in the third period.
"Just measuring the angles on the wall," he said before breaking into a laugh. "I'm just kidding. It was meant to be a clear, mostly, but it ended up being the perfect play."
It was Holl's first multi-point game of the season.
A hand for Holler 👏 pic.twitter.com/6bYyVJIc9Q

— Toronto Maple Leafs (@MapleLeafs) January 24, 2023
---
Joey Anderson was called up from the American Hockey League and skated on the fourth line.
"We just think Joey did a good job when he was here," Keefe said. "Gives us a right-shot down there in the bottom six. I like that part of it."
Anderson scored one goal during a seven-game stretch with the Leafs in December.
Zach Aston-Reese will be a healthy scratch on Wednesday.
"His game's been a little inconsistent for me," said Keefe, who stressed the battle for bottom-six jobs is ongoing. "It keeps those guys on their toes as well ... It keeps that group honest as well."
---
T.J. Brodie took part in practice for the first time since sustaining a rib injury on Jan. 7. The veteran defenceman wore a red no-contact sweater. He has already been ruled out of Wednesday's game.
Lines at Tuesday's practice:
Bunting - Matthews - Marner
Jarnkrok - Tavares - Nylander
McMann - Kampf - Engvall
Kerfoot - Holmberg - Anderson
Simmonds, Aston-Reese

Rielly - Holl
Giordano - Liljegren
Sandin - Benn
Brodie - Timmins

Murray