Team Internet lose a heartbreaker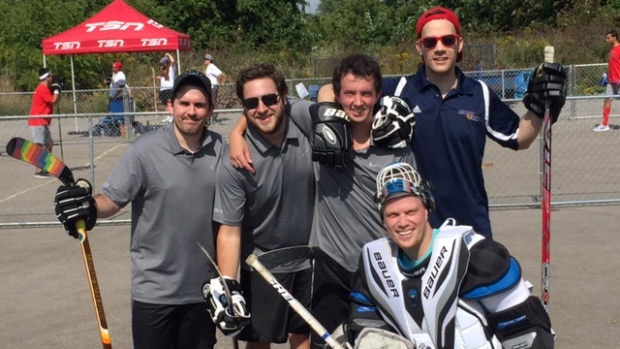 Despite a valiant effort, the Internet were eliminated from the first annual TSN Ballhockey tournament after falling to Team IT 5-3 in round robin play.
Ben Fisher 'King', Ryan 'The Road Dog' Horne and Darren 'Sergeant' Yourk all scored for the Internet while Andrew 'the Wall' Robichaud performed heroics in net as he was hung out to dry by his pinching "D" on numerous occasions.
Much like Team USA, roster management was a problem from the start for the Internet. They entered the tournament with the league minimum of five players, something team Captain 'Iron' Mike Hetherington is shouldering the blame for.
"Would I change a thing about the roster? No!" Hetherington defiantly stated. "We built this team to beat That's Hockey! We didn't take into account the fact that we would have to play for more than 5 minutes in the blazing sun."
Those mysteriously left off the team took the opportunity to express their glee that the Internet had been knocked out.
"How do you not try and recruit some of the video guys?" wondered aloud TSN.ca home page producer Barry Riz. "That's a big miss!"