{{ currentStream.Name }}
{{ currentStream.Desc }}
Related Video
Continuous Play:
The information you requested is not available at this time, please check back again soon.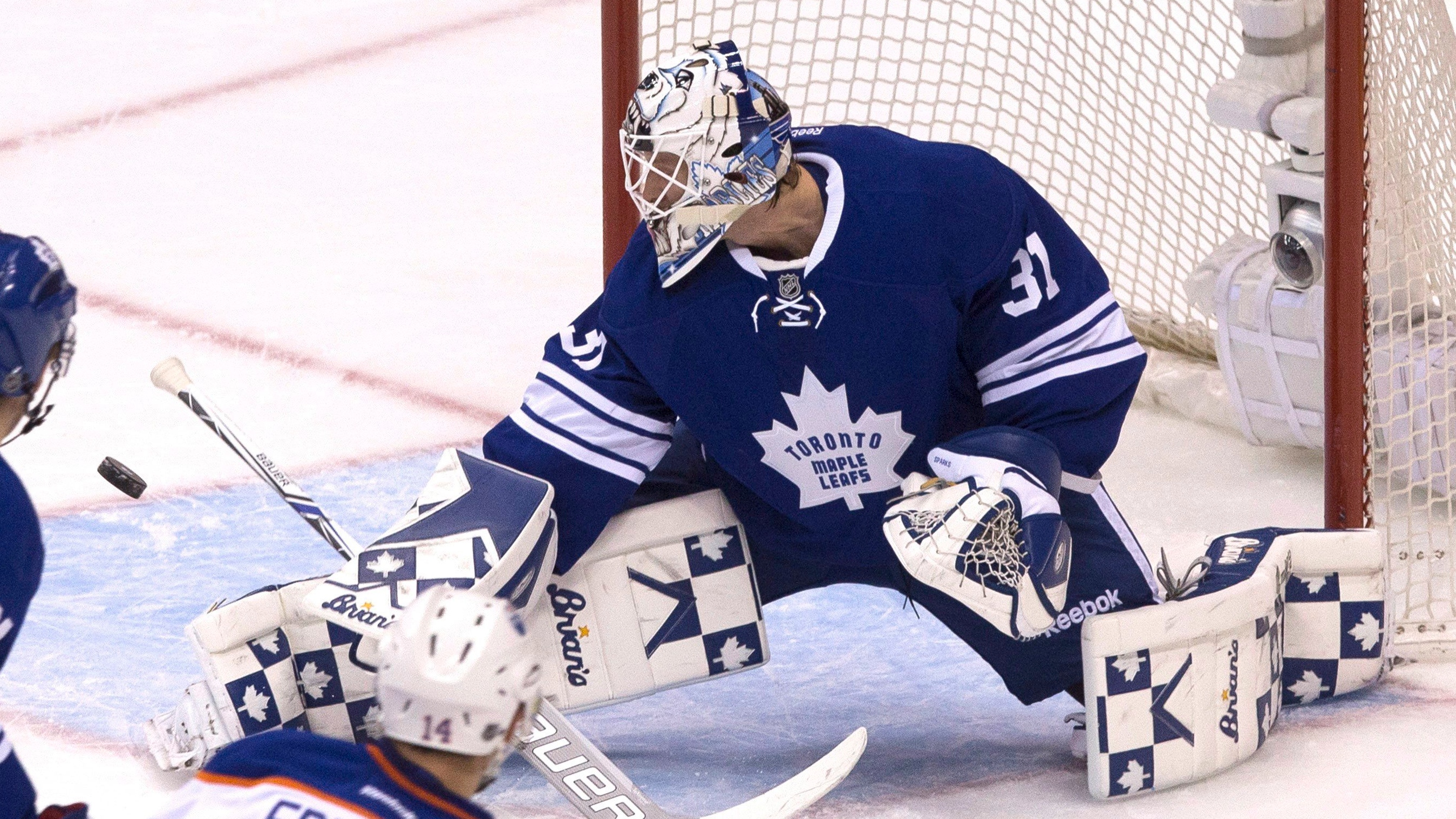 How should the Leafs handle Garret Sparks once James Reimer is healthy?
Total Results: 0

Listen Live
TSN Hockey Analyst Ray Ferraro joined Leafs Lunch to discuss Garret Sparks' debut, and debates whether Sparks deserves to stay with the big club -- at the expense of Jonthan Bernier -- once James Reimer is healthy.

Dreger: Sparks shines in the moment

TSN Hockey Insider Darren Dreger joins Mike Richards in the Morning to discuss Garret Sparks' historical Leafs debut, his emotional reaction post-game, and compares the Oilers' rebuild to the Leafs.

4:04

Leafs' Sparks earns shutout over Oilers

Shutouts don't come easy for the Maple Leafs. Rookie Garret Sparks made it happen Monday night. The 22-year-old Sparks stopped 24 shots in his NHL debut to lead Toronto to a 3-0 win over the visiting Edmonton Oilers on Monday.

The case for Jonathan Bernier

Among the 40 or so goaltenders to start semi-regularly in the NHL so far this season, Jonathan Bernier has been just about the worst. And yet, despite his struggles early this season, it's still too soon for the Maple Leafs to give up on Bernier.

Latest Maple Leafs Videos

Latest Leafs Lunch Videos

TSN Basketball Insider Jack Armstrong joined Cauz and Wheeler to discuss where Kobe Bryant ranks among the all-time greats, and Jack says the Raptors are putting too much pressure on Kyle Lowry, DeMar DeRozan and Demarre Carroll and are an injury away from being in real trouble.

Bryant has been inspiration for DeRozan

Toronto Raptors guard DeMar DeRozan, who grew up in Compton, California, has long idolized Kobe Bryant and hopes to get one more chance to play against him and his Los Angeles Lakers next week.

Latest Raptors Videos

ESPN baseball insider Jim Bowden joins Game Day with Matt Cauz & Mark Roe, and says the Blue Jays should have invested $30 million on David Price instead of $25 million on JA Happ and Marco Estrada and the signings showed exactly why Alex Anthopoulos left.