{{ currentStream.Name }}
{{ currentStream.Desc }}
Related Video
Continuous Play:
The information you requested is not available at this time, please check back again soon.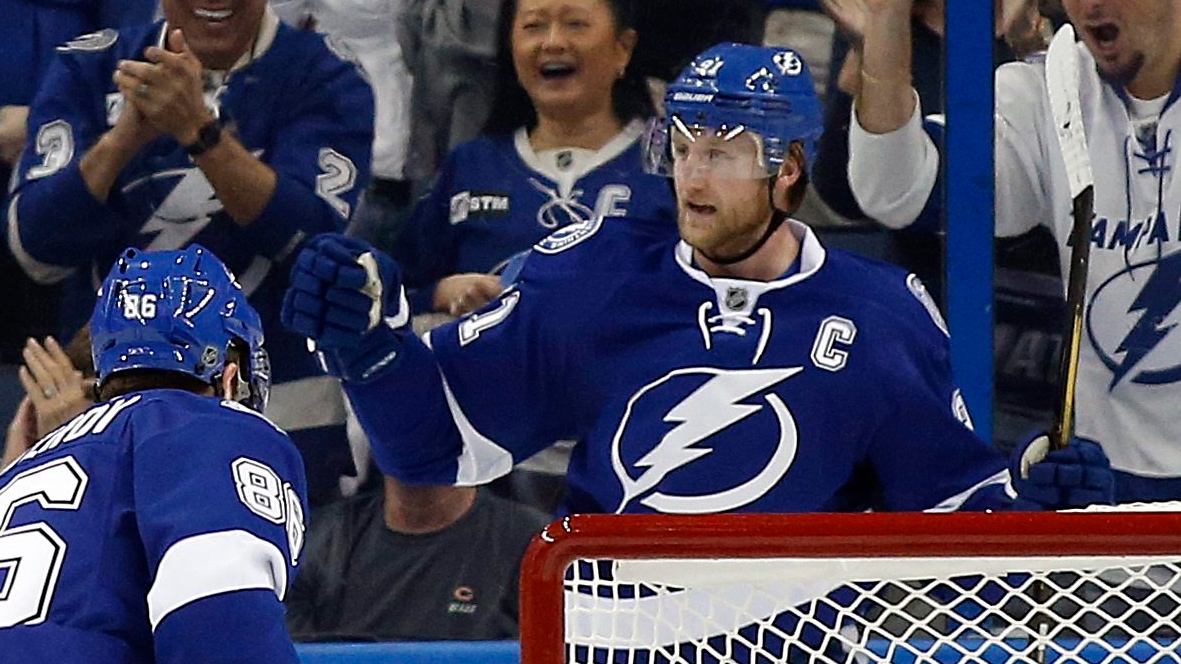 Will Steven Stamkos end up with the Maple Leafs?
Total Results: 0

Listen Live
Josh Donaldson and the Toronto Blue Jays have avoided arbitration with a two-year contract worth about $29 million, according to TSN's Scott MacArthur and multiple reports. If the third baseman and the Jays had failed to reach a deal by Feb. 15, the two sides would have had to face an arbitrator for a second consecutive year.

2:42

Raptors grab 14th win in 15 games; bounce Pistons

Kyle Lowry scored 25 points, and the Toronto Raptors went on an 11-2 run at the start of the fourth quarter to pull away for their 14th victory in 15 games, 103-89 over the Detroit Pistons on Monday night.

Atkins: We want Donaldson in Toronto long term

Ross Atkins, Toronto Blue Jays General Manager, joins Dave Naylor and Dave Feschuk on TSN Drive to talk about the hiring of Eric Wedge as a player development adviser, Josh Donaldson's upcoming arbitration hearing, what the approach will be to negotiating new contracts with Edwin Encarnacion and Jose Bautista, balancing the old and new front offices, and the signing of Gavin Floyd.

Wedge: No desire to take over as Blue Jays manager

Toronto Blue Jays Player Development Advisor Eric Wedge joins The Bryan Hayes Show to discuss his new role with the Blue Jays, if he wants to manage again and his relationship with Mark Shapiro and Ross Atkins

Latest Leafs Lunch Videos

The Toronto Maple Leafs had a day off on Sunday and head coach Mike Babcock hopes his players were watching the Super Bowl closely. TSN's Mark Masters explains what Mike Babcock thinks the Leafs can learn from the Broncos in advance of their four-game road trip.

Trade Talk: Leafs full of trade options

The NHL's Feb. 29 Trade Deadline is approaching and teams are making decisions on whether to buy or sell and decide which players can make the biggest difference and hold the greatest value. Check out today's trade rumours and speculation from around the NHL beat.

Karlsson, Senators thump Maple Leafs

The Ottawa Senators needed desperately for something to go right. Pretty much everything did Saturday. Curtis Lazar had the first two-goal game of his career and Erik Karlsson had four assists as the Ottawa Senators embarrassed the Toronto Maple Leafs 6-1.

Latest Maple Leafs Videos

TSN Raptors Analyst, Leo Rautins, joins Mike Richards in the Morning to discuss the fun atmosphere around the Raptors and the play of Terrence Ross.

Latest Raptors Videos

8:40

The Jordan Brand makes its mark in Canada

Over three decades, the Jordan Brand has been synonymous with basketball excellence and a grassroots commitment to the game. And it lands with authority in Toronto this week as NBA All-Star Weekend gets under way.

NBA All-Star Game: Welcome to the 6

All eyes in the basketball world will be firmly focused on Toronto as the 'Six' prepares to host the NBA's best for All-Star weekend. TSN.ca is the place to be for all your NBA All-Star storylines. Follow along daily for all the latest, videos, news, highlights and interview, all presented by Mountain Dew

Presented by:

Windhorst: Raptors should go all in to top the East

ESPN NBA Insider Brian Windhorst joins TSN Drive with Dave Naylor and Derek Taylor to chat about the recent victim of the Hack-A-Shaq style of play, whether the Raptors have the chance to topple the Cavaliers in the East, what the Raptors should do at the deadline and NBA All-Star Weekend.

With the clock ticking on free agency, the Toronto Argonauts re-signed linebacker Cory Greenwood on Monday, according to TSN's Farhan Lalji.

Moon: Newton needs to balance highs and lows

9X Pro Bowler and Pro Football Hall of Famer Warren Moon joins Game Day with Matt Cauz & Gareth Wheeler to discuss Cam Newton's on-field performance, his post-game podium walk-off, his new website for NFL players to help in their post-career life, and concussions in the NFL.

When Isiah Thomas became part owner of the expansion Toronto Raptors in 1994, Canada was not the basketball hotbed it is today. Years later, Thomas is back to continue what he helped build.