{{ currentStream.Name }}
{{ currentStream.Desc }}
Related Video
Continuous Play:
The information you requested is not available at this time, please check back again soon.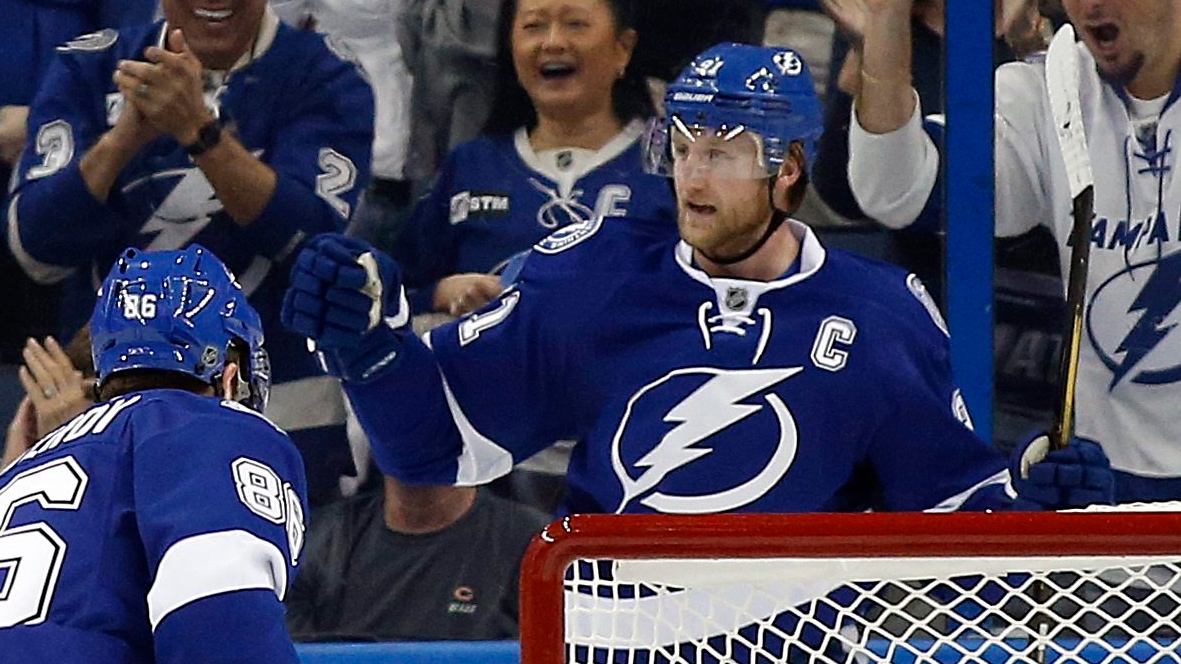 Will Steven Stamkos end up with the Maple Leafs?
Total Results: 0

Listen Live
Karl-Anthony Towns had 35 points and 11 rebounds, and the Minnesota Timberwolves came back from 18 points down to stun the Toronto Raptors 117-112 on Wednesday night.

Lamoriello: Not concerned with making trades with division rivals

Lou Lamoriello, General Manager of the Toronto Maple Leafs, joins Dave Naylor and Bruce Arthur on TSN Drive to breakdown how the Dion Phaneuf was made, if there is any extra concern when trading with a divisional rival, where the rebuild goes from here, and what to expect from Jared Cowen.

0:40

Blue Jays get 'clarity' with Donaldson deal

Baseball fans watch him play and quickly realize there aren't many who compare to Josh Donaldson. That fact, however, proved to be a slight complication as the Blue Jays worked toward the arbitration-avoiding, two-year deal the club inked with its slugger earlier this week.

Lindberg optimistic about Marlies opportunity

Tobias Lindberg had his first practice with the Toronto Marlies on Wednesday, skating on a line with William Nylander and Kasperi Kapanen. Lindberg was part of the nine-player trade which sent Leafs captain Dion Phaneuf to the Ottawa Senators.

Rielly: Too soon to think of wearing the C

Maple Leafs defenceman Morgan Rielly joins Bryan Hayes to talk about the trade of his mentor Dion Phaneuf, if he's ever thought of wearing the "C" down the road and Kadri's reaction to Giordano's hit.

Latest Leafs Videos

Nazem Kadri's season could be cut short by a game. The NHL's hockey operations department is reviewing a throat-slashing gesture the Maple Leafs' centre made toward Flames defenceman Mark Giordano during Tuesday night's game in Calgary.

2:15

Short-handed Flames hold off Leafs

Markus Granlund scored shorthanded for his first goal in 21 games and added an assist to lead the Calgary Flames to a 4-3 victory over the Toronto Maple Leafs on Tuesday. Granlund, was back into the line-up due to three benchings at forward by Flames coach Bob Hartley.

Seravalli: Without Phaneuf, Leafs have cap space for Stamkos

TSN senior hockey reporter, Frank Seravalli joins the show to talk about the Phaneuf trade yesterday, the Leafs limitless options, the final bad contract, the market value for Stamkos, conversations between him and the Lightning, and saving cap space for a top player.

TSN Raptors analyst, Jack Armstrong joins the show to preview tonight's Raptors/Timberwolves game. He touches on the chances the Raptors have in the playoffs this year, injuries, a lack of timetable for Carroll's return, and the Canadian fan-base.

Expect another quiet trade deadline for Raptors

Trade, or stand pat? With the Feb. 18 NBA trade deadline fast approaching, there are two very reasonable schools of thought for a surging team like the Toronto Raptors. TSN's Josh Lewenberg explains.

Latest Raptors Videos

TSN's Ian Mendes explains how the two oldest general managers in the National Hockey League met face-to-face Saturday morning in Ottawa to engineer an old-school hockey trade.

Murphy: Pressure is off Phaneuf

Four time Stanley Cup Champion and NHL Network analyst, Larry Murphy joins the show to talk about yesterday's Leafs/Senators trade. He touches on his time in Toronto, the media, Babcock's accomplishments as a coach, the Leafs new sense of direction, and flexibility with the cap space.

Feschuk: Babcock fluffing up Kadri as much as Phaneuf

Toronto Star sports columnist Dave Feschuk joined during the 2nd intermission of the Maple Leafs & Flames game with Jim Tatti and Mark Roe to discuss the Dion Phaneuf trade, and what the next move could be for Lou Lamoriello and the Leafs.

Phaneuf Traded to Senators

TSN Hockey Analyst Ray Ferraro joins Leafs Lunch to chat with Hayes, Noodles, and O'Dog amidst the haze of Leafs management with another huge deal, the look of both the Senators and Leafs after this trade, what to expect of the defence now with Phaneuf out of the picture in Toronto and how this impacts Toronto's situation with big name free agents.

3:03

O'Neill: Stamkos and Leafs make logical match

Jeff O'Neill, co-host of Leafs Lunch, joins Dave Naylor and Tim Graham on TSN Drive to talk about his first reaction to the Dion Phaneuf trade, how the Maple Leafs dressing room is reacting to Phaneuf leaving, what will his role be with the Ottawa Senators, is this symbolically the end of the old regime, and if this move increases the chance of the Maple Leafs landing Steven Stamkos.