{{ currentStream.Name }}
{{ currentStream.Desc }}
Related Video
Continuous Play:
The information you requested is not available at this time, please check back again soon.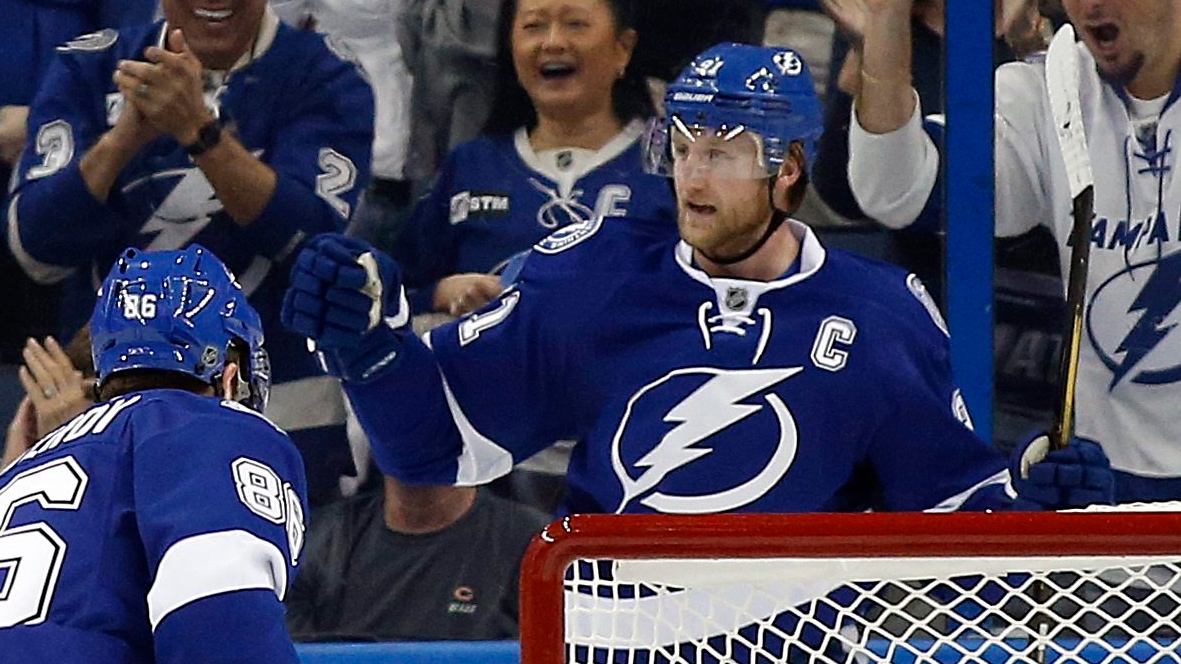 Will Steven Stamkos end up with the Maple Leafs?
Total Results: 0

Listen Live
The Ottawa Senators needed desperately for something to go right. Pretty much everything did Saturday. Curtis Lazar had the first two-goal game of his career and Erik Karlsson had four assists as the Ottawa Senators embarrassed the Toronto Maple Leafs 6-1.

Latest Leafs Lunch Videos

Pitcher Jesse Chavez and the Toronto Blue Jays have argued their salary arbitration case, with the sides $400,000 apart. Chavez asked arbitrators Mark Irvings, Steven Wolf and Edna Francis for a $4 million salary during a hearing Friday. The Blue Jays argued the 32-year-old right-hander should be paid $3.6 million. A decision is expected Saturday.

14:57

Thomas back in Canada for basketball's sake

When Isiah Thomas became part owner of the expansion Toronto Raptors in 1994, Canada was not the basketball hotbed it is today. Years later, Thomas is back to continue what he helped build.

NBA All-Star Game: Welcome to the 6

All eyes in the basketball world will be firmly focused on Toronto as the 'Six' prepares to host the NBA's best for All-Star weekend. TSN.ca is the place to be for all your NBA All-Star storylines. Follow along daily for all the latest, videos, news, highlights and interview, all presented by Mountain Dew

Presented by:

4:43

Raps' backcourt cools off Blazers

Kyle Lowry had 30 points, DeMar DeRozan added 29 and the Toronto Raptors snapped Portland's five-game winning streak with a 110-103 victory over the Trail Blazers on Thursday night.

Latest Raptors Videos

P.A. Parenteau's shootout goal lifted the Toronto Maple Leafs to a 3-2 win over the New Jersey Devils on Thursday night, giving coach Mike Babcock a reason to celebrate his 1,000th game.

Latest Maple Leafs Videos

The Toronto Blue Jays' arbitration hearing with MVP third baseman Josh Donaldson is set for Feb. 15, according to FOX Sports' Ken Rosenthal, giving the two sides 10 days to agree on a multi-year deal.

1:20

Shapiro wants to keep Bautista, Encarnacion

Blue Jays president and CEO Mark Shapiro reveals that the team has reached out to both Jose Bautista and Edwin Encarnacion about their desire to keep the sluggers in Toronto.

The Toronto Argonauts re-signed offensive lineman Wayne Smith and defensive back Jermaine Gabriel, both Canadians, to contract extensions Friday.

Argos re-sign Canadian OL Smith

The Toronto Argonauts signed Canadian offensive lineman Wayne Smith to a contract extension through to the 2017 season Friday.