Senators F Lazar dealing with mono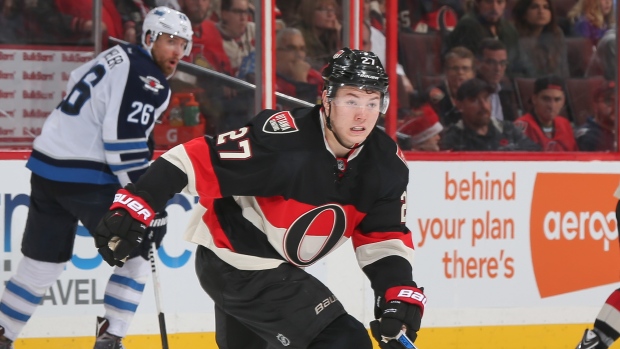 Ottawa Senators forward Curtis Lazar is absent from the team's training camp as he deals with mononucleosis, head coach Guy Boucher announced Friday.
The 21-year-old winger six goals and added 14 assists in 76 games with the Senators last season. He scored six goals and recorded nine assists in 67 games during his rookie year.
Boucher said the team is being cautious with Lazar as he deals with the contagious disease.
Symptoms of mono include fever, fatigue and sore throat. An area of concern is the possibility of an enlarged spleen, a complication which can occur. According to the Mayo clinic, mono typically has an incubation period of four to six weeks.