Dreger Report: Alfredsson's comeback bid about to end

As TSN Hockey Insider Darren Dreger writes, veteran NHL winger Daniel Alfredsson has decided not to play this season and while the Red Wings have been informed he's likely done, they have not heard directly from Alfredsson.

TSN Hockey's Top 10 Storylines of the Week

Scott Cullen takes a look at the stories from November 15th through November 21st in the NHL, including financial troubles for Jack Johnson, health issues for Pascal Dupuis, the Canadiens getting cap space, a wild week in Toronto and more.

Stars, C Spezza agree on four-year, $30 million extension

The Dallas Stars and Jason Spezza have agreed on a contract extension. According to TSN Hockey Insider Bob McKenzie, the deal is for four years at an annual average salary of $7.5 million. Fellow TSN Hockey Insider Pierre LeBrun reports that the deal includes a no-trade clause.

NHL, NHLPA agree on salary cap relief for Kings on suspended D Voynov

The NHL is giving salary cap relief to the Los Angeles Kings while defenceman Slava Voynov remains suspended indefinitely with pay after being charged with felony spousal abuse. The league announced Friday that Voynov's salary will no longer count against the Kings' salary cap.
NHL Features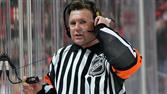 C'Mon Ref!
Got questions on rule clarification, comments on rule enforcements or memorable NHL stories? Kerry Fraser answers your emails all season on TSN.ca.
Trending
TSN Hockey: The Quiz on Hubub

Welcome to TSN Hockey on Hubub - home of The Quiz. Get the latest hockey updates and analysis from TSN, TSN.ca and TSN Radio and engage the Hubub community with TSN's debates and poll questions, courtesy of The Quizmaster.

Hubub: Who goes first: Mac or Jack?

TSN Director of Scouting Craig Button says Connor McDavid and Jack Eichel are 'generational talents' for the 2015 NHL Draft. Who will go No. 1? Discuss it all season long on Hubub.com!