Subban, Price, and Crosby have early lead in All-Star voting

Montreal Canadiens defenceman P.K. Subban was the top vote-getter after the first week of fan voting for the 2015 NHL All-Star Game in Columbus on Jan. 25. Teammate Carey Price is the leading goaltender while Pittsburgh's Sidney Crosby is tops among forwards and second overall behind Subban.

Flames face Ducks looking to snap drought in Anaheim

Though it hasn't been easy for Calgary coach Bob Hartley to stomach, the Flames continue finding ways to come back and win. After rallying to beat the Ducks last week and coming off yet another comeback victory, the Flames look to avoid losing their 19th consecutive regular-season game in Anaheim tonight.

Desjardins: F Horvat will remain with Canucks

Bo Horvat will not be returning to the OHL. Vancouver Canucks head coach Willie Desjardins announced in a team meeting Tuesday morning Horvat will remain with the Canucks past the nine-game threshold, activating the first year of his three-year entry level contract.
NHL Features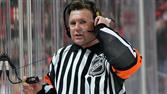 C'Mon Ref!
Got questions on rule clarification, comments on rule enforcements or memorable NHL stories? Kerry Fraser answers your emails all season on TSN.ca.
Trending
Hubub: What's wrong with the Oilers?

The Edmonton Oilers are struggling again. The team is in the basement of the NHL standings with the very realistic possibility of once again getting the first overall pick in the draft. What's wrong with the Oilers?

TSN Hockey: The Quiz on Hubub

Welcome to TSN Hockey on Hubub - home of The Quiz. Get the latest hockey updates and analysis from TSN, TSN.ca and TSN Radio and engage the Hubub community with TSN's debates and poll questions, courtesy of The Quizmaster.

Hubub: Who goes first: Mac or Jack?

TSN Director of Scouting Craig Button says Connor McDavid and Jack Eichel are 'generational talents' for the 2015 NHL Draft. Who will go No. 1? Discuss it all season long on Hubub.com!