McKenzie: Canada's WJHC team looking closely at how NHL camps unfold

In this, the final week of pre-season games, NHL general managers are watching closely to see if their underage prospects who are eligible to be sent back to junior are worthy of playing regular season games and occupying a spot on a 23-man roster. And as TSN Hockey Insider Bob McKenzie, that will be a huge factor as Hockey Canada looks ahead to the 2015 World Junior Hockey Championship.

Hall has two goals as Oilers get by Jets

Taylor Hall scored a pair of goals as the Edmonton Oilers came away with a 3-1 victory over the Winnipeg Jets in pre-season play on Monday night. Mark Fayne also scored for the Oilers, who improved to 3-2 in exhibition play. Mathieu Perreault replied for the Jets, who fell to 1-3.

Vitale stars as Coyotes top Canucks

Joe Vitale had a goal and an assist and Mike Smith made 23 saves Monday as the Arizona Coyotes picked up a 4-2 pre-season victory over the Vancouver Canucks. Brandon McMillan, Shane Doan and David Moss also scored for the Coyotes, who improved to 4-0-2 in exhibition play. Oliver Ekman-Larsson added two assists.

Haggerty, Fast score two each to lead Rangers over Flyers

Ryan Haggerty and Jesper Fast each scored twice, and rookie Anthony Duclair added another goal as the New York Rangers beat the Philadelphia Flyers 6-3 in an exhibition game Monday night. Henrik Lundqvist made 22 saves for New York

Seguin's hat trick helps Stars rally past Panthers

Tyler Seguin scored three goals and the Dallas Stars rallied to beat the Florida Panthers 5-4 on Monday night. Seguin's first two goals both tied the game after Florida built leads of 3-0 and 4-3. His two third-period scores against Roberto Luongo were on power plays.

Pominville has third period hat trick; Wild beat Penguins

Jason Pominville had a natural hat trick in the third period, and the Minnesota Wild beat the Pittsburgh Penguins 4-1 in an exhibition game on Monday night. Pominville's one-timer from above the right circle beat Jeff Zatkoff at 8:39. Four minutes later, he scored on a wraparound, and he also had an empty-netter.

Connor McDavid Conversation

Bob McKenzie sits down with top prospect Connor McDavid where they discuss the draft, the perceived competition with Jack Eichel, the upcoming World Junior tournament and his superstitions.

Stars reach two-year deal with RFA Eakin

The Dallas Stars reached a two-year contract agreement with restricted free agent Cody Eakin on Monday. The 23-year-old centre scored 16 goals and 35 points in 81 games with the Stars last season. He was drafted in the third round - 85th overall - of the 2009 NHL Draft.
NHL Features
CRAIG'S LIST - SEPTEMBER RANKING

TSN Director of Scouting Craig Button produces monthly rankings (October-June) of the top players eligible for the NHL Draft. Craig's rankings represent his own individual assessment of where players are slotted in the NHL draft. Check out his September rankings.
Mac or Jack?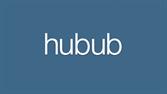 Who goes first: Mac or Jack? Join the discussion
TSN Director of Scouting Craig Button says Connor McDavid and Jack Eichel are 'generational talents' for the 2015 NHL Draft. Who will go No. 1? Discuss it all season long on Hubub.com!