Craig's List - Final Ranking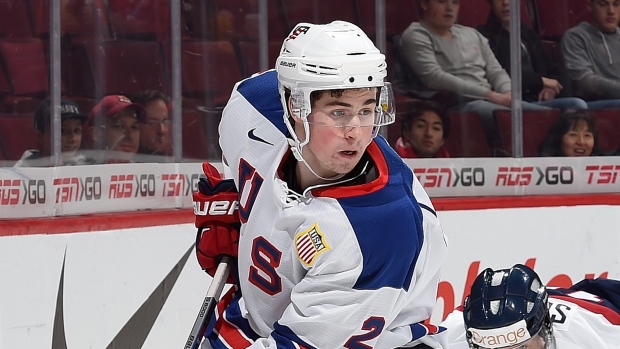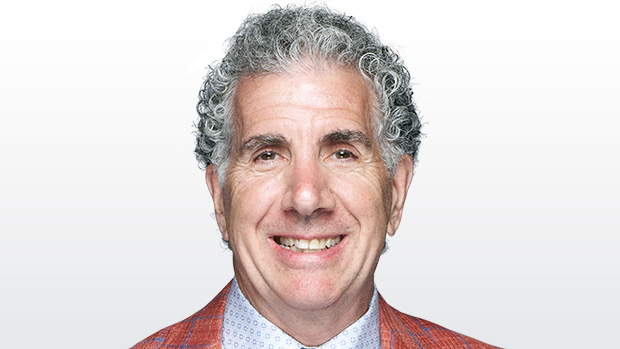 Connor McDavid and Jack Eichel started the season as the top ranked NHL prospects and they finish 1-2 on the final Craig's List of the season. The NHL can only hope No. 1-ranked McDavid and No. 2-ranked Eichel develop a rivalry similar to the one Crosby and Ovechkin launched 10 years ago.
Two Ontario Hockey League rivals are next on my final list: Erie centre Dylan Strome at No. 3 and London right winger Mitch Marner at No. 4. Why Strome over Marner at three? The answer is simple. When players are so close in ability, I choose the centre over the winger. While Marner may eventually score at a higher rate than Strome in the NHL, top line centres are instrumental to team success. Strome has a complete yet unspectacular game in the style of Ron Francis. Strome is an elite complete player.
Marner is a unique and creative player who brings people out of their seats. Arizona is interesting at No. 3 in the draft order because either Strome or Marner would add significantly to an already deep prospect pool that includes Marner's London teammate, Max Domi.
The NHL Central Scouting Service has Boston College defenceman Noah Hanifin ranked third among North American skaters, behind only McDavid and Eichel. But Hanifin is No. 12 on my list. He's a fantastic skater, but I'm not yet convinced he will make an impact in the NHL worthy of investing such a high pick.
Ivan Provorov is my highest ranked defenceman and No. 5 overall. His game is both complete and thorough. He lacks in nothing and excels in all aspects and there's no challenge in the game that overwhelms him and he can anchor a blue line for years to come.
There hasn't been a goalie selected in the first round since 2012, but that should change this draft. No. 14-ranked Ilya Samsonov has the combination of skill, technique and size that screams No. 1 goalie. A great competitor, he looks to follow in the line of former Russian goalie first-round picks Semyon Varlamov and Andrei Vasilevskiy.
CRAIG'S LIST - FINAL RANKING
| RK | NAME | TEAM | POS | HT | WT | GP | G | P |
| --- | --- | --- | --- | --- | --- | --- | --- | --- |
| 1 | Connor McDavid | Erie (OHL) | C | 6'0 | 195 | 47 | 44 | 120 |
| 2 | Jack Eichel | Boston U (NCAA) | C | 6'2 | 195 | 41 | 26 | 71 |
| 3 | Dylan Strome | Erie (OHL) | C | 6'3 | 187 | 68 | 45 | 129 |
| 4 | Mitch Marner | London (OHL) | RW | 5'11 | 160 | 63 | 44 | 126 |
| 5 | Ivan Provorov | Brandon (WHL) | D | 6'0 | 193 | 60 | 15 | 61 |
| 6 | Kyle Connor | Youngstown (USHL) | LW/C | 6'1 | 170 | 56 | 34 | 80 |
| 7 | Zach Werenski | Michigan (NCAA) | D | 6'1 | 201 | 35 | 9 | 25 |
| 8 | Timo Meier | Halifax (QMJHL) | RW | 6'1 | 208 | 61 | 44 | 90 |
| 9 | Brock Boeser | Waterloo (USHL) | RW | 6'0 | 187 | 57 | 35 | 68 |
| 10 | Lawson Crouse | Kingston (OHL) | LW | 6'4 | 211 | 56 | 29 | 51 |
| 11 | Nick Merkley | Kelowna (WHL) | C/RW | 5'10 | 188 | 72 | 20 | 90 |
| 12 | Noah Hanifin | Boston C (NCAA) | D | 6'2 | 201 | 37 | 5 | 23 |
| 13 | Joel Eriksson Ek | Farjestad (SHL) | C | 6'1 | 180 | 34 | 4 | 6 |
| 14 | Ilya Samsonov | Magnitorgorsk (MHL) | G | 6'3 | 203 | 18 | 2.66 | 2 |
| 15 | Mathew Barzal | Seattle (WHL) | C | 5'11 | 178 | 44 | 12 | 57 |
| 16 | Mikko Rantanen | TPS (SM Liiga) | RW | 6'3 | 211 | 56 | 9 | 28 |
| 17 | Evgeni Svechnikov | Cape Breton (QMJHL) | RW | 6'1 | 180 | 55 | 32 | 78 |
| 18 | Anthony Beauvillier | Shawinigan (QMJHL) | C/LW | 5'10 | 171 | 67 | 42 | 94 |
| 19 | Thomas Chabot | Saint John (QMJHL) | D | 6'1 | 181 | 66 | 12 | 41 |
| 20 | Denis Guryanov | Togilatti 2 (MHL) | RW | 6'2 | 183 | 23 | 15 | 25 |
| 21 | Jake Debrusk | Swift Current (WHL) | LW | 5'11 | 171 | 72 | 42 | 81 |
| 22 | Jacob Larsson | Frolunda (Swe-J20) | D | 6'2 | 191 | 20 | 1 | 3 |
| 23 | Jansen Harkins | Prince George (WHL) | C | 6'0 | 181 | 70 | 20 | 79 |
| 24 | Pavel Zacha | Sarnia (OHL) | C | 6'3 | 210 | 37 | 16 | 34 |
| 25 | M. Vande Sompel | Oshawa (OHL) | D | 5'10 | 182 | 58 | 12 | 63 |
| 26 | Jakub Zboril | Saint John (QMJHL) | D | 6'0 | 184 | 44 | 13 | 33 |
| 27 | Jérémy Roy | Sherbrooke (QMJHL) | D | 5'11 | 189 | 46 | 5 | 43 |
| 28 | Jack Roslovic | USA NTDP (USHL) | C/RW | 6'0 | 182 | 65 | 27 | 67 |
| 29 | Thomas Novak | Waterloo (USHL) | C | 6'0 | 174 | 46 | 14 | 48 |
| 30 | Erik Foley | Cedar Rapids (USHL) | LW | 5'11 | 185 | 55 | 27 | 52 |
| 31 | Rasmus Andersson | Barrie (OHL) | D | 6'0 | 210 | 67 | 12 | 64 |
| 32 | Colin White | USA NTDP (USHL) | C | 6'0 | 183 | 54 | 23 | 54 |
| 33 | Travis Konecny | Ottawa (OHL) | RW | 5'9 | 173 | 60 | 29 | 68 |
| 34 | Denis Malgin | Zurich (Swiss A) | C | 5'8 | 163 | 23 | 2 | 8 |
| 35 | Paul Bittner | Portland (WHL) | LW | 6'4 | 206 | 66 | 34 | 71 |
| 36 | Nicolas Meloche | Baie Comeau (QMJHL) | D | 6'2 | 199 | 44 | 10 | 34 |
| 37 | Vladislav Gavrikov | Lokomotiv (KHL) | D | 6'2 | 205 | 16 | 0 | 1 |
| 38 | Daniel Sprong | Charlottetown (QMJHL) | RW | 6'1 | 189 | 68 | 39 | 88 |
| 39 | Gustav Bouramman | Sault Ste. Marie (OHL) | D | 5'11 | 184 | 67 | 5 | 44 |
| 40 | Travis Dermott | Erie (OHL) | D | 5'11 | 197 | 61 | 8 | 43 |
| 41 | Noah Juulsen | Everett (WHL) | D | 6'1 | 175 | 68 | 9 | 52 |
| 42 | Christian Fischer | USA NTDP (USHL) | RW | 6'1 | 212 | 66 | 31 | 64 |
| 43 | Conor Garland | Moncton (QMJHL) | RW | 5'8 | 163 | 67 | 35 | 129 |
| 44 | Andrew Mangiapane | Barrie (OHL) | RW | 5'10 | 170 | 68 | 43 | 104 |
| 45 | Mitchell Stephens | Saginaw (OHL) | C/RW | 5'11 | 188 | 62 | 22 | 48 |
| 46 | Filip Chlapik | Charlottetown (QMJHL) | C | 6'0 | 194 | 64 | 33 | 75 |
| 47 | Oliver Kylington | Farjestad (SHL) | D | 6'0 | 180 | 18 | 2 | 5 |
| 48 | Felix Sandström | Brynas Jr. (Swe-J20) | G | 6'2 | 191 | 8 | 2.19 | 0 |
| 49 | Zachary Senyshyn | S. S. Marie (OHL) | RW | 6'1 | 192 | 66 | 26 | 45 |
| 50 | Sebastian Aho | Karpat (SM Liiga) | RW | 5'11 | 172 | 27 | 4 | 11 |
| 51 | Ryan Pilon | Brandon (WHL) | D | 6'1 | 212 | 68 | 11 | 52 |
| 52 | Brandon Carlo | Tri-City (WHL) | D | 6'4 | 198 | 63 | 4 | 25 |
| 53 | Jonas Siegenthaler | GCK Zurich (Swiss 2) | D | 6'2 | 220 | 41 | 0 | 3 |
| 54 | Vince Dunn | Niagara (OHL) | D | 5'11 | 182 | 68 | 18 | 56 |
| 55 | Guillaume Brisebois | A-Bathurst (QMJHL) | D | 6'1 | 170 | 63 | 4 | 28 |
| 56 | Gabriel Carlsson | Linkoping (Swe-J20) | D | 6'4 | 183 | 39 | 0 | 7 |
| 57 | Julius Nattinen | JYP (Finland Jr.) | C | 6'1 | 191 | 39 | 11 | 29 |
| 58 | Dennis Yan | Shawinigan (QMJHL) | LW | 6'1 | 180 | 59 | 33 | 64 |
| 59 | Parker Wotherspoon | Tri-City (WHL) | D | 6'0 | 171 | 72 | 9 | 42 |
| 60 | Jeremy Bracco | USA NTDP (USHL) | RW | 5'9 | 173 | 65 | 30 | 94 |
| 61 | Blake Speers | S. S. Marie (OHL) | C | 5'11 | 177 | 57 | 24 | 67 |
| 62 | Mackenzie Blackwood | Barrie (OHL) | G | 6'4 | 215 | 51 | 3.09 | 2 |
| 63 | Michael Spacek | Pardubice (Czech Jr.) | RW | 5'11 | 187 | 40 | 5 | 12 |
| 64 | J. Forsbacka-Karlsson | Omaha (USHL) | C/RW | 6'0 | 192 | 50 | 15 | 53 |
| 65 | Adam Marsh | Saint John (QMJHL) | LW | 6'0 | 160 | 60 | 24 | 44 |
| 66 | Brad Morrison | Prince George (WHL) | LW/C | 5'11 | 154 | 67 | 23 | 50 |
| 67 | Austin Wagner | Regina (WHL) | LW | 6'1 | 178 | 61 | 20 | 39 |
| 68 | Brendan Warren | USA NTDP (USHL) | LW | 6'0 | 191 | 61 | 19 | 38 |
| 69 | David Kase | Chomutov (Czech B) | C | 5'11 | 169 | 30 | 7 | 14 |
| 70 | Veeti Vainio | Blues (Finland Jr.) | D | 6'1 | 169 | 42 | 13 | 44 |
| 71 | Nathan Noel | Saint John (QMJHL) | C | 5'10 | 170 | 66 | 24 | 62 |
| 72 | Deven Sideroff | Kamloops (WHL) | RW | 5'11 | 171 | 64 | 17 | 42 |
| 73 | Yakov Trenin | Gatineau (QMJHL) | C/LW | 6'1 | 192 | 58 | 18 | 67 |
| 74 | Filip Ahl | HV71 (Swe-J20) | LW | 6'3 | 211 | 34 | 20 | 42 |
| 75 | Mathieu Joseph | Saint John (QMJHL) | LW | 6'0 | 166 | 59 | 21 | 42 |
| 76 | Roope Hintz | Ilves (SM Liiga) | C/LW | 6'2 | 185 | 42 | 5 | 17 |
| 77 | Ethan Bear | Seattle (WHL) | D | 5'11 | 202 | 69 | 13 | 38 |
| 78 | Anthony Richard | Val-D'or (QMJHL) | C | 5'9 | 163 | 66 | 43 | 91 |
| 79 | Adam Gaudette | Cedar Rapids (USHL) | C | 6'0 | 170 | 50 | 13 | 30 |
| 80 | Jens Lööke | Brynas (SHL) | RW | 6'0 | 180 | 43 | 2 | 6 |
| 81 | Caleb Jones | USA NTDP (USHL) | D | 5'11 | 194 | 65 | 6 | 24 |
| 82 | Stephen Desrocher | Oshawa (OHL) | D | 6'3 | 198 | 66 | 10 | 23 |
| 83 | Keegan Kolesar | Seattle (WHL) | RW | 6'1 | 217 | 64 | 19 | 38 |
| 84 | Aleksi Saarela | Assat Pori (Finland Jr.) | C | 5'10 | 198 | 51 | 6 | 12 |
| 85 | J. Van Pottelberghe | Linkoping (Swe-J18) | G | 6'2 | 187 | - | - | - |
| 86 | Ziyat Paygin | Ak Bars Kazan (KHL) | D | 6'5 | 209 | 33 | 1 | 2 |
| 87 | Yegor Rykov | St. Peterbsburg (MHL) | D | 6'1 | 216 | 42 | 5 | 21 |
| 88 | Christian Jaros | Lulea Jr. (Swe-J20) | D | 6'3 | 201 | 23 | 4 | 12 |
| 89 | Spencer Smallman | Saint John (QMJHL) | RW | 6'0 | 184 | 66 | 23 | 56 |
| 90 | Jordan Greenway | USA NTDP (USHL) | LW | 6'4 | 222 | 53 | 9 | 44 |
| 91 | Gabriel Gagné | Victoriaville (QMJHL) | RW | 6'4 | 186 | 67 | 35 | 59 |
| 92 | Ryan Gropp | Seattle (WHL) | LW | 6'2 | 184 | 67 | 30 | 58 |
| 93 | Vyacheslav Lyschenko | Atlant Mytishchi (KHL) | RW | 6'0 | 185 | 34 | 5 | 9 |
| 94 | Samuel Dove-McFalls | Saint John (QMJHL) | C/LW | 6'2 | 207 | 66 | 14 | 34 |
| 95 | Giorgio Estephan | Lethbridge (WHL) | C | 6'0 | 188 | 64 | 23 | 51 |
| 96 | Kyle Capobianco | Sudbury (OHL) | D | 6'1 | 178 | 68 | 10 | 40 |
| 97 | Alexander Dergachyov | St.Petersburg (MHL) | RW | 6'4 | 200 | 45 | 10 | 39 |
| 98 | Tyler Soy | Victoria (WHL) | C/LW | 5'11 | 172 | 69 | 28 | 63 |
| 99 | Brendan Guhle | Prince Albert (WHL) | D | 6'1 | 184 | 72 | 5 | 32 |
| 100 | Nicolas Roy | Chicoutimi (QMJHL) | C | 6'4 | 202 | 68 | 16 | 50 |