A lesson in collective balance costs abysmal TFC
Let no such words as attitude or flat be assigned to this Toronto FC performance. That wouldn't be fair to Montreal, who were very good. TSN's Kristian Jack explains just how TFC broke down in a 3-0 loss to the Impact.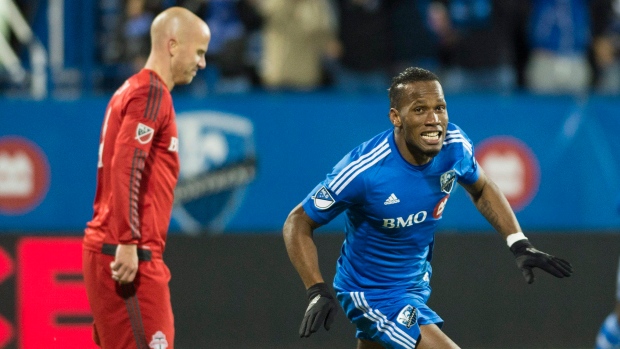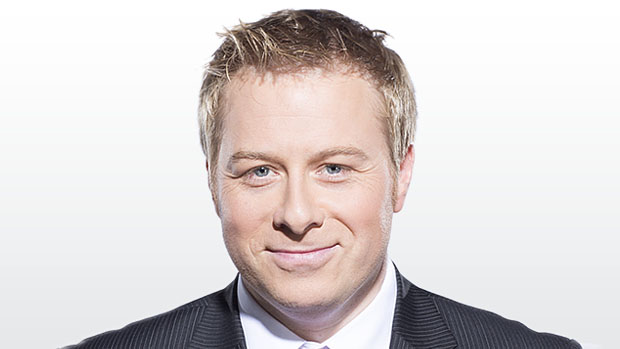 It was billed as Sebastian Giovinco against Didier Drogba.
How foolish.
On a continent where a pitcher can rule a baseball game, a quarterback can take over an NFL game and a goaltender can win an entire NHL playoff series we must be wiser to be sucked into such a narrative when it comes to this sport.
Forget MVP's, Golden Boots and any other individual award that carries far too much meaning in a team sport.
Lionel Messi, we were told, cannot be the greatest player ever because he hasn't won a World Cup. Look at the evidence. 2010? An abysmal coach in Diego Maradona who decided to play without a midfield against Germany who hammered Messi and his teammates 4-0. 2014? Injuries to stars Sergio Aguero and Angel Di Maria meant he couldn't do it all by himself. No one can.
The greatest thing about this sport is its fluidity, how combinations must tick for a team to be ultimately successful. A side that can find the right balance will then see their stars take over games.
Never was this more evident than the first 45 minutes in Montreal on Thursday night. Ignacio Piatti, Montreal's beautiful playmaker, flourished in space given to him by the new shape of his own side and the pure incompetence offered by the opponents. The game wasn't even four minutes old when the Argentine glided behind right back Jackson and forced a save out of Chris Konopka. He did it again four seconds past the six minute mark, again eight seconds before the 12th minute and again halfway through the 17th minute. It was still 0-0; the bell in the stadium wasn't ringing but cacophonies of alarm bells were for the Reds. No adjustments came.
Playoffs will always find your flaws, eventually.
Judge us when it matters, we were told. Eight months and 34 games was apparently not enough evidence for the jury to deliver the verdict for the most expensive team put together in the league. A team that plodded along in a low gear to ultimately finish sixth out of a weak class of 10. It was as if they were driving around in qualifying, apparently, getting ready for the race when they could show us their true qualities. On a cold Thursday night down the 401 once the green lights came on for Toronto FC the issues didn't go away. They were in the pitlane and out of the race quickly after it started.
In the end the regular season did matter. Piatti and his team exposed numerous areas that teams in MLS have looked at against this side all season.
It was a team that had no regular right back all season long. Sure, the players that played in that position showed signs of being capable at times and most had some limited experience in that position before but the team disrespected the value of such a spot and got burned. Warren Creavalle's experiment there lasted six starts. Justin Morrow moved over from left back for fourteen starts, Marco Delgado did an adequate job for five starts and Jackson filled in the rest of the time.
Yet there is a reason why head coach Greg Vanney often moved him out of there for a centre-back to fill the void late in games. His first thought is to go forward. It was a problem position all season long and was ignored when more money went the way of a forward in Herculez Gomez late in the summer, who played just over 200 minutes in nine appearances. For the opening half in Montreal the right side was torn apart as a gap the size of a Loblaws parking lot developed behind Jackson. It was the stage for an Impact party.
It took just 13 seconds from Montreal winning the ball on the edge of their own penalty area to a full counter attack and finish by Patrice Bernier to open the scoring and the onslaught. The goal exposed space behind Jackson and in central midfield.
While Piatti led the left wing celebrations three players with a combined age of 99 ran the show in midfield. Marco Donadel, Bernier and Nigel Reo-Coker will never have a better game together in their lives. It was all too easy for the veterans. Canadian Bernier was magnificent in scoring one goal and making another and they, along with their coach, deserve their plaudits but what an indictment it was on the naïve shape set out by the visitors.
While Montreal boss Mauro Biello found a shape to expose the opponents and get the best out of his star in Piatti, Toronto's slow and predictable 4-4-2 did nothing for their star players. Forwards Jozy Altidore and Giovinco don't defend from the front so any holding midfielder with a decent passing range has the freedom of the park in possession. It's why players like Perry Kitchen of DC, Vincent Nogueira of Philadelphia, Dax McCarty of New York Red Bulls, to name a few, and Donadel on this night have been so successful against Vanney's side.
It is also why the team has been poor away from home for months. Benoit Cheyrou and Michael Bradley had no answer and that partnership is one of many this club has to look at very carefully heading into the offseason. Cheyrou's left foot brings a different dimension but if the team insists on playing Bradley in a midfield two they need an athletic, younger midfielder whose first thought is to protect.
It was 2-0 after 34 minutes when the visitors again played a massive part in their own downfall with Ahmed Kantari making a bizarre decision to pass alongside his own backline with Montreal pressing and Piatti got the goal his performance deserved.
It was the 19th time in 35 games Toronto FC conceded at least two goals. They ended the half down by three ensuring they were outscored 34-22 in first halves in 2015. Only 11 times did they get to half-time without conceding, an alarming number. Sometimes this year, cracks were covered up by the brilliance of Giovinco but not on this night. His season ended prematurely because the team never looked good enough in the other penalty box all year.
Let no such words as attitude or flat be assigned to this Toronto FC performance. That wouldn't be fair to Montreal, who were very good. Toronto FC were abysmal and obliterated by their rivals on the game's largest stage. They head off into the winter with much to ponder. They can not afford to look back on 2015 content with making the playoffs. Their report card should not feature the word progress. It would be dangerous to set such a bar so low by evaluating them based on how poor previous editions have performed.
The team spent nine months together and in the end far too many of their players still did not get the best out of each other and collectively were a shambles when it comes to defending.
If this side wants to become a dominant one in the future, not content with star power helping them occasionally get out of cruise control during the regular season, that needs to be fixed immediately. Those in charge of running this club have often been asked to be great evaluators of talent to help improve the franchise. Now they must be successful at a far more difficult challenge, one that requires them to evaluate their own talent from top to bottom in a thorough and honest manner.
Once again the opposing team evaluated them better on this night.