Ads on NHL jerseys 'fine' says MLSE boss
MLSE president and chief executive officer Michael Friisdahl doesn't expect pushback from Toronto Maple Leafs fans if ads are done in a 'measured, tasteful, controlled way'.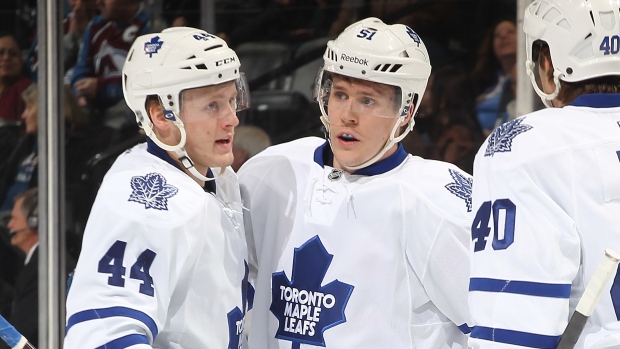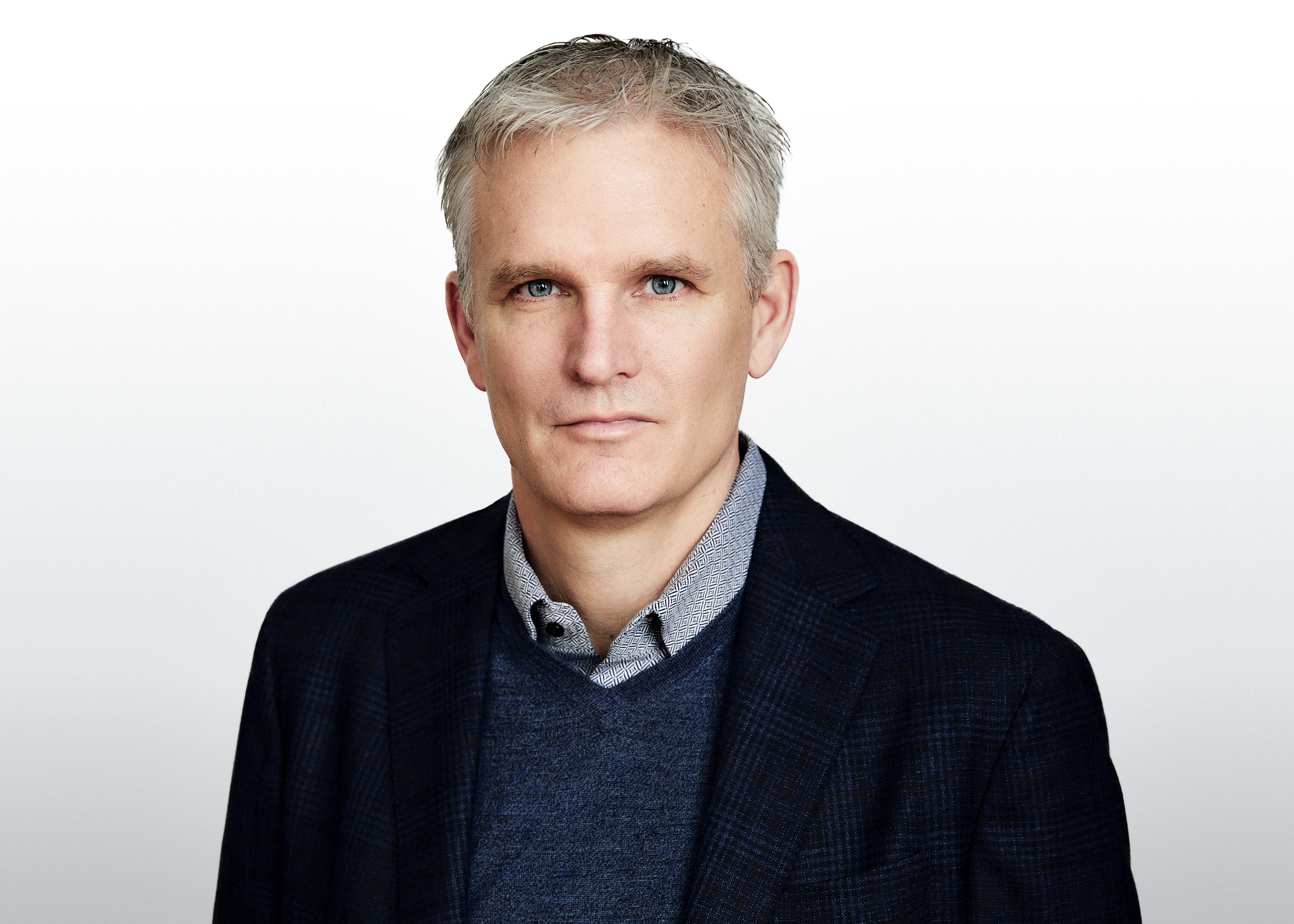 The new chief executive of Maple Leaf Sports and Entertainment said he supports placing advertising patches on NHL jerseys, despite the blowback the Original Six team might receive from hockey traditionalists.
"The NBA has just gone forward allowing patches," said MLSE president and chief executive officer Michael Friisdahl. "I think in a measured, tasteful, controlled way it's absolutely fine."
Friisdahl has been on the job for six months with Canada's largest sports holding company. Almost two weeks after the conclusion of the Toronto Raptors season, Friisdahl sat down for his first meaningful interviews with a small group of media outlets on Thursday.
In April, MLSE executives told TSN that they set a target price for companies interested in advertising on the jerseys of the Raptors. MLSE officials have suggested to potential advertisers that the on-jersey ads are worth between $4 million and $5 million per season.
NBA owners voted in April to permit jersey ads during the 2017-18 season.
A Toronto sports marketing executive told TSN that if the Raptors can generate $5 million a season for a jersey ad, the Maple Leafs should be able to make twice as much.
Friisdahl, who joined MLSE from Air Canada, where he had been president and chief executive of the airline's Leisure Group since 2012, agreed that jersey ads are a benefit to a league that typically depends on increases in traditional revenue streams to boost profits.
"This is clearly beneficial from a revenue generation perspective," he said. "If it's done tastefully and in a controlled manner it really shouldn't be something there's pushback on from our fans. If you look at many other sports, they've been doing it for years.
"A lot of hardcore fans may have a belief one way or the other, but we're also in a sport that is constantly evolving."
The NHL has said it plans to debut ads on jerseys during the World Cup of Hockey and gauge fan reaction during the September tournament before deciding whether to sell ads on NHL team sweaters.
During a meeting of NHL team presidents in New York in 2014, league officials estimated they might raise $4 million per team – or $120 million annually – by allowing corporate sponsors to put their logos front and centre on jerseys.
In a 30-minute interview with TSN, Friisdahl also addressed the issue of a possible second NHL team in Toronto and the public perception that MLSE has a fractured board.
MLSE is jointly owned by Bell Media, TSN's parent company, and telecom rival Rogers Communications. The perception that those companies are often at odds made some sports executives wary when they were contacted by MLSE about the CEO position.
"These suggestions somehow that we have an unaligned board, it's just not the case," he said. "We have a very sophisticated board and they have the objectives laid out for the corporations. I have not seen any misalignment in any way, shape or form."
Friisdahl said he plans to maintain a relatively low public profile. He doesn't have a presence on Twitter, Facebook or LinkedIn and encourages the likes of Maple Leafs president Brendan Shanahan, Raptors general manager Masai Ujiri and TFC president Bill Manning to be the public faces of MLSE's teams.
Friisdahl said that for now, MLSE remains opposed to a second NHL team in Canada's largest media market.
"As far as we're concerned, from a Toronto Maple Leafs and Maple Leaf Sports perspective, we're in a place where we want to be," he said. "We think we have a lot of growth and a lot of opportunity for the Maple Leafs, especially as we produce a winning combination. We think the status quo is absolutely fine the way it is. We're very satisfied the way the league is structured from a Canadian perspective."