Leivo waits as Leafs fight for the playoffs
As the Toronto Maple Leafs find themselves in a dogfight for a playoff spot in the Eastern Conference, forward Josh Leivo - a healthy scratch for the last eight games - is awaiting his shot to aid in the drive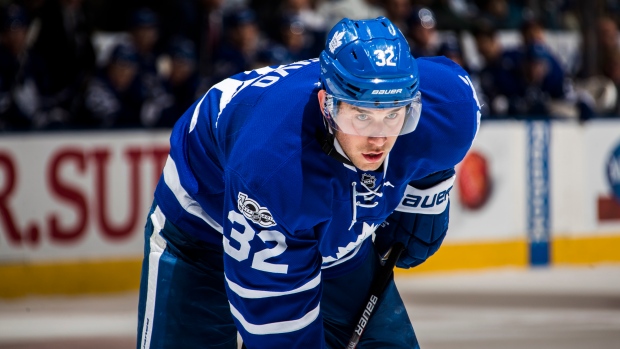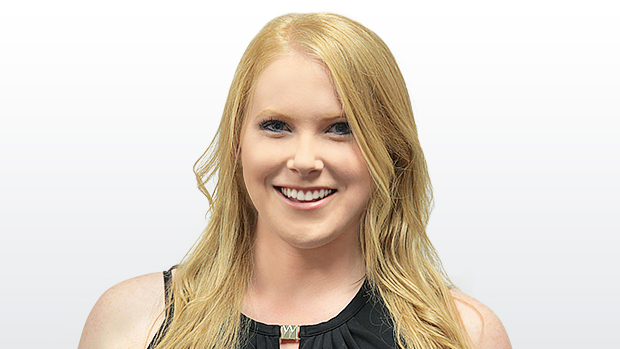 Game after game, the Toronto Maple Leafs are in an escalating fight for their playoff lives. And all forward Josh Leivo can do is watch.
The 23-year-old's season has been defined by opportunity, and the lack thereof. In his fourth year with the organization since being drafted 86th overall in 2011, Leivo's training camp was derailed by a lower-body injury and he spent two weeks with the AHL's Marlies in November on a conditioning stint. Leivo returned to the Maple Leafs, and was a healthy scratch in all but two games by the end of January.
But when Nikita Soshnikov went down with an upper-body injury before Toronto's game on Feb. 9, it finally looked like Leivo's time. Over his next 10 games, the fourth-year player posted nine points (one goal, eight assists) while registering 22 shots on goal and sitting at plus-one. He played so well, Mike Babcock kept him in even after Soshnikov was healthy.
When Toronto lost 3-1 to the San Jose Sharks on Feb. 28, it put the team at 3-4-3 since Leivo stepped in. While he tallied an assist in the defeat, Babcock saw a need for change. Soshnikov has replaced Leivo ever since.
"I wanted it so bad. I had that eagerness where you just want to stay in the lineup," Leivo said Sunday after practice. "I was skating hard and working hard. I'm happy with the success I had. Now I have to be patient."
When confronted on the topic of ice time distribution, Babcock has said it's the players who ultimately decide who plays; he just watches. Since subbing Leivo out, the Maple Leafs' record hasn't appreciably improved at 4-2-2, but Leivo still hasn't come close to a return.
"It's a tough league, and when the team's rolling, you have to understand that," Leivo said. "The team wasn't playing as well [with me]. [Babcock] knows, he understands. He just tells me to stay positive. He's happy with the way I played so I have to keep pushing myself."
Admitting "for sure there are moments" where he feels frustrated and angry with his situation, maintaining a good attitude for the guys in the room has been Leivo's priority. Having an ally in veteran forward Eric Fehr helps, too.
Since being acquired via trade on March 1, Fehr hasn't played a single minute for Toronto either. As scratches, he and Leivo have been forgoing the usual press box routine for their own game-day rituals – work out in the first intermission, do rehab work in the second, and then watch the third, playing soccer during intermissions to stay out of the way.
"You have to decide what you want, whether you're going to get ready or feel sorry for yourself and complain," said Babcock. "Fehr [will] get in and get his opportunity. Leivo got out basically because of the penalty kill. He did a good job when he was in. It might not always be fair in the short-term, but you usually get what you need if you're dialed in."
Soshnikov averages the fewest short-handed minutes per game among regular penalty killers (1:09), but with Martin Marincin also a regular healthy scratch (he averages 2:49 shorthanded), it's made Soshnikov's contributions more valuable for that fourth-line spot.
Leivo was also entrenched on the fourth line for a few games, but an upper-body injury to Mitch Marner on Feb. 15 gave him a better chance to shine. Moving up to play with Leo Komarov and Nazem Kadri, that line displayed instant chemistry. Five of Leivo's eight assists came from setting up their goals and, as a trio, they posted good possession numbers (56.06 per cent). Leivo brings grittiness similar to Soshnikov's and his big-bodied presence was an asset to the line's cycle game.
Now it's Leivo's composure off the ice that's earning his teammates' praise.
"You want him to play," said Komarov. "We have a good team and it's tough to make a spot for him. It's tough on everyone. The biggest thing for him is his attitude around us and he's been trying to help. We're all being good friends outside the rink and doing as much as we can to help him too."
"He's never complained or pouted once," added Kadri. "That's what good teammates do. When he's called upon, he's definitely going to be ready. He's been nothing but good."
Fehr has been a long-term healthy scratch in his career before. He's also played for two teams – the Washington Capitals and Pittsburgh Penguins – who have experienced the excitement of playoff pushes far more frequently than the Maple Leafs. With the team in the Eastern Conference's second wild-card spot, Fehr knows well what Leivo is missing out on as a spectator.
"It's never a good feeling. You want to be a part of it all," said Fehr. "It's not easy to stay positive, but there's nothing you can do about it. We've talked a bit off the ice, and we work together a lot [after practice]. We're trying to make the best of it and be ready to make a difference when we do get a chance."
And so Leivo has gone back to treating practices with more importance, using them to stay in shape and keep refining his game. It's likely to take another injury for Leivo to play in Toronto's final 12 games, but however the opportunity comes, he'll be ready to seize it – again.
"He's got that motivation inside, he can handle it," said Morgan Rielly. "You have a conversation with him and make sure he still feels like one of the guys. Whenever you have some adversity, you want to [practice] a bit harder to get back in. That [chance] just comes with his hard work."