Bettman inks seven-year extension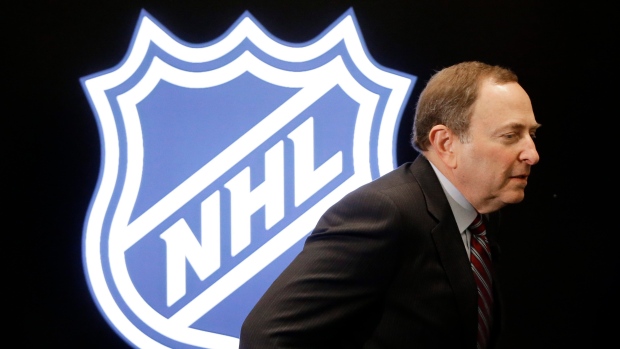 NASHVILLE, Tenn. - NHL commissioner Gary Bettman recently said retirement wasn't on his radar. He wasn't kidding.
Bettman, 63, will remain at the helm of the NHL into 2022 after signing a seven-year contract extension, according to TSN The Reporters' Michael Farber. He will turn 70 just prior to the expiration of this deal.
Bettman declined comment to Farber, saying he never discusses his own situation.
Bettman's extension through the 2021-22 season would make for 29 years on the job, outlasting his contemporaries from the other four major professional sports, including MLB's Bud Selig, NFL's Paul Tagliabue and NBA's David Stern.
Under Bettman's watch, the NHL has grown from 24 to 30 teams, and has the possibility to expand by one or two teams in the next year. League business has boomed, rising from a $400 million per season enterprise to more than $4 billion.
But his tenure has not been without controversy. Bettman is the central figure in three different lockouts in 1994, 2004 and 2012, including when the entire 2004-05 season was canceled due to his push for a hard salary cap system, making it the first time since 1919 the Stanley Cup was not awarded.
Another work stoppage may be on the horizon in 2020 - and Bettman would be there to guide the NHL through it. Either the NHL or the NHL Players' Association can elect to opt out of the current Collective Bargaining Agreement by Sept. 1, 2019.
Bettman earned $9.6 million USD in compensation during the 2013-14 season, according to regulatory U.S. tax filings made by the NHL. Only four NHL players earned more than Bettman that season.
Frank Seravalli can be reached at frank.seravalli@bellmedia.ca.