Canada's battle with scientists plays out during Olympic torch relay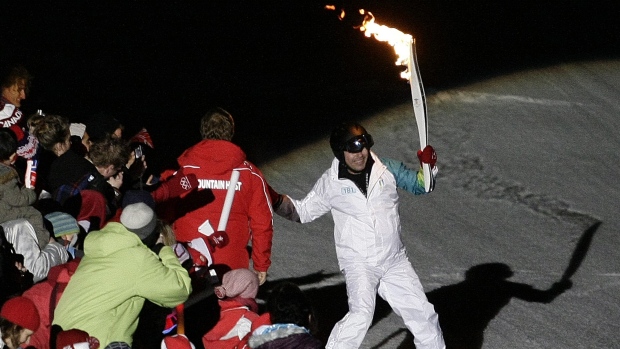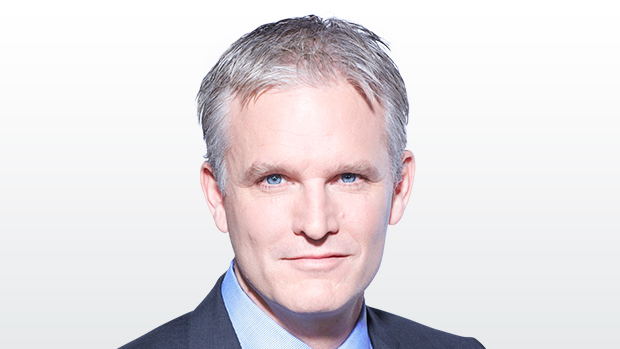 When Canada's only World Cup ski champion was invited to participate in a 2014 Olympic torch relay at the North Pole, he probably wasn't expecting his fellow runners would be world-class Arctic scientists.
One Canadian Arctic expert calls it "mind-boggling' that Steve Podborski was chosen by the federal government to represent Canada at an event designed to honour researchers who have made a considerable contribution to Arctic studies and exploration.
Last year, months before the Sochi Winter Games, Russia invited members of the Arctic Council - eight countries that have stakes in the Far North - to take part in an Olympic torch relay at the North Pole.
"The Russian Olympic Committee is seeking to finalize the list of torch bearers for the torch relay by they end of September 2013," said a September 12, 2013 memo by Morris Rosenberg, Canada's deputy minister of foreign affairs, to foreign minister John Baird.
"Russia has invited all Arctic Council states to delegate representatives to participate in the North Pole portion of the torch relay that Russia is organizing as part of the 2014 Olympic Games in Sochi. Russia asks countries to propose an individual who has made a considerable contribution to Arctic studies and exploration."
Russia planned to transport the torchbearers by nuclear icebreaker from Murmansk to the North Pole in late October.
Other Arctic Council countries including Sweden, Finland and Norway had reacted positively to Russia's request, Rosenberg wrote.
In Canada, that decision was more difficult.
Over the last few years, the government of Canada and prime minister Stephen Harper seem to have been ensnared in a 21st-century Cold War with scientists. The government has handcuffed publicly financed scientists from communicating with the public and with other scientists, according to newspapers including The New York Times.
The showdown began in 2008 when Environment Canada ordered scientists to refer all questions from the public to communications officers.
Since then, the government has monitored and restricted the distribution of information about everything from climate change to fisheries to the Alberta tar sands.
A week before Rosenberg's memo, hundreds of scientists in white lab coats took to Parliament Hill to demand Harper's government stop the muzzling. The protest was one of many held across the country by an advocacy group called Evidence for Democracy.
The Ottawa protest came after Canada's information commissioner Suzanne Legault launched an investigation into the muzzling, saying she would investigate six federal departments.
The federal government has disputed the claims of protestors, saying that scientists and experts are readily available to share their research with the public and the media.
Still, consider the scientists other countries sent to the torch relay.
Denmark sent Christian Marcussen, a chief scientist who works with the Geological Survey of Denmark and Greenland. Sweden sent Ylva Sjoberg, a doctoral student focusing on polar research at Stockholm University.
Finland sent Lassie Neininen, a professor of arctic policy at the University of Lapland.
Norway offered a pair of professors from Norway's Arctic University, while Iceland sent Steingrimur Jonsson, a professor and scientist at the University of Akureyri.
Canada sent Podborski, a bronze medalist at the 1980 Lake Placid Games and the first North American in 1982 to win a World Cup season title in the downhill.
"It would have been nice to see anyone who does science in the Arctic get that kind of exposure. I have no idea what Podborski's academic credentials are," said Pierre Fogal, a researcher at the University of Toronto who has studied the Arctic. "He was a hell of a skier. But I know of at least 30 or 40 top-notch researchers who could have been filled that role. I'm not at all surprised at this. it's entirely in keeping with their approach.
"It's mind-boggling. The Canadian government seems to think science is okay but scientists aren't."
Department of Foreign Affairs spokesman John Babcock said the government decided the Canadian Olympic Committee, "would be best placed to identify the most suitable candidate to participate in the North Pole Olympic torch relay."
Babcock referred questions to the Canadian Olympic Committee.
COC spokesman Marc-Andre Plouffe wrote in an emailed statement that Podborski was sent to the torch relay "based on his immense contributions that he has an continues to make to the Olympic movement. This was a clear choice considering he was the chef de mission and the highest ranking sport official for Canada's Olympic team in Sochi."
A COC source pointed out that Canada wasn't the only country to send an athlete to the North Pole torch relay.
The United States sent Pat Pitney, who won gold in air rifle at the 1984 Summer Games in Los Angeles. Pitney, however, is now vice chancellor at the University of Alaska-Fairbanks.