Canadian Open tournament director temporarily removed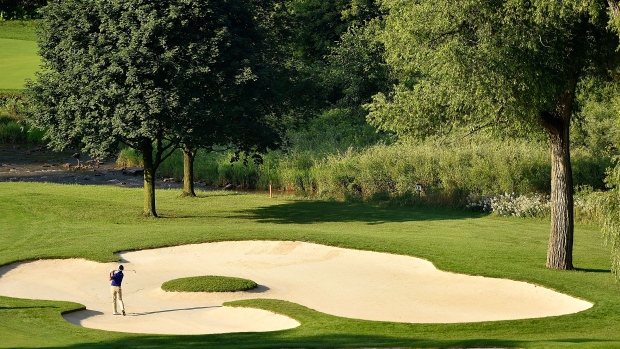 In a surprising, mid-tournament move, RBC Canadian Open tournament director Brent McLaughlin has been temporarily removed from his position. Golf Canada CEO Laurence Applebaum confirmed the move but would not provide any details on the situation.
"It's a confidential employee matter," he stated. "Brent will not be here for the weekend."
Applebaum did say that McLaughlin has not been terminated but did not give any indication as to the next steps. In addition to running the RBC Canadian Open, McLaughlin also heads up the CP Women's Open slated for late August in Ottawa.
In his place for the rest of this week, former tournament director and longtime Golf Canada employee Bill Paul has taken over the helm of the national championship. Paul ran the event for 22 years and recently assumed a new role with McLaughlin stepping in.
McLaughlin has kept a high profile in his position owing to his unique path to his job. He's a tattooed, motorcycle-riding former roadie for the Barenaked Ladies, not exactly the background for the director of a PGA Tour event. He's been featured in a number of articles including a piece this week in the New York Times. ​