DreamHack making three stops in NA in 2017
Andrew Robichaud, TSN.ca Staff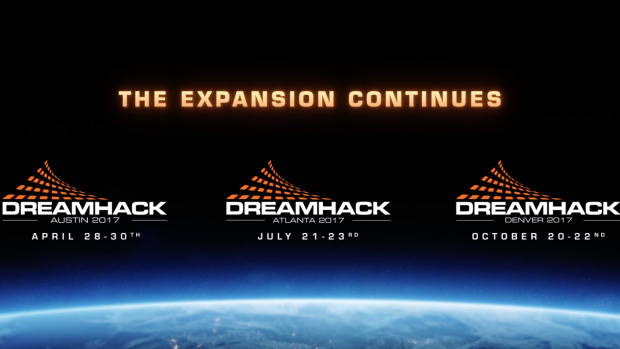 DreamHack is coming to North America for three events in 2016, the organization announced Tuesday.
In the second year of DreamHack's foray across the Atlantic there will be stops in Austin from April 28-30, Atlanta from July 21-23 and Denver from Oct. 20-22.

"After the huge success and turnout at DreamHack Austin 2016, we're tremendously excited to launch additional events in the United States," DreamHack AB CEO Marcus Lindmark said in a release. "In 2016 we sold out the BYOC LAN party within 24 hours and the event was sold out at capacity on Saturday and Sunday. With 3 events spread across 2017, we are eager to continue to improve the DreamHack experience in the United States, and reach even more gaming and esports fans."
There is no news on what games will be played at these events, however last year's tournament in Austin featured Counter-Strike: Global Offensive, StarCraft 2, Street Fighter V and Super Smash Bros. Melee.