Leafs feeding off buzz from the city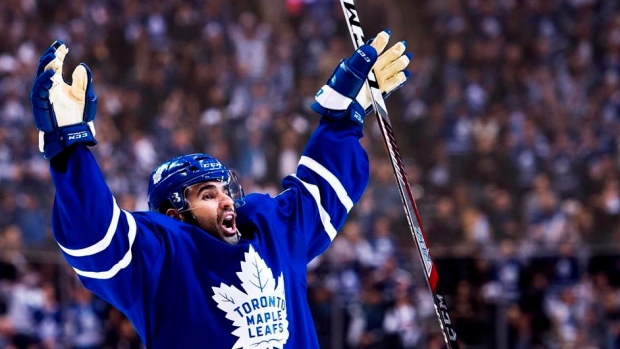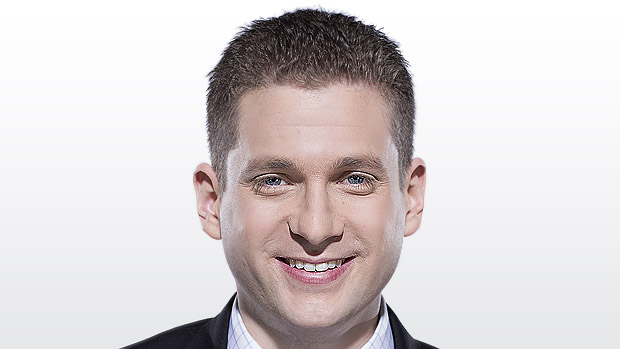 TSN Toronto reporter Mark Masters checks in daily with news and notes from Maple Leafs practices and game-day skates. The Maple Leafs skated at the Air Canada Centre Saturday morning.
- When Conn Smythe owned the Maple Leafs, he said players should wear the team badge with, "Honour, Pride and Courage." Those words were added to the uniform, on the collar, when the team unveiled a sweater redesign a couple years ago. And now, ahead of the 2017-18 season, club president Brendan Shanahan has had those words posted prominently on the wall opposite the home dressing room at the Air Canada Centre along with the names of the players who have won a Stanley Cup for the franchise.
"It looks great," said Auston Matthews. "It looks pretty cool. It will be nice to walk out of the room and see that every night."
"Over the last while we've done a real good job trying to reconnect with our past," said head coach Mike Babcock. "(We're) an Original Six team with a great, great history and want to get back to our rightful place."
There is space left in the design for the names of future Cup winners to be added.
"That's a nice touch," Nazem Kadri said with a smile. "They thought of everything."
- Saturday is Toronto's home opener and the first meaningful game for the team at the Air Canada Centre since last spring's playoff run, which captivated fans in the city. The memories are still fresh.
"It was awesome," said Matthews. "It was such an unbelievable atmosphere. You feel like the whole city's behind you. It's a pretty special feeling."
What stands out about the energy in the city?
"Well, obviously, it has been much different than it was three years ago when I arrived," said Babcock, "but I think the passion for the team has always been the same. I was just running in the park and the guy driving by, the security guard, was like, 'Yeah! We believe! We believe!' I was actually just glad he didn't run me over as he telling me that (chuckle)."
Sometimes the fandom in Leafs Nation veers into unexpected territory.
"I've had tons of scenarios where people have gotten me to sign french fries and phone cases," Kadri said.
Wait a second, french fries?
"Yeah, I signed a french fry before," Kadri confirmed. "It was pretty weird. I don't know how it turned out or where it ended up now, but, yeah, it was with a Sharpie. It was probably the worst autograph I've ever given to somebody in my life ... People ask you to sign their kids, which is (smiles) you gotta love the Leafs fans."
Kadri has noticed the buzz in the city is higher than in past years.
"Tons of excitement. I mean, you get stopped everywhere and fans tell you how excited they are about the upcoming season and how well we did last season. But, that being said, we understand how hard it's going to be and how hard we have to work."
Does Kadri try to keep fans calm or just go with the flow?
"I kind of just go with it," he said with a smile. "I go with them, because they get more excited and I get excited and then everyone feels great."
- Kadri will have a special guest in the crowd on Saturday night. Through an initiative of his charitable foundation, Kadri has invited Emily McIntosh, a fan currently battling brain cancer, to the home opener.
"It's very important to me," said Kadri, whose uncle, Mohamed Nazem Kadri, passed away from brain cancer. "That's somebody who battles real-life adversity. At times, I think that I haven't scored in four, five games and it's a very stressful time for me but, you know, that's nothing compared to what (she) deals with on a regular basis. For her to fight and battle like a true soldier means a lot. I wanted to credit her. She's a big fan of mine and I'm sure I'll see her after the game."
McIntosh, a native of Guelph, Ont., was diagnosed with a malignant brain tumour in February and is receiving chemotherapy and radiation therapy in Toronto.
- The Rangers didn't hold a full skate on Saturday morning so its unclear if they'll make any lineup changes. The team will also play on Sunday night in Montreal. If Henrik Lundqvist gets the start in Toronto it will mark his first game against William Nylander since the pair helped Sweden win the World Championship last Spring. After the Swedes beat Canada in the shootout in the gold-medal game, Nylander was the first player to reach Lundqvist in the celebration jumping into the goalie and knocking him over.
"I think I was just overexcited," Nylander recalled with a laugh. "Obviously, I didn't want to hit him that hard, but I didn't expect to take him down that easy."
Nylander spent time around Lundqvist as a kid when his dad Michael played for the Rangers. So, it was cool for the 21-year-old to be teammates with the Olympic gold medallist for the first time. What stood out?
"How focused he is before games and just how into the game he is every time, every night, it's the same thing," Nylander said.
Leafs lines at morning skate:
Forwards
Hyman-Matthews-Nylander
Marleau-Kadri-Komarov
van Riemsdyk-Bozak-Marner
Martin-Moore-Brown
Leivo, Fehr
Defencemen
Rielly-Hainsey
Gardiner-Zaitsev
Rosen-Carrick
Borgman-Polak
Goaltenders
Andersen
McElhinney
Power play units at Saturday's morning skate:
Rielly
Bozak-Kadri-Marner
JvR
Gardiner
Matthews-Marleau-Nylander
Leivo^
^ Placeholder for Komarov