LoL Worlds final reaches 43 million viewers
Andrew Robichaud, TSN.ca Staff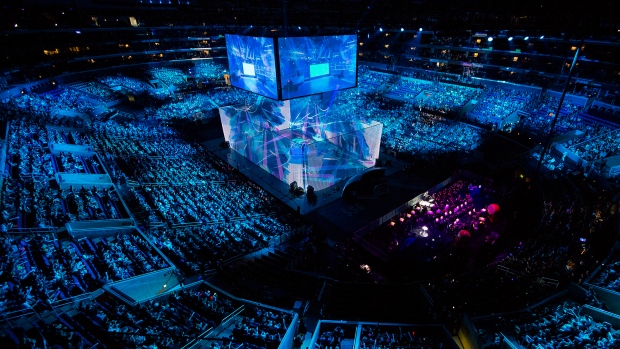 The League of Legends World Championship reached new heights in 2016 with 43 million viewers for the finals between SK Telecom T1 and Samsung Galaxy.
The audience at its peak reached 14.7 million concurrent viewers.
Both viewership metrics are up from 2015's 36 million total viewers and 14 million concurrent viewers, according to a viewership infographic published by Riot Games.
The event had higher audience numbers than the deciding game of the Stanley Cup Finals between the Pittsburgh Penguins and San Jose Sharks.
SKT won their third world championship in four years in the longest finals in the event's history.
Check out the full infographic below: