Pro leagues divided over legalizing Canada's $15.5B sports betting industry
If Canada legalizes betting on single sports events, it could claw billions of dollars from the shady world of organized crime. Cash would be pumped into health care, education and other social programs. But, as TSN senior correspondent Rick Westhead writes, making the vice more readily available would also come with a social cost.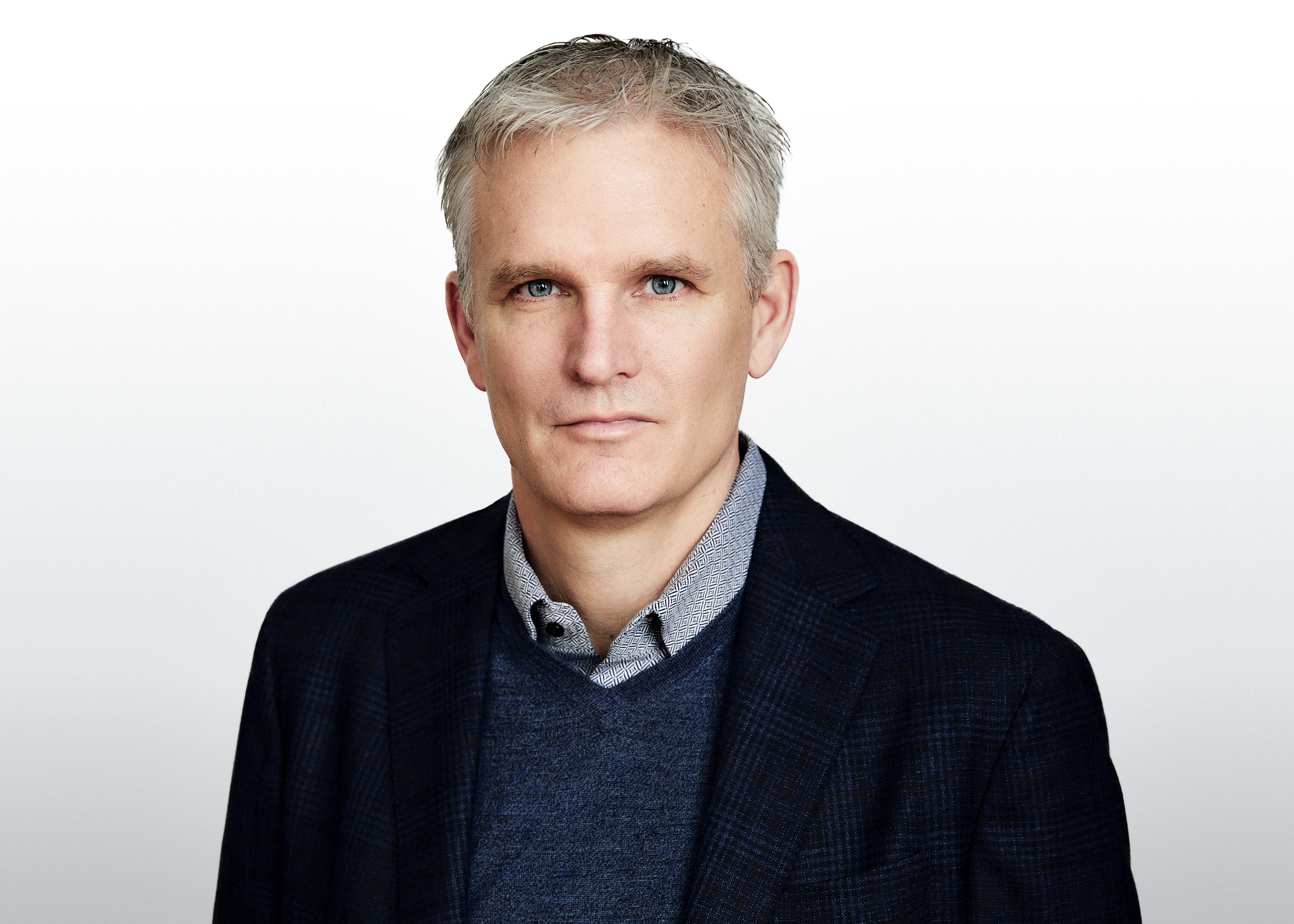 If Canada legalizes betting on single sports events, it could claw billions of dollars from the shady world of organized crime. Cash would be pumped into health care, education and other social programs.
Authorities would be better equipped to sleuth out incidents of match-fixing by athletes.
Yet making the vice more readily available would also come with a social cost. It may well create new problem gamblers, those whose habits spiral out of control and cost them their homes, their families, and their health.
The boosted profile of gambling might represent a hard-to-resist temptation for pro athletes looking for one final big score.
Those are the main arguments on either side of a polarizing issue that may come to a head in weeks.
After several years of debate, Bill C-290, a private members bill that seeks to make legal single sport event gambling, is poised to go to a deciding vote in the senate as soon as January, the bill's senate sponsor Bob Runciman said in an interview with TSN.
If the bill passes, it would turn sports gambling in Canada on its head.
As Canadian law now stands, bettors who want to place a legal wager on any pro or college game must also predict the winner of one or two other games. These so-called "parlay bets" aren't popular with gamblers because it is more difficult to predict the outcome of multiple games.
Some fans who want to place wagers on single games turn to illegal bookies, who often have ties to organized crime. Police last year raided a banquet hall in north Toronto to shut down an illegal sports book run by the Hell's Angels motorcycle gang.
"In one case in Windsor, we watched as a guy who owed about $30,000 to a gang for sports debts had a van driven up to his home," said Sergeant Bill Sword, a detective with the Ontario Provincial Police who commands a joint-force organized crime enforcement bureau. "They basically went into this guy's house and took everything but a mattress."
In Canada alone, an estimated $10 billion is bet through illegal booking operations by organized crime, according to the Canadian Gaming Association, and another $5 billion goes to offshore online sports books. Legal sports lottery wagering is worth about $500 million.
"A regulated system would allow you to monitor increased activity on any particular game so you can find out something's wrong here, something smells," said Runciman, who represents Brockville, Ontario, one of the several cross-border Canadian cities close to casinos that might benefit from legalized sports betting.
"None of it's been monitored to look for illegal activity, and the biggest downside in my view is that organized crime are the folks who are the benefactors of this, and it helps them support other illegal activities in our society."
A recent case study estimated Fallsview Casino in Niagara Falls could earn an annual gaming profit of as much as $12 million if sports gambling is legalized. Casinos in Windsor could generate an additional $24 million.
The pending Canadian senate vote on legalized sports betting comes with major professional sports leagues at odds over the issue.
The NBA said in November that it would invest in a fantasy sports betting website called FanDuel, which allows players to bet against one another. The NBA's commissioner Adam Silver has endorsed the repeal of a 1992 U.S. federal prohibition on sports betting.
The NFL allows bets on the games it plays in London, where sports betting is allowed.
The NFL has also approved players to sign endorsement deals with fantasy websites and the league runs season-long, pay-to-enter fantasy leagues that offer team apparel and memorabilia as prizes.
The Canadian Soccer Association wants legalized sports betting, a move it and FIFA argue would help authorities to more easily catch match-fixing.
"My fear," says Earl Cochrane, an executive with the Canadian Soccer Association, "is that if sport betting continues to operate in the shadows, continues to operate in place where we don't want it to operate in… young elite athletes get caught up into some sort of sport betting, get caught up in the wrong crowd, suddenly position themselves into a place they can't get out of and now suddenly find themselves in an elite environment and a knock comes on their door suggesting… "we remember back when, when you were doing this, you owe us a favour."
But not every league supports legalized sports gambling.
Major League Baseball and the NHL both are resistant to the concept, even though some teams, such as the New Jersey Devils, have partnered with online gaming companies. MLB and the NHL, as well as the NCAA, contend sports betting would tarnish their image and might make it more appealing to athletes to engage in match fixing.
"When gambling is permitted on team sports, winning the bet may become more important than winning the game," Blue Jays president Paul Beeston testified in February 2013. "The point spread or the number of runs scored may overshadow the game's outcome and the intricacies of play. If large numbers of our fans come to regard baseball only or even partially as a gambling vehicle, the very nature of the sport will be altered and harmed."
It's possible that Bill C-290 won't pass a vote in the senate. It won unanimous approval from all parties in the house of commons, but has been stalled in the Senate for nearly two years.
Leagues have legitimate reasons to be cautious about sports gambling.
Baseball's Pete Rose was banned for life in 1989 for gambling on his own sport.
In football, coaches have been known to tell their teams the point spreads on games.
NFL most valuable player Paul Hornung was suspended for the entire 1963 season after he admitted he gambled on NFL and college football games. Nearly a decade later, Jerry Sturm, a former player with the Houston Oilers, said he was offered $10,000 to try to throw a game in 1971 against the Pittsburgh Steelers.
In basketball, four players at Northwestern University conspired to fix their final game of the 1995 season against the University of Michigan. An associate of the players, a Notre Dame football player named Kevin Pendergast, travelled to Las Vegas and bet $20,150 at Caesars Palace that Michigan, 25-point favourites, would beat Northwestern by at least 26 points. Michigan didn't cover and the scheme unraveled.
The NBA's reputation was tarnished in 2007 after the revelation that referee Tim Donaghy for four years conspired to fix the outcome of games.
Donaghy advised professional gamblers on which teams to pick through phone calls and coded language. Donaghy was paid $5,000 to make correct picks on games and after he was caught, he served 15 months in detention, split between federal prisons and a halfway house.
Even hockey's reputation has taken repeated blows.
In 1948, NHL stars Billy Taylor and Don Gallinger was banned for life for gambling on games. (In an act of forgiveness, he was pardoned 22 years later).
In the 1960s, Montreal police probed a scandal at the Forum after it was discovered that the timekeeper was manipulating the official game clock to change the time goals were scored, a move that affected payouts in city lotteries.
In 2006, former NHL player and coach Rick Tocchet pleaded guilty to operating an illegal sports book and was suspended for a year by the NHL for organizing a betting ring that took in millions of dollars.
Even this year, authorities in Europe uncovered a match-fixing scheme in Danish hockey.
Then there's soccer, a frequent and seemingly easy target for match fixers.
In 1986, Canadian World Cup veteran Paul James said he and other members of the national team were involved in match fixing during the Merlion Cup in Singapore.
James said that he was playing cards with four fellow members of the national team when they approached him with the scheme. The five would divide a bribe worth a total of $100,000. In exchange, Canada would throw the semi-final against the North Koreans, which they were favoured to win.
Canada, which had conceded one goal to that point in the tournament, lost 2-0. But James had already given his share back to the other four and had reported the affair.
In 2011, police wiretaps in Germany revealed that a criminal organization was fixing games in the semi-pro Canadian Soccer League. Court documents showed that one match fixer traveled to Canada and allegedly offered a bribe of $18,000 to one of the league's players.
The International Ice Hockey Federation recently signed an agreement with Sportradar, a London-based company that monitors the betting patterns of more than 30,000 games each year across Europe.
Sportradar officials believe around 300 soccer games a year are fixed in Europe. The company's computers use information from 450 bookmakers to look for unusual betting patterns that could indicate match fixing.
"The players, the coaches, the referees are infiltrated by match fixers in many different ways," said Sportradar's Darren Small, adding that match fixers convince players to participate "through financial gain, through bribery, through fear factor."
Sportradar will monitor the world junior hockey championships, the Under-18 championships and the world championships for evidence of match-fixing under its contract with the IIHF, said a spokesman for the federation.