Remembering Best, a decade later
"I think I've found you a genius." These were the seven simple words which would launch the career of one of the most gifted footballers to ever grace a football pitch. TSN soccer analyst Noel Butler looks back on the career of George Best on the 10th anniversary of the legendary player's passing.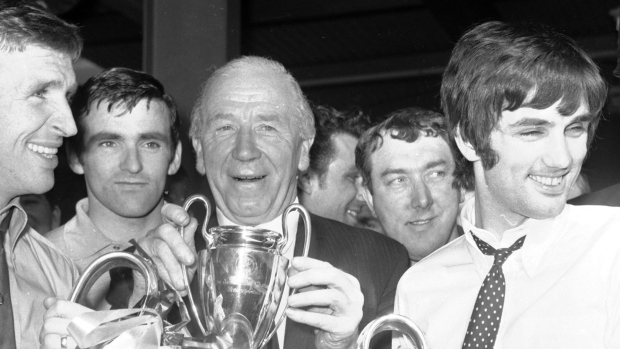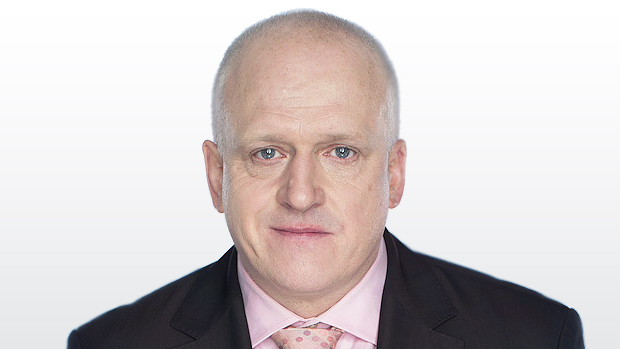 "I think I've found you a genius."
These were the seven simple words which would launch the career of one of the most gifted footballers to ever grace a football pitch.
It was 1961. The words etched on a telegram sent from Manchester United scout Bob Bishop to the manager, Matt Busby. Bishop had just witnessed a then 15-year-old George Best play for Cregagh Boys' Club in Belfast.
Less than two years later and as a 17-year-old Best made his Manchester United debut during a match against current BPL leaders Leicester City. It wasn't long after, and without the club's permission or knowledge Best travelled back to Belfast. He was homesick, Christmas was approaching and he wanted to spend time with his family.
Desperate to get Best back at Old Trafford, Matt Busby agreed to allow him to return to Belfast straight after an important league match during the always hectic festive football season in England. Best would score his first goal in that game in what was only his second appearance. He would eventually make 473 competitive appearances over eleven seasons before departing the club in January 1974.
Along the way Best transcended his football craft like no one before him or since.
After playing a significant role, including scoring the first two goals, as Manchester United destroyed Benfica 5-1 in the away leg in the quarter-final of the 1965/66 European Cup the Estádio da Luz crowd applauded Best off the pitch and anointed him 'El Beatle." This incidentally was a Benfica side that was the Barcelona of the day - appearing in four of the previous five European Cup Finals, the giants of Portuguese football claimed two titles during that span.
A born entertainer, cheeky wide eyed grin topped off with pop star looks ensured Best was as hot a commodity off the pitch as he was on his field of play. Endorsement deals tripled his Manchester United salary. A pioneer in every sense, the likes of David Beckham and Cristiano Ronaldo certainly owe Best a significant debt of gratitude.
Fast cars, and faster women defined Best just as his mesmerising football bewildered opponents. After one such performance against Chelsea, teammate Paddy Crerand quipped afterwards that Chelsea defender Ken Shellito was substituted as he was 'suffering from twisted blood.'
When you watch vintage footage of Best in full flow he was simply unplayable. Ball at his feet, gliding right passed hapless opponents, and as a result the so-termed tough tackling ones resorted to the only measure available. Hacking and scything at Best's ankles in the hope of bringing Best down.
Most failed. Rare if ever did Best retaliate. Not for him, falling to the ground in a heap nor flailing arm protests to the ref demanding yellow or red cards. In complete contrast to what we see way too often today.
In a career littered by memorable displays one which will always stand out to me personally came in a 5th Round 1970 FA Cup match. In which Best tallied an astonishing six goals, still a record to this day for a competition which made its debut all the way back in 1872.
The record setting haul was made all the more remarkable by the fact Best's place in the Manchester United starting XI that day was in jeopardy right up to the morning of the kick off, his name not even appearing in the matchday programme. Best had just completed a four-week suspension for intentionally knocking the ball out of the referee's hand in the previous round.
After the match which finished 8-2 the player tasked to mark Best that day was famously quoted as saying, "The closest I got to him was when we shook hands at the end of the game."
Cometh the hour, cometh the man Best's finest hour, in fact two hours came during the 1968 European Cup Final, again Benfica were the opponents. It was a night hot with humidity and high emotion. A decade previously eight Manchester United players and three club officials perished in the Munich air disaster. The team was flying back from a European Cup match in Belgrade and had stopped off in Munich to re-fuel.
One of those survivors, Bobby Charlton, scored a brace en route to a famous 4-1 win which was decided in extra time. Best scored the winner after collecting the ball 30 yards out from goal, rounding the Benfica goalkeeper before calmly slotting it away. Socks around his ankles, one alarm aloft pointing to the sky it was the defining image of a match attended by many Munich survivors who along with Busby rushed onto the pitch at the final whistle. It would also herald a very first European triumph for an English club.
I had the utmost pleasure of once meeting George Best back in April 1997 at the Toronto Soccer Expo. Although clearly showing his age, that famous twinkle was still in his eye. A swarm of people were there to greet him, and he had time for everyone. Those few minutes spent in his company, an experience I won't ever forget.
There will always be a debate and furious argument over who truly is the greatest ever. As a banner proclaimed, held aloft by that very same Cregagh Boys' Club as over 100,000 lined the Belfast streets to salute his funeral cortege, "Maradona Good, Pele Better, George Best."
In his 1990 Autobiography, the Good, the Bad and the Bubbly Best recounted the story of what Pele once said to him, that indeed Best was the greatest. Some endorsement.
Best's troubled ways are well documented through a career where he won countless trophies and accumulated accolades and criticism in equal measure. Alcohol would be the only opponent Best couldn't ever beat.
As a poignant tribute to mark his the 10th Anniversary of his passing which fell on Wednesday, in the 7th minute of the PSV Eindhoven match fans lit up Old Trafford with their mobile phones. Best lit up and warmed people's hearts each and every time he ran out on that Old Trafford pitch.
Or as Sir Alex Ferguson so aptly stated, "George was unique, the greatest talent our football has ever produced, easily."
Leicester City v Manchester United Live on TSN 690 Saturday Kick Off 12:30pm et/9:30am pt
Noel.Butler@BellMedia.ca
@TheSoccerNoel