Report: Bruins, Canadiens set for 2016 Winter Classic in Foxborough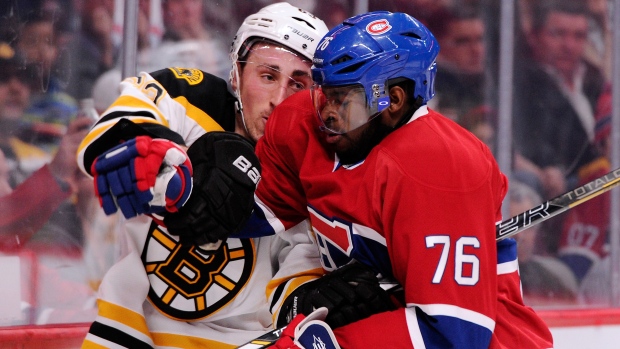 The Boston Bruins and Montreal Canadiens appear set to take it outside in the 2016 Winter Classic.
According to multiple reports, the rivals will face off in the NHL's annual showcase at Gillette Stadium on Jan. 1.
A visit to the home of the New England Patriots marks just the third time the Winter Classic will be staged in an NFL stadium, having previously been held at Buffalo's Ralph Wilson Stadium (2008) and Pittsburgh's Heinz Field (2011).
The NHL is expected to make a formal announcement during the All-Star break this coming weekend in Columbus.
Both franchises have experience in outdoor games, with the Bruins hosting the 2011 Winter Classic at Fenway Park. The Canadiens, meanwhile, have played the visitors at two Heritage Classic games including 2003 in Edmonton and 2011 at Calgary's McMahon Stadium.
The 2003 Heritage Classic between the Canadiens and Edmonton Oilers at Commonwealth Stadium was the first ever regular season NHL outdoor game.