Report: Tortorella, Jackets in contract talks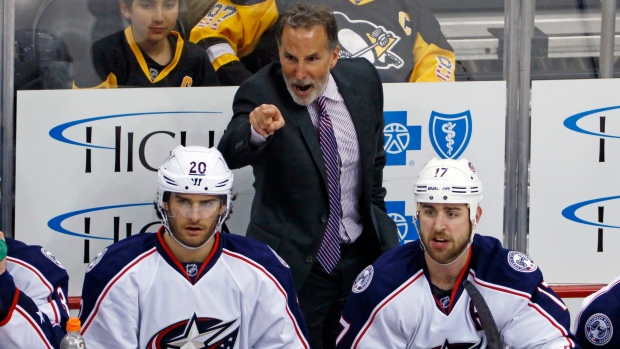 After the best season in franchise history, it's no surprise the Columbus Blue Jackets want to keep the head coach that was responsible for it.
The five-year, $10 million contract John Tortorella signed with the Vancouver Canucks in 2013 expires after the 2017-18 season and the Jackets have already started talking with their Jack Adams nominee, according to Aaron Portzline of the Columbus Dispatch.
"(Tortorella) needs to want to extend with us," Blue Jackets general manager Jarmo Kekalainen told the Columbus Dispatch. "We're hoping he does. We certainly want to.
"He did a great job for us, together with his coaching staff. I don't ever want to pin it on just him; he has a great staff helping him out. There's no coach in the world, in my opinion, who can coach a team well without any good players. We have some great young talent, and I think he can bring our team to the next level. So hopefully we get it done."
Following a dismal 0-7 start to the 2015-16 campaign, Columbus fired head coach Todd Richards and replaced him with Tortorella. The Blue Jackets went 34-33-8 under the fiery bench boss the rest of that season and then posted a 50-25-8 record this past campaign, good enough for fourth in the NHL. The Jackets were eliminated by the Pittsburgh Penguins in the first-round of the Stanley Cup playoffs.
Columbus has already given a second-round pick to the Canucks as compensation for the Tortorella hiring and will soon have to pay up if they want to keep him.
Portzline notes that Columbus has only had to pay $750,000 of Tortorella's annual $2 million salary as Vancouver has taken the rest of the hit. His next contract could very well be over $2 million a year and the Jackets will have to pay ever cent of it.
The 58-year-old is nominated for coach of the year alongside Mike Babcock of the Toronto Maple Leafs and Todd McLellan of the Edmonton Oilers. This is Tortorella's fourth time being nominated for the Jack Adams award. The American won it in 2004 as the coach for the Tampa Bay Lightning.