The Starting Five: Kia Nurse on life at UConn
University of Connecticut Junior guard Kia Nurse talks about leading by example and what it's like to play for a perennial NCAA powerhouse on an 84-game win streak.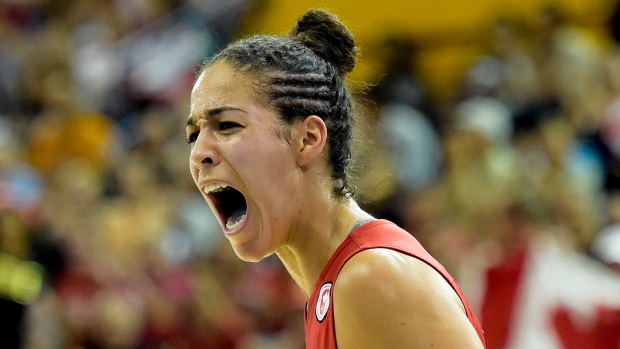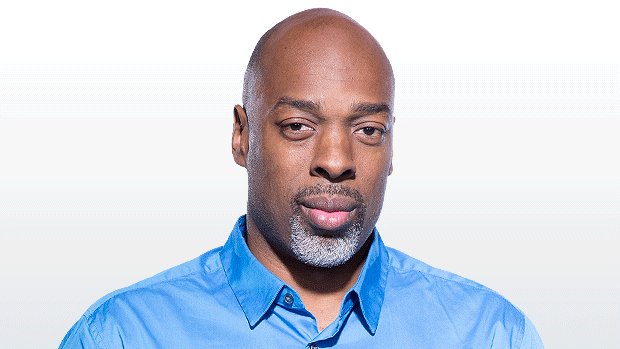 The Starting Five is a series of conversations with five elite Canadian basketball players who are competing at the prep school, U Sports, NCAA and NBA level. Every other week, a Canadian player will share his or her personal perspective on the game and the challenges they face both on and off the court.
Hamilton, Ont., native and junior guard Kia Nurse has only lost one game since enrolling at the University of Connecticut in 2014. The powerhouse Huskies are currently on an 84-game winning streak, (which includes two NCAA championships), but the team is in transition after top players Breanna Stewart, Moriah Jefferson and Morgan Tuck graduated and went first, second and third overall in the 2016 WNBA draft.
That void on the roster has forced Nurse to take on a larger role not only as a contributor, but as a leader as well. In her entry for the Starting Five, Nurse shares her approach to the sport and what it's like to have teams gunning for you every single night.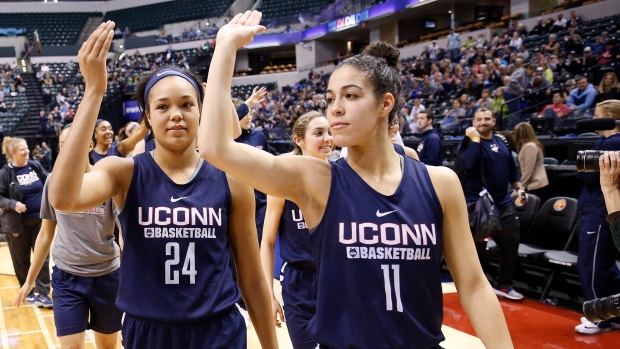 On what it's like to play for a perennial powerhouse
"There's definitely a bigger target on our back this year. For me personally, I'm someone who really enjoys challenges and I like being able to prove people wrong. This season especially, because it's so different from the last two years I've been here, where everybody thinks [winning it all] is a done deal. It's actually a really interesting dynamic, because obviously there's a lot smaller margin of error for us this year. Understanding that and understanding that everybody is going to give us their best game, with a little bit of added incentive because they believe we're so beatable. Everybody wants to end the streak and just wants to say, 'We shut down UConn.' I think that's something that's been really interesting to be a part of, something that's been extremely fun for me personally."
On how her role on the Huskies has changed this season
"There's an immense role change. A lot more is expected of me in terms of leadership and just being a consistent, solid person on the defensive and offensive end of the court. It's something that I look forward to and I take it as a challenge. I think I'm going to have to do a lot of work at it, but also my teammates are doing a really good job of helping me step into that role and understand both the high expectations I have for myself and that the coaches have for me."
On leading by example
"I tend to outwork a lot of people — that's something I try to do every single day. I come into every practice and say 'I'm going to be the hardest worker out here.' …I'm trying to lead by example, especially because we have so many younger guys who have never been in this position before and two new transfers as well. It's about just showing them how we do things here, like Moriah Jefferson showed me in my freshman year. I've set a goal to make sure that if I need to tell somebody something, I can validate it with how I have been playing or the way that I've been practising. That's something that's been huge for me. I just want to be that person that my teammates feel has it under control. If things start to hit the fan, or we're in a scoring drought or, we can't get a stop, I'm that person they look to and have confidence in saying, 'She'll help us do it.' "
On a victory earlier this month over No. 2 Notre Dame
"The Notre Dame game was a great test for us. I think our out-of-conference schedule is ridiculously tough, which is good because we're tested right from the get-go. It was a confidence booster for our team, but at the same time, the day after that, it was like 'Well, Notre Dame is over with,' and we're moving on to the next guy. It was a great team win and a great win for us to be able to show the rest of the world and the rest of America that they still have to worry about us when we get out there."
On UConn's 84-game win streak
"We're hoping the win streak remains intact. I personally hope it remains intact for like four or five more years, which would be great! But streaks are meant to end at some point, and hopefully that end will be down the road. Obviously we can only control that to the best of our ability, by the way that we practise, the way that we prepare for games and then going out there and executing."