Vegas F Grabovski hopes to play this season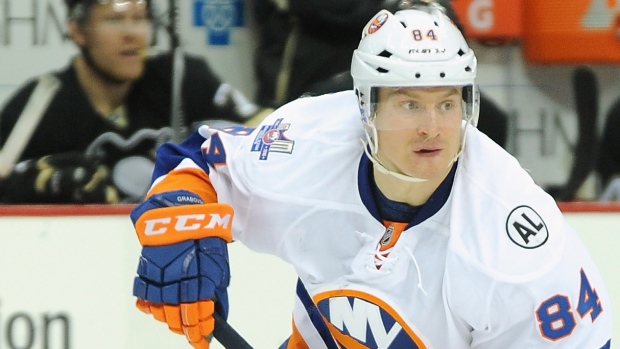 Mikhail Grabovski is hoping to revive his NHL career with the Vegas Golden Knights.
According to Nick Costonika of NHL.com, Grabovski has arrived in Las Vegas for his physical and is hoping to play this season.
Grabovski has not played since sustaining a concussion in March, 2016. He spent all of last season on injured reserve. His agent, Gary Greenstin, told Costonika that Grabovski is "very positive."
The Golden Knights acquired the 33-year-old - and his $5 million cap hit - from the New York Islanders in June along with Jake Bischoff, a 2017 first-round pick and 2019 second-round pick in exchange for expansion draft considersations. The Golden Knights then selected goaltender Jean-Francois Berube in the expansion draft.
Grabovski has 296 points in 534 career games, spending time with the Montreal Canadiens, Toronto Maple Leafs, Washington Capitals and Islanders.