Why the footballing world should be thankful for Atletico Madrid
Barcelona are the world's greatest football side at the moment. The reigning domestic, European and World Club Champions are back to a level that saw them change the game under Pep Guardiola when they were at their peak, writes TSN's Krisitan Jack.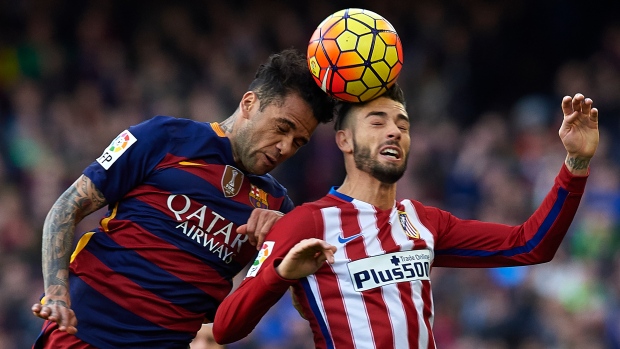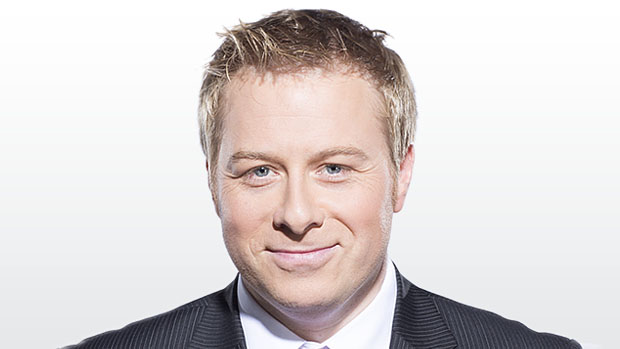 He would shout 'I am the greatest' and the world would nod in agreement.
Muhammad Ali didn't win every time; he wasn't brilliant every time and he had some difficult opponents but he was the greatest fighter of all-time.
Ali was full of class and grace in the ring but not always outside of it. He once said 'My toughest opponent has always been me' but Joe Frazier, Ken Norton and George Foreman would all have compelling arguments against that.
It was their qualities that helped Ali's reputation soar to legendary status. Without them significant reference points would disappear. Greatness is a level few reach and even fewer do it alone.
Barcelona are the world's greatest football side at the moment. The reigning domestic, European and World Club Champions are back to a level that saw them change the game under Pep Guardiola when they were at their peak. History will rightly be kind to the side that won the Champions League in 2009 and 2011 and a lot of their respect will come from how they tore a talented Manchester United team to shreds.
Few teams had left Sir Alex Ferguson so magnanimous in defeat but he knew his team had been well beaten in the Rome and Wembley finals.
"Their possession of the ball hurt us. It wasn't really Messi who was the problem. It was Iniesta and Xavi. They can keep the ball all night long," said the Scot after the 2009 final.
Messi, Iniesta and others remain but this is a very different Barcelona side under Luis Enrique. They still treasure the ball but with a lethal front three it is sent towards them quicker and that would prove to be the difference in their latest heavyweight title tilt.
Saturday's visit of second placed Atletico Madrid to the Camp Nou was a rare significant test for a Barcelona team currently leading the way in La Liga.
Atletico are a wonderful team still searching for global respect. They do not have world icons whose shirts kids wear all around the world. They do not have players named in FIFA's world XI's at glamorous award shows. They simply win a lot of close football matches by knowing that they have more strengths without the ball than with it.
In the last two and a half seasons they have won 66 and lost just 14 of 98 league games, enough for 216pts. For comparison no club in the Premier League is close to that amount in the same time despite not having to play Real Madrid and Barcelona twice each. They have come within a minute of winning the Champions League. They have won La Liga in an era of utter dominance by the last two European champions. Despite that they remain an underrated side off the radar of far too many. They don't always get the attention they deserve in their own city so asking for respect domestically and internationally was always going to be a reach.
Barcelona learned some time ago to respect them. It was at the end of the 2013/14 season that Diego Simeone's men got the decisive point they needed at the Camp Nou to win the title. In the final round Ali had been beaten by Frazier.
For the first ten minutes of their latest bout the underdogs were following a similar script; taking the game to Barcelona who looked flustered. When Koke, the brains at the heart of Atletico's balanced midfield, calmly slotted home the opening goal it was exactly what they deserved. The visitors could have led after two minutes, Claudio Bravo saving spectacularly to deny Saul Niguez.
At the back defender Diego Godin, who would regularly get invitations to FIFA's ceremonies if he played for Barcelona, went toe-to-toe with countryman Luis Suarez. In the sixth minute he read a move brilliantly, stepping into a challenge to stop Barcelona's flowing attack. Godin grimaced as his ankle rolled but on he fought intercepting another pass soon after by extending his legs on the volley to stop Suarez getting in behind.
Barcelona jabbed away but got nowhere early. Dani Alves glided into space down the right but Koke brushed him aside and, anticipating the press, started a move that showed how efficient Atletico are in transition. The ball found its way calmly to Gabi who then found Juanfran and eight passes later they had played their way through Barcelona to start another attack.
Midway through the first half it was an absorbing contest. Simeone's team had only conceded in three of their 11 away matches and now it was down to the greatest side in football to try and break them down.
On 23 minutes Suarez, with his back 40 yards from goal, demanded the ball and Godin went with him, mistiming his challenge slightly and clipping his shin. A minute later Ivan Rakitic danced around Gabi and was fouled. Two members of Atletico's spine were subsequently booked and their reactions showed how unhappy they were at the referee's standard for a yellow card.
Barcelona sensed vulnerability and like all great teams were able to turn their best spell of the match into a goal when Messi sprinted into space and latched on to a pass by left back Jordi Alba. Eight minutes later they were ahead, Dani Alves sending a ball through to Suarez to run on to. There are no strikers better than the Uruguayan at anticipating the pass by running along the line of the defence and sprinting beyond them the moment the ball is sent through. Suarez's concentration on the ball in these moments is impeccable, watching it roll to the perfect spot before connecting and not allowing any contact from the defender to affect him.
Atletico had played a nearly perfect 40 minutes in a hostile environment but were still losing. It was a time where collective calmness was needed to get to the interval but Juanfran kicked Neymar and was booked and then Felipe Luis lost his mind and was rightfully sent off for a high boot on Messi.
The contest appeared over but still Simeone's men kept swinging away. Suarez had his goal but it was Uruguayans Godin and Jose Gimenez, arguably the best centre-back partnership in the sport, that continued to shine against one of the finest attacking trios the game has ever seen.
In the end Suarez would win the battle for good. Godin's lunge on his countryman ended his day prematurely, and at 11 vs 9, Atletico's chances with it.
Barcelona were far from their best but their reaction at the final whistle told the story. This victory was worth much more than the usual three points they claim regularly on weekends and it was a pleasure to see them pushed domestically away from the hyperbole of an El Clasico. Atletico were not intimidated by the champions but may pay a steep price for the display. Suspensions and key injuries could prove costly in the upcoming weeks but - the madness from Felipe Luis aside, - they leave Barcelona with respect having stuck to their identity. They have players and a coach who could soon be tempted by bigger contracts elsewhere but for now they still remain a real threat to the super powers of the sport playing a different style that still deserve its plaudits. The game doesn't need everyone to copy Barcelona and consistently this season Atletico, who are genuine contenders for the Champions League, have shown they can threaten the elite. La Liga, including Barcelona, and the rest of the footballing world should be thankful for that.
Atletico faces PSV Eindhoven when action from the Champions League resumes in February. The game can be seen live on TSN2 on February 24 at 2pm et/11am pt.