Craig's List: Defenceman Dahlin leads draft class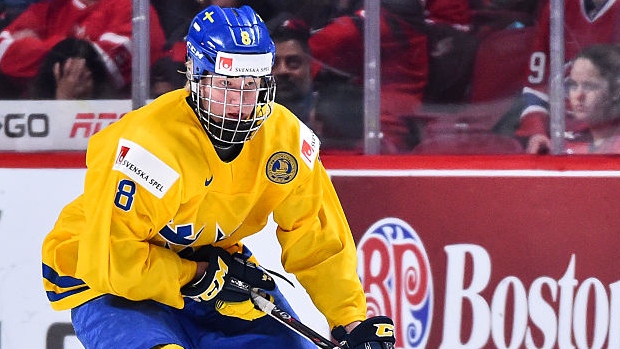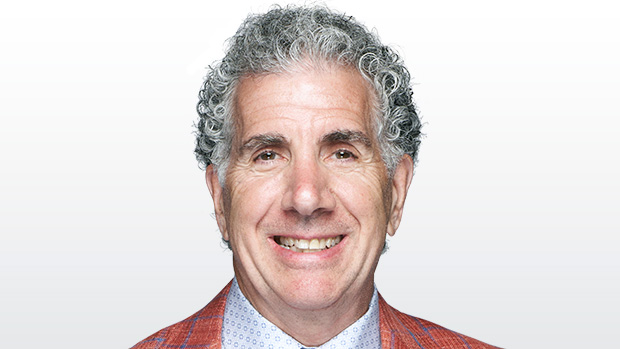 Frolunda HC defenceman Rasmus Dahlin leads a prospect group heavy on impressive Swedish talent in the first edition Craig's List ahead of the 2018 NHL Draft.
A Swede hasn't gone first overall since the Quebec Nordiques selected Mats Sundin with the top pick in 1989, but that streak is in real danger this year. This edition of the list has 11 Swedish players among the 62 prospects with very good NHL potential.
Dahlin, who represented Sweden in last year's World Juniors at the age of 16, is a skilled 6-foot-2, 181-pound blueliner with a game that reminds me of Tampa Bay Lightning star Victor Hedman. Fellow Swedish defenceman Adam Boqvist, who plays for Brynas IF, is second on my list with a slick game patterned after Ottawa Senators captain Erik Karlsson.
Russian right wing Andrei Svechnikov, the first pick in of the 2017 Canadian Hockey League Import Draft, is third on my rankings. Now with the Barrie Colts of the Ontario Hockey League, the dynamic Svechnikov had 29 goals and 29 assists in 48 games for the Muskegon Lumberjacks of the United States Hockey League last season.
Brady Tkachuk, the son of former NHLer Keith and younger brother of current Calgary Flames forward Matthew, sits fourth. The 6-foot-2, 194-pound left wing will take his physical game to the NCAA this season when he suits up for the Boston University Terriers.
Rounding out my top five is Finnish centre Rasmus Kupari, who split last season between Karpat's under-18 and under-20 teams. He also represented Finland at both the under-17 and under-18 level.
There hasn't been a draft without a Canadian-born player selected in the top five picks since 1999, but the first Canuck on my list is Halifax Mooseheads defenceman Jared McIsaac at No. 6. The 6-foot-1, 195-pound Truro native is a skilled two-way player.
The rest of the top 10 is rounded out by University of Michigan defenceman Quinn Hughes, Sault Ste. Marie Greyhounds forward Barrett Hayton, Saint John Sea Dogs centre Joe Veleno and Mooseheads left wing Filip Zadina.
Here is TSN Hockey's Top 62, along with their statistics from last season:
1. Rasmus Dahlin, D, Frolunda (SHL)
HT: 6-2 WT: 181 S: L
GP: 26 G: 1 P: 3 +/-: 4
2. Adam Boqvist, D, Byrnas (SWE-J20)
HT: 5-10 3/4 WT: 168 S: R
GP: 20 G: 4 P: 16 +/-: -1
3. Andrei Svechnikov, RW, Barrie (OHL)
HT: 6-1 1/2 WT: 188 S: L
GP: 48 G: 29 P: 58 +/-: 29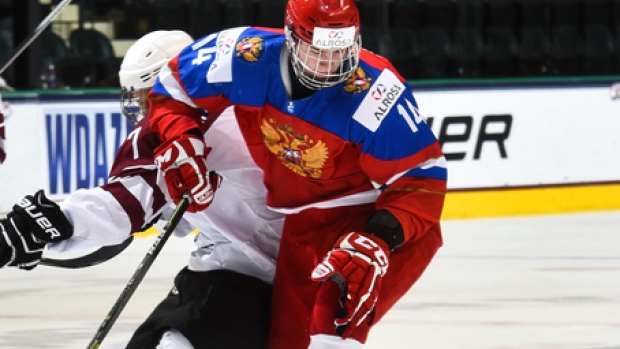 4. Brady Tkachuk, LW, Boston U (NCAA)
HT: 6-2 WT: 194 S: L
GP: 61 G: 25 P: 54 +/-: 10
5. Rasmus Kupari, C, Karpat (SM Liiga)
HT: 6-1 1/4 WT: 183 S: R
GP: 22 G: 4 P: 14 +/-: 2
6. Jared McIsaac, D, Halifax (QMJHL)
HT: 6-1 WT: 195 S: L
GP: 59 G: 4 P: 32 +/-: 7
7. Quinn Hughes, D, Michigan (NCAA)
HT: 5-9 WT: 167 S: L
GP: 65 G: 10 P: 53 +/-: 10
8. Barrett Hayton, C, S.S. Marie (OHL)
HT: 6-1 WT: 186 S: L
GP: 63 G: 9 P: 27 +/-: 2
9. Joe Veleno, C, Saint John (QMJHL)
HT: 6-1 WT: 195 S: L
GP: 45 G: 13 P: 40 +/-: 8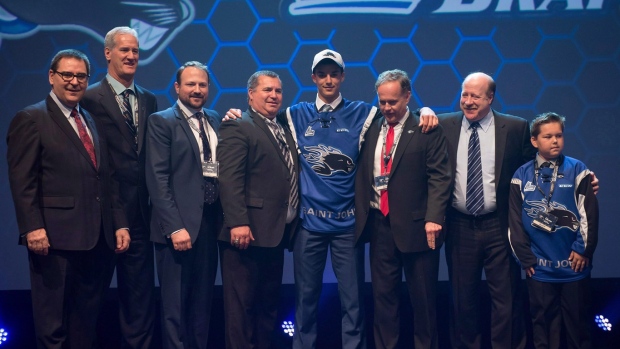 10. Filip Zadina, RW, Halifax (QMJHL)
HT: 6-0 WT: 198 S: L
GP: 20 G: 9 P: 18 +/-: 2
11. Jack McBain, C, Toronto (OJHL)
HT: 6-3 1/4 WT: 196 S: L
GP: 42 G: 13 P: 41 +/-: N/A
12. Joel Farabee, LW, USA NTDP (USHL)
HT: 5-11 WT: 152 S: L
GP: 64 G: 25 P: 49 +/-: 8
13. Isac Lundestrom, C/LW, Lulea (SHL)
HT: 5-11 1/4 WT: 178 S: L
GP: 45 G: 3 P: 6 +/-: -5
14. Jacob Olafsson, C, Timra (SWE Als)
HT: 6-2 WT: 185 S: L
GP: 33 G: 4 P: 16 +/-: 7
15. Benoit-Olivier Groulx, C, Halifax (QMJHL)
HT: 6-0 3/4 WT: 192 S: L
GP: 62 G: 17 P: 31 +/-: -18
16. Oliver Wahlstrom, C, USA NTDP (USHL)
HT: 6-0 3/4 WT: 195 S: R
GP: 63 G: 24 P: 40 +/-: 2
17. Ryan McLeod, C/LW, Mississauga (OHL)
HT: 6-2 WT: 190 S: L
GP: 68 G: 9 P: 42 +/-: 12
18. Ryan Merkley, D, Guelph (OHL)
HT: 5-11 WT: 170 S: R
GP: 62 G: 12 P: 55 +/-: -41
19. Dmitri Zavgorodny, LW, Rimouski (QMJHL)
HT: 5-9 WT: 161 S: R
GP: 15 G: 5 P: 12 +/-: 3
20. Krystof Hrabik, LW, Liberec (CZE)
HT: 6-3 WT: 209 S: L
GP: 34 G: 3 P: 9 +/-: -2
21. Adam Ginning, D, Linkoping (SWE-J20)
HT: 6-2 3/4 WT: 196 S: L
GP: 29 G: 0 P: 10 +/-: 1
22. Ty Smith, D, Spokane (WHL)
HT: 5-10 1/4 WT: 176 S: L
GP: 66 G: 5 P: 32 +/-: -12
23. Evan Bouchard, D, London (OHL)
HT: 6-1 1/2 WT: 190 S: R
GP: 68 G: 11 P: 44 +/-: 30
24. Jett Woo, D, Moose Jaw (WHL)
HT: 5-11 3/4 WT: 205 S: R
GP: 65 G: 5 P: 22 +/-: 12
25. Bode Wilde, D, USA NTDP (USHL)
HT: 6-2 1/2 WT: 197 S: R
GP: 57 G: 8 P: 19 +/-: -20
26. Nando Eggenberger, LW/RW, Davos (NLA)
HT: 6-2 WT: 185 S: L
GP: 28 G: 4 P: 5 +/-: 3
27. Jesperi Kotkaniemi, C, Pori (SM Liiga)
HT: 6-1 1/2 WT: 188 S: L
GP: 17 G: 9 P: 15 +/-: 6
28. Luka Burzan, C, Moose Jaw (WHL)
HT: 5-11 3/4 WT: 185 S: L
GP: 66 G: 14 P: 27 +/-: 9
29. Albin Eriksson, LW, Skelleftea (SWE-J20)
HT: 6-4 1/4 WT: 207 S: R
GP: 32 G: 9 P: 15 +/-: -3
30. Xavier Bouchard, D, Baie Comeau (QMJHL)
HT: 6-3 1/4 WT: 191 S: R
GP: 63 G: 4 P: 34 +/-: -4
31. Akil Thomas, RW, Niagara (OHL)
HT: 5-11 WT: 169 S: R
GP: 61 G: 21 P: 48 +/-: -23
32. Alexander Khovanov, C, Moncton (QMJHL)
HT: 5-11 WT: 187 S: L
GP: 29 G: 8 P: 22 +/-: 7
33. Rasmus Sandin, D, Rogle (SWE-J20)
HT: 5-10 3/4 WT: 183 S: L
GP: 38 G: 3 P: 19 +/-: -3
34. Noah Dobson, D, Acadie-Bathurst (QMJHL)
HT: 6-2 1/2 WT: 178 S: R
GP: 63 G: 7 P: 26 +/-: 34
35. Mattias Samuelsson, D, USA NTDP (USHL)
HT: 6-3 1/4 WT: 209 S: L
GP: 47 G: 6 P: 16 +/-: 4
36. Allan McShane, C, Oshawa (OHL)
HT: 5-10 1/2 WT: 190 S: L
GP: 62 G: 17 P: 44 +/-: 9
37. Jesse Ylonen, RW, Espoo (FIN)
HT: 5-11 3/4 WT: 160 S: R
GP: 37 G: 15 P: 31 +/-: 3
38. Calen Addison, D, Lethbridge (WHL)
HT: 5-9 3/4 WT: 179 S: R
GP: 63 G: 9 P: 33 +/-: 6
39. Jakub Lauko, LW, Chomutov (CZE)
HT: 6-0 WT: 169 S: L
GP: 28 G: 2 P: 2 +/-: 1
40. Lukas Wernblom, LW, Modo (SHL)
HT: 5-9 WT: 154 S: L
GP: 33 G: 6 P: 18 +/-: Even
41. Filip Johansson, D, Leksands (SWE-J20)
HT: 6-0 1/2 WT: 174 S: R
GP: 36 G: 4 P: 8 +/-: 10
42. Olivier Rodrigue, G, Drummondville (QMJHL)
HT: 6-0 1/4 WT: 155 C: L
GP: 41 GAA: 3.60 SV%: .878 W-L-OT: 14-20-5
43. Lukas Dostal, G, Brno (CZE Jr)
HT: 6-0 3/4 WT: 158 C: L
GP: 39 GAA: 2.53 SV%: .925 W-L-OT: 26-13-0
44. Philipp Kurashev, RW, Quebec (QMJHL)
HT: 5-11 1/2 WT: 181 S: L
GP: 65 G: 21 P: 54 +/-: -8
45. Serron Noel, RW, Oshawa (OHL)
HT: 6-4 WT: 200 S: R
GP: 63 G: 8 P: 21 +/-: -3
46. Grigori Denisenko, LW, Yaroslavl (MHL)
HT: 5-11 WT: 163 S: R
GP: 28 G: 9 P: 22 +/-: 16
47. David Gustavsson, C, Jonkoping (SWE-J20)
HT: 5-11 1/2 WT: 196 S: L
GP: 39 G: 7 P: 15 +/-: 6
48. Curtis Hall, C, Youngstown (USHL)
HT: 6-2 WT: 194 S: R
GP: 59 G: 7 P: 21 +/-: 7
49. Gavin Hain, C, USA NTDP (USHL)
HT: 5-11 1/4 WT: 190 S: L
GP: 30 G: 31 P: 58 +/-: 4
50. Alexander Alexeyev, D, Red Deer (WHL)
HT: 6-3 1/2 WT: 184 S: L
GP: 41 G: 4 P: 21 +/-: 7
51. Anderson MacDonald, LW, Moncton (USHL)
HT: 6-1 1/2 WT: 205 S: L
GP: 50 G: 29 P: 41 +/-: -19
52. Oskar Back, C, Farjestads (SWE-J20)
HT: 6-2 1/4 WT: 192 S: L
GP: 25 G: 3 P: 11 +/-: 2
53. Alexis Gravel, G, Halifax (QMJHL)
HT: 6-2 1/2 WT: 226 C: R
GP: 50 GAA: 3.36 SV%: .894 W-L-OT: 17-24-3
54. Giovanni Vallati, D, Kitchener (OHL)
HT: 6-1 WT: 176 S: L
GP: 59 G: 5 P: 21 +/-: 8
55. Carter Robertson, D, Ottawa (OHL)
HT: 6-2 WT: 178 S: L
GP: 44 G: 1 P: 9 +/-: -6
56. Jonatan Berggren, LW, Skelleftea (SWE-J20)
HT: 5-10 WT: 181 S: L
GP: 29 G: 6 P: 12 +/-: -5
57. Blake McLaughlin, LW, Grand Rapids (USHS)
HT: 5-11 WT: 156 S: L
GP: 31 G: 22 P: 60 +/-: 4
58. Kevin Bahl, D, Ottawa (OHL)
HT: 6-5 3/4 WT: 225 S: L
GP: 57 G: 1 P: 4 +/-: -14
59. Jake Wise, C, USA NTDP (USHL)
HT: 5-9 3/4 WT: 186 S: L
GP: 57 G: 9 P: 29 +/-: -20
60. Jake Pivonka, C, USA NTDP (USHL)
HT: 5-11 1/4 WT: 192 S: L
GP: 57 G: 11 P: 24 +/-: -3
61. K'Andre Miller, D, USA NTDP (USHL)
HT: 6-3 1/2 WT: 194 S: L
GP: 55 G: 3 P: 18 +/-: -21
62. Owen Lalonde, D, Guelph (OHL)
HT: 6-0 WT: 178 S: R
GP: 64 G: 2 P: 12 +/-: -30