Dreger Report: Alfredsson's comeback bid about to end
As TSN Hockey Insider Darren Dreger writes, veteran NHL winger Daniel Alfredsson has decided not to play this season and while the Red Wings have been informed he's likely done, they have not heard directly from Alfredsson.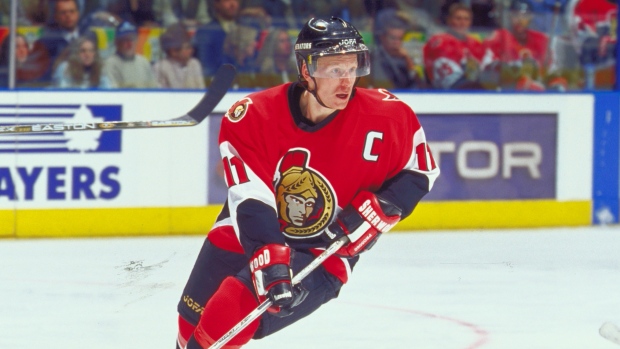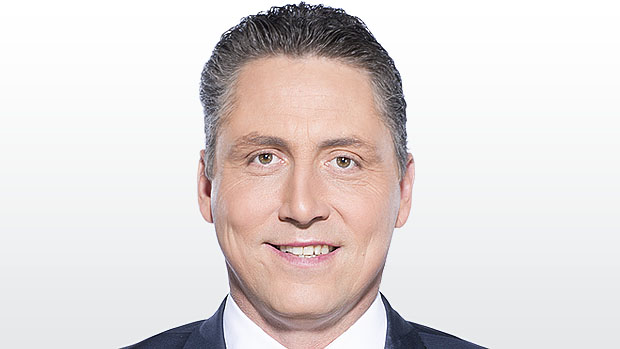 Three weeks shy of his 42nd birthday, Daniel Alfredsson's comeback bid is about to end.
Sources tell The Dreger Report that Alfredsson has decided not to play this season and while the Red Wings have been informed he is likely done, they have not heard directly from Alfredsson.
Alfredsson has been plagued by an injured disc in his back over the past few years, a lingering problem that he is able to manage off ice, but is continually aggravated by the wear and tear of game action.
The veteran forward, regarded as one of the NHL's most respected leaders, earned his place among the game's top two-way forwards based on a relentless work ethic combined with a creativity that produced 444 goals and 713 assists for a total of 1,157 points in 1,246 NHL games.
Alfredsson, a sixth-round pick of the Ottawa Senators, spent 17 seasons in Ottawa, 14 as captain. He was a community leader, a tireless supporter of local charities and to many the identity of a Senators team that enjoyed many successful seasons, including a trip to the Stanley Cup Final in 2007.
Following a lengthy contract dispute, Alfredsson left the nation's capital in July of 2013 to join the Detroit Red Wings - an emotional decision that leaves some to question how his place in Ottawa Senators history will be recognized and when.
It seems fitting the Senators will play a key role in Alfredsson's announcement, as well as his future in the game.
To salute or not to salute...
Another day, another crisis in Toronto.
Maple Leafs leadership took another hit Thursday night by deciding it was a good idea to abandon the tradition of the stick salute which religiously follows a victory on home ice.
"This was by no means any attack at our fans," captain Dion Phaneuf explained to reporters on Friday, adding it was planned before the game. "It was more about our team and changing up or routine."
And apparently, the non-salute - a decision made by the players - will continue.
The coaching staff wasn't aware of the change, nor was management, so the senseless nature of this ill-timed snub was conceived in the Leafs' dressing room and supported by a leadership group whose kevlar is paper-thin after a week's worth of taking bullets over poor play and bad manners (Phil Kessel).
Timing is everything. But this is nothing more than a mistake - a blunder that has fueled those who continue to challenge Phaneuf's captaincy.
But before any felt is ripped from his sweater - and Phaneuf's been framed for all things wrong with the Leafs this season, let's revisit a few things:
1) Phaneuf is the same player who Ron Wilson - one week after the Leafs acquired the defenceman - named him the captain after telling Leafs brass at the time of the trade it would be wrong to bring in a new player and hand him the C.
2) Phaneuf is the same player who got in trouble during his days in Calgary for challenging his teammates, including then-Flames captain Jarome Iginla.
3) Phaneuf is vocal. He can lash out - seemingly without a filter - and has been known to go after coaches and general managers if he feels it's in the best interests of the team. He's hard on those around him and he's most definitely hard on himself, allowing outside criticism to seep into his world. But know this: As bad as he's been on some nights and as handcuffed as some believe Toronto is by his multi-year contract and $7 million cap hit, there is a trade market for him that's at least 10 teams deep (Calgary included).
As for the symbolism of the salute - let's blame Marek Malik. Based on the little research I've done on this matter, it appears New York Rangers defenceman Darius Kasparaitis introduced the nod to the fans following Malik's jaw dropping shootout goal in 2005 against the Washington Capitals.
Many of the Rangers weren't initially sold on the salute - they thought it was too European - but they quickly bought in and the rest of the National Hockey League eventually caught on.
Bye, Bye, Backyard Rink
For those who have been asking, there will be no backyard rink build for the Dregers this winter. But if all goes according to plan in the New Year, I may remedy my withdrawal symptoms with an old school approach.
We've sold our house and the refrigeration unit that helped me get the jump on the season - opting for bigger and better. But because of timing, I won't have access to the new property in time to get everything set up. However, the silver-lining comes in the form of a 40 x 60 pond that will serve nicely with Mother Nature doing the majority of the work.
I will send update pictures following the move, while dreaming up a plan for the 2015-16 backyard build.
Have a great weekend and look forward to another edition of Insider Trading, Tuesday on SportsCentre and TSN.ca.