Dreger Report: Carlyle relishes an NHL return
With the milestone of 1,000 NHL games coached in front of him, the veteran bench boss says he isn't ready to drift off into the sunset.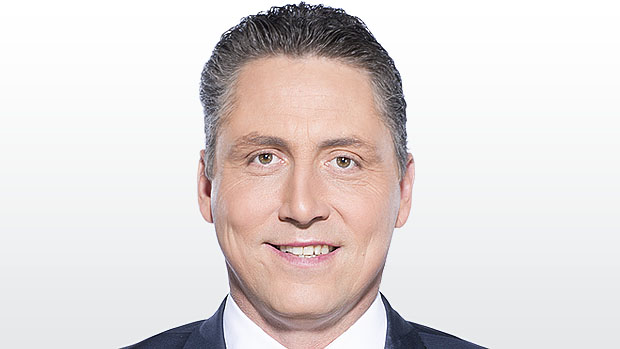 John Tortorella's return to an NHL bench filled note pads and provided great content for talk radio this week. The focus quickly shifted to the bombastic history Torts has, rather than the drastic move the Blue Jackets made, firing Todd Richards just seven games into the season.
Columbus needed a new voice. They get that in Tortorella, along with the edge, passion and stubbornness of a veteran coach whose career has risen from the ashes.
In the meantime, another coaching vet is eager to get back on the bench. Randy Carlyle says his appetite for coaching is as strong as ever, provided the job is an NHL head coaching job. Carlyle was recently contacted by a KHL club, but he respectfully declined to keep his North American options open.
While somewhat surprised by the swift firing of Richards in Columbus, Carlyle, who was fired last January by the Toronto Maple Leafs, says it comes with the territory.
"It's sad to see a guy like Todd Richards go, but it comes with being a coach," he explained. "If you can't deal with it, you shouldn't be involved. There is always two sides to every story...some things he [Richards] might do differently, things the team would do differently, but when you start 0-7, what else do you do?"
Carlyle isn't sitting around waiting for the phone to ring. He's busy, currently packing up his cottage and tying off loose ends to head south where he will spend the winter in California. Yes, there will be time to golf and fish, but he stays tuned in to the hockey world by attending Anaheim Ducks home games, as well taking in as many AHL games in San Diego (Ducks) and Ontario (Kings) as possible.
"I pay attention and I watch a lot of games," Carlyle told the Dreger Report. "You have to stay current and be willing to learn new things and steal a few ideas along the way.
"It's all part of evolving as a coach."
He says the most noticeable change is the number of young players playing in the league and adds he will definitely adjust his approach in his next coaching job to factor in the influence of youth.
"You have to understand there are things that you could have been hard and fast on 10 years ago that you can't be as hard and fast on now," he said. "You have to be somewhat of a chameleon and be fully capable of changing with the group."
Carlyle says he will do that.
Under contract with the Maple Leafs for the remainder of the season, you can hear the hunger in his voice. The 59-year-old intends on being visible and staying as up to speed on the game as he can. Carlyle wants no part of, as he puts it, "drifting into the sunset."
Not one for personal accomplishments, there is one professional achievement the former Norris Trophy winner has his eye on.
"My goal is to coach 1,000 games because I played over 1,000 games. That milestone would mean something to me personally," Carlyle concluded.
Carlyle played 1,055 NHL games and has coached 704 games to date between Anaheim and Toronto.
There's work to be done, and he is eager to get to it.
After a 5-1 loss to the Nashville Predators, maybe the idea of Carlyle returning for a second tour of duty with the Ducks, floated recently by my colleague Gary Lawless, isn't that far-fetched.
Execs angry over NHL's compensation policy
Much has been said and written about the NHL's compensation policy since we learned the Vancouver Canucks will receive a second-round draft pick from the Columbus Blue Jackets to offset the hiring of John Tortorella. The general managers responsible for the introduction of the rule say it was never intended, or even discussed, to cover those fired with term remaining on their contract.
Those really hostile over this policy suggest commissioner Gary Bettman is not a fan of it and wants it gone. So, rather than enforce the rule NHL general managers originally put in place, sources say the league has applied a blanket approach to include all who move, regardless of their current employment status.
By doing this, it's believed enough negative attention will be generated to ultimately spike the policy in the new year.
Reckless Rinaldo
The NHL's Department of Player Safety recently spent time with Bruins forward Zac Rinaldo, watching video and studying some of the things you can and cannot do in the league. Unfortunately for both, Rinaldo was again the subject of a thorough investigation after receiving a major penalty for charging and a game misconduct for his hit this week on Philadelphia's Sean Couturier.
Rinaldo, who was suspended eight games last January for taking out Pittsburgh's Kris Letang, has history, hence the visit to Boston to further help keep him on the right track.
The NHL opted not to suspend the Bruins enforcer for the hit on Couturier, but Rinaldo came as close to receiving a large suspension as you can get. Couturier's head was the initial point of contact, but not the main point of contact. He didn't pick Couturier's head, but rather hit him flush while the Flyers forward was bent over.
The hit was close to being late, but wasn't late and the Department of Player Safety's biggest concern was whether or not the hit was a charge. While it appears Rinaldo's skates leave the ice, it isn't clear that they are. Nor does it look like he launches up and into Couturier's head.
In the end, after considerable deliberation, the league ruled to let the penalty stand without applying supplemental discipline. Although dangerous and a potentially reckless hit, this type of play happens a number of times over the course of the season.
A memorable night for Neil
Congratulations to Chris Neil who played his 900th career game on Thursday and recorded the fourth Gordie Howe hat trick of his career with a goal, assist and fight.
Count former teammate Wade Redden among those with high praise for Neil, who remains a very impactful part of the Ottawa Senators.
"He's always been a high energy guy; always front of the line for every drill in practice or during a workout. He's also one of the toughest guys I've played with and is always quick to jump in and help a teammate," said Redden.
He also jokingly added Neil has a couple of unique physical attributes that may have helped him along the way.
"All the fights he's had and he's only needed stitches a few times. Hard head and leather face, I guess," chuckled Redden.
Prior to the Senators game against the New Jersey Devils, Neil was asked about a recent exchange he had with Penguins forward Bobby Farnham. Farnham fought Sens defenceman Mark Borowiecki, but not before having a quick chat with Neil. Neil, who is 36 - 10 years older than Farnham - dismissed an invitation to fight with a polite, yet cutting response: "I don't want you on my fight card."
Enough said, especially for a character guy like Neil who has 466 major penalties on record and is recognized for playing the game hard, but honestly.
Until next week, look forward to another edition of Insider Trading, Tuesday on SportsCentre and TSN.ca.