Five Thoughts: Canada at FIBA Americas
TSN basketball analyst Jack Armstrong drops by with five thoughts on Canada's men's basketball team as it prepares for the FIBA Americas Olympic qualifying tournament in Mexico City later this month.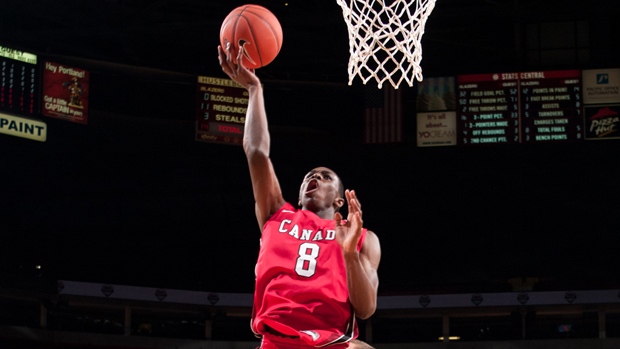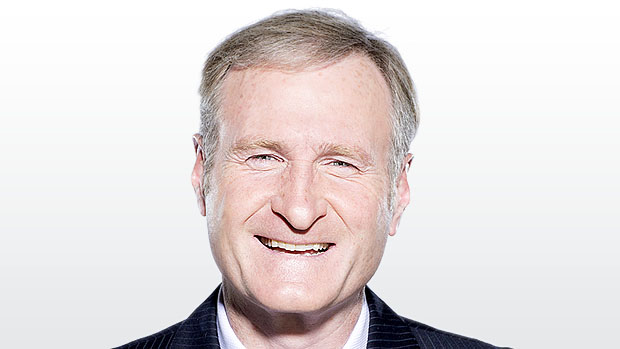 TSN basketball analyst Jack Armstrong drops by with five thoughts on Canada's men's basketball team as it prepares for the FIBA Americas Olympic qualifying tournament in Mexico City later this month.
1. Andrew Wiggins: This is a great opportunity for the NBA Rookie of the Year to experience a new scenario in his career playing in the Olympic qualifying tournament for his country. Needless to say, all eyes will be on him to see how he performs and how much he has improved his game since April. With a rigorous playing schedule with four days in a row of games in a tough Mexico City atmosphere he'll surely be tested on all levels. When you look at young players, so much of their play early in their careers is about the stamina and mental focus. The ability to play at a high level for sustained periods without slippage is critical. His team will need him to be a top notch two-way player both being the explosive offensive weapon that he can be as well as taking on significant defensive challenges on the perimeter. It will be fun to see how he matures under the pressure of high stakes competition.
2. Cory Joseph: The new Toronto Raptor will need to be his usual steady self for the team to be successful. The benefit of playing in the past for Team Canada will be a huge boost for him. The fact that my colleague, Leo Rautins gave opportunities to Joseph, Kelly Olynyk and Tristain Thompson (Tough break he's not playing) in his stint as Team Canada head coach was a progressive and proper move for the long term benefit of the program. That investment will begin to play off here. That 'know-how' is essential when you get in the midst of the tournament and have little-to-no prep time from one game to the next. He's a sound player on both ends and the experience he's had playing the past few years for the San Antonio Spurs has brought him along to a point where he'll be counted on as an influential member of this team. He's got good leadership qualities and you always want that on the court in the crunch time minutes.
3. Andrew Nicholson and Anthony Bennett: Both of these players benefited greatly from the Pan Am Games experience. Both were huge in terms of helping their team earn a silver medal. Both are fighting for their next steps as NBA players and this has to be a huge boost to their confidence. An interesting factor to watch in this tournament will be how their roles evolve, considering the talent and depth of the roster. How both adapt to the fact that the dynamics for this team will be different than the recent Pan Am team will be huge. Both really impressed me with their play and hopefully they can both build off of that success.
4. Expectations and Reality: The fact that Team Canada won Pan Am silver provides no guarantee that the same will happen here and they'll qualify for the Olympics. It's a whole new ball game with different and better rosters on the other end of the court to deal with. The fact of the matter is this is going to be a young and somewhat inexperienced roster. Yes, it's got great potential over the long haul, but it is a long haul. Are they ready now? Only time will tell. When you have a young team in a tournament like this it can't be in any way, shape or form about the individual, it's all about the quality of team play and how quickly roles are established. Egos don't matter one bit. It's never easy with a young team to get 'buy-in' and sacrifice to be the mantras but in order for success to happen that's what you have to have. Maturity and mental toughness within the team concept are paramount.
5. Coach Jay Triano: I've known him for a long time and have watched him coach in both international competition with Team Canada and in the NBA. He's an outstanding offensive coach with great creativity and attention to detail. He communicates well and is a guy players like and respect. He's a good guy to play for who empathizes the positive and will have his team prepared for all the angles. His experience as a player and coach is invaluable. He knows all the in's and out's. It's never easy getting a young group to mesh quickly and that will be his challenge. He did a terrific job laying the proper foundation with the silver in the Pan Ams and now the bar has been set a bit higher which is a good thing. Team Canada is headed in the right direction and leadership is so vital. They have the right leader as their coach and he'll get the proper support he needs from Steve Nash and Rowan Barrett. It's a process and it might not all come together here in the next few weeks. It's so hard to tell at this stage but things are pointing upwards.