Off The Record evolves to new format on SportsCentre and TSN.ca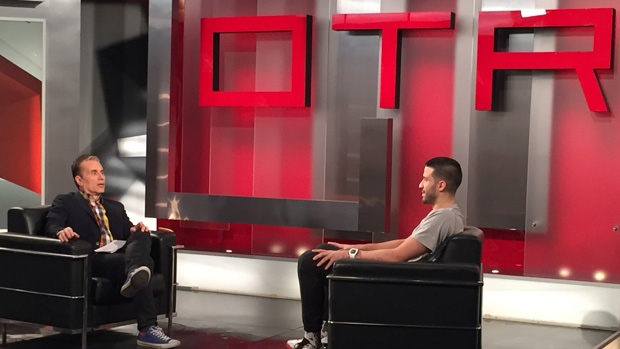 TSN today announced that Off The Record with Michael Landsberg will take on a brand new format beginning in January 2016. Evolving from a 30-minute daily show, host Michael Landsberg will share his unique take on the sports world through new OTR segments on SportsCentre, which will be showcased across TSN.ca and TSN social media platforms.
"After more than 18 seasons I believe the time is right for both me and the show to evolve," said Landsberg. "What I love most in TV is the chance to take risks – to do things that haven't been done. I'm glad to say I will have that chance, as we create a new version of OTR. OTR has been Canadian sports TV's most polarizing show. So, sadly, to all those that think they're free of me, I say: 'I'm not done yet. Makeup please'."

"Michael Landsberg has been a core member of TSN since Day 1 and Off The Record will continue to be a big and valuable part of the TSN brand," said Mark Milliere, Senior-Vice President of Production, TSN. "Fans will now see Michael all over the network: on SPORTSCENTRE, on TSN.ca, and across our social platforms, and we look forward to the latest evolution of the OTR brand."

In addition to hosting the new Off The Record format, Landsberg will continue to focus on his #SickNotWeak campaign, be a key ambassador for Bell Let's Talk, and take on new projects.
Off The Record will continue to deliver its entirely unique and no-holds-barred brand of sports talk television as scheduled through to December 18, 2015, when the series' current format will come to its conclusion.