Rangers, Blues headline TSN's 'Who's Best' NHL Coaches Survey
The NHL All-Star Weekend is in the rear-view mirror and game action resumes Tuesday. Before we drop the puck on the remaining 40-plus per cent of the 2014-15 regular season, TSN Hockey Insider Bob McKenzie takes a moment to reflect on what we've seen so far.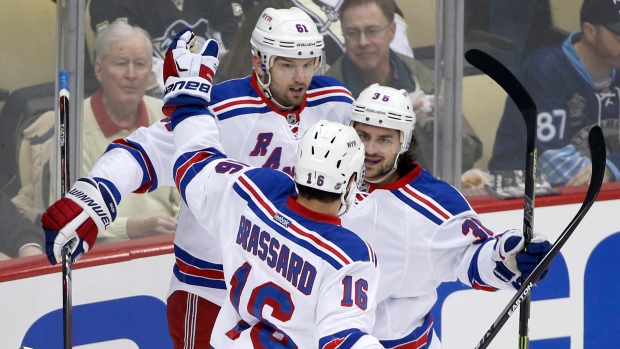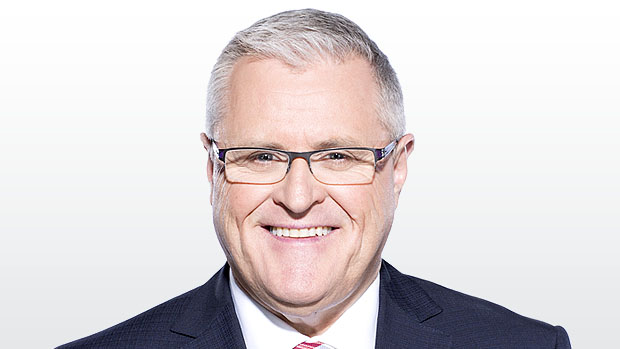 The NHL All-Star Weekend is in the rear-view mirror and game action resumes Tuesday with 11 on tap.
Before we drop the puck on the remaining 40-plus per cent of the 2014-15 regular season - by the way, the trade deadline is five weeks today and the Stanley Cup playoffs start in 11 weeks - let's take one more moment to reflect on what we've seen in the NHL so far.
More precisely, let's have a look at what NHL head coaches think and feel in TSN's Who's Best survey. Just prior to the NHL All-Star break, TSN surveyed 20 NHL head coaches - 10 in the East; 10 in the West - to determine Who's Best in five categories: Best Team; Best Goalie; Best Defenceman; Best Player; and last but not least, Best Coach.
There were four stipulations. One - don't vote for your own players or team. Two - vote for only one person/team per category. Three - vote only for players/teams/coaches in your own conference and four - base your votes on what you've seen on the ice this season.
So without further ado, here are the results of TSN's 2014-15 Who's Best NHL Coaches Survey:
EASTERN CONFERENCE
BEST TEAM: It's only fitting the New York Rangers and New York Islanders play in the first game back after the All-Star break, because those were the top two teams in the East, according to survey results.
The Rangers, who went to the Cup final last season and currently sit third in the Metropolitan Division (behind Pittsburgh and the Islanders and just ahead of Washington) received five votes, compared to four for the Islanders, who sit in first place in the division.
The only other team to get a vote was Pittsburgh.
BEST GOALIE: It wasn't unanimous, but Montreal's Carey Price ran away with it, securing eight of 10 votes. New York Ranger Henrik Lundqvist got the other two.
BEST DEFENCEMAN: Only four blueliners - Ranger Ryan McDonagh, Tampa's Victor Hedman, Pittsburgh's Kris Letang and Montreal's P.K. Subban - received votes.
McDonagh, with four votes, edged Hedman, who had three. Letang had two and Subban one.
BEST COACH: There wasn't a lot of consensus on this one, with seven coaches getting at least one vote. Tampa's Jon Cooper, Florida's Gerard Gallant, Washington's Barry Trotz, Detroit's Mike Babcock and Montreal's Michel Therrien garnered one vote apiece, leaving the Rangers' Alain Vigneault and the Islanders' Jack Capuano to battle it out for the remaining five votes. Capuano got the nod, getting three to Vigneault's two.
BEST PLAYER: It says something about the Eastern Conference that just one player – New York Ranger Rick Nash – got more than one vote. So the Blueshirt winger took the title of Best Player with a grand total of two votes.
Players who got one vote apiece: Pittsburgh's Evgeni Malkin and Sidney Crosby; Philadelphia's Jake Voracek; Tampa's Steven Stamkos and Tyler Johnson; Boston's Patrice Bergeron; Detroit's Pavel Datsyuk; and New York Islander John Tavares.
WESTERN CONFERENCE
Generally speaking, there was more consensus in the West than the East. Here are the results:
BEST TEAM: Anaheim and Nashville sit atop their respective divisions and the Ducks and Predators are one-two in the Western Conference overall standings, so it's not a surprise that they got two votes apiece, the same as the Chicago Blackhawks.
What may surprise some is that the St. Louis Blues picked up the other four votes to emerge as Best Team in the Western Conference.
BEST GOALIE: No contest. Nashville's Pekka Rinne (currently injured) was the unanimous choice, picking up every available vote. Rinne leads the league in wins (29) and has a .931 save percentage.
BEST DEFENCEMAN: Only four blueliners received votes, but Los Angeles King Drew Doughty carried the day with four votes. Incidentally, Doughty also received one vote as Best Player.
The remaining six Best Defenceman votes were split evenly (two each, if you're math challenged) between Nashville's Shea Weber, Calgary's Mark Giordano and St. Louis's Kevin Shattenkirk, who sits one point behind Giordano on the list of the league's top-scoring blueliners.
BEST COACH: Nashville's Peter Laviolette, who has guided the Preds to second overall (behind only Anaheim) in the NHL at the break, was the runaway winner, getting six of 10 votes.
Winnipeg's Paul Maurice, who has the surprising and exciting Jets comfortably in the first wild card spot in the West and seven points ahead of Calgary, received two votes. Calgary's Bob Hartley and St. Louis's Ken Hitchcock got one each.
BEST PLAYER: Unlike the East, the West has a clear-cut winner.
Anaheim's Ryan Getzlaf received eight of 10 votes. The only other vote getters were Kings defenceman Doughty and St. Louis scoring winger Vladimir Tarasenko.
So there you have it, TSN's 2014-15 Who's Best NHL Coaches Survey.
Now, let the (rest of the) games begin.