Shero hasn't ruled out keeping Kovalchuk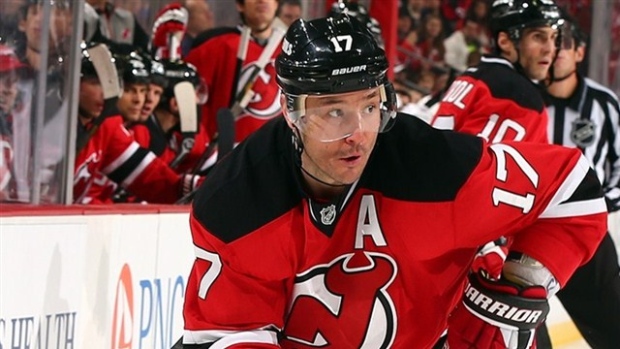 New Jersey Devils general manager Ray Shero said Monday he hasn't closed any doors when it comes to Ilya Kovalchuk, and that includes potentially signing and keeping the Russian winger.
Kovalchuk has declared his intention to return to the National Hockey League after four years in Russia, but in order to return he must sign with the Devils, who own his rights. Kovalchuk could, technically, sign with any team but all other 30 teams would have to sign off on it – a situation Shero doesn't expect to see play out.
"It's simpler, I think, than it sounds," Shero told TSN Hockey Insider Pierre LeBrun. "He signed his voluntary retirement papers when he left the Devils a few years ago… Kovalchuk, we've all seen him play many times, is certainly a tremendous player and one of the better forwards to play in the league the last 10 years for sure and he's only 34 and (Jaromir) Jagr is still playing and (he's) got like 11 years on him and doing pretty well.
"I think our understanding with the league and (Kovalchuk's agent) Jay Grossman is that he can sign right now with any team but the other 30 teams would have to sign off on that and as we all know, it's a pretty competitive league, (so that) probably won't happen. It's not a situation where they need our permission to talk to teams, he's free to talk to whoever he wants and to that extent, they're the ones driving the bus."
Shero said, for now, he's standing back and allowing two-time 50-goal scorer to conduct his own negotiations and once he finds a deal, the Devils will step into the process.
"For me, I'm not making phone calls because they're going to pick where they think they want to play, or maybe a few different spots depending," Shero said. "Then, if that's come my way then I'll have a decision to make and I'll ask the same question too, 'would you consider playing for the Devils?' I haven't ruled out anything but they've got to do the due diligence and find out where they want to play, the team that might make the most sense both financially and otherwise with his family. Then, compare that with the Devils and then, at the end of the day, he can't sign a contract until July 1 or after, so there's some time there. "
"At least for this year, if he's not going to play for the Devils then we certainly have got to be comfortable as a franchise that if we do move him on to another team, that it's beneficial not only for him, but for us. Hopefully, in a great situation, it'd be a win-win. Hopefully that will be a good thing for everybody."
Shero said the price for Kovalchuk will change depending on the team he wants to be traded to. For example, a top-end team would own a low draft pick and therefore Shero said he'd likely rather get a player back in the trade.
Should Kovalchuk return to the KHL for the 2017-18 season, he'd be free to sign with any team next summer as a 35-year-old.
He scored 32 goals and posted 78 points in 60 games with St. Petersburg SKA last season.