Kovalchuk wants to return, Devils open to sign and trade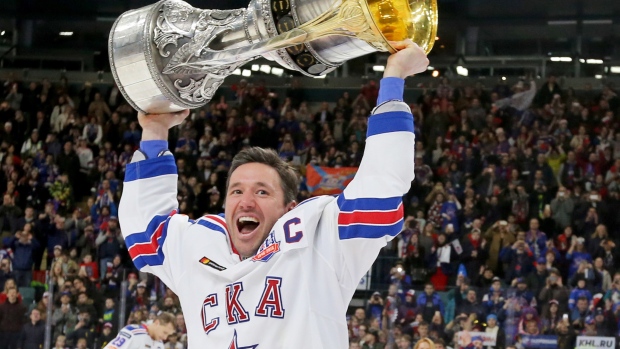 The Ilya Kovalchuk sweepstakes are on.
TSN Hockey Insider Pierre LeBrun reports Kovalchuk definitely wants to return to the NHL next season, and the New Jersey Devils are willing to facilitate a trade to make it happen.
Devils GM Ray Shero told LeBrun Kovalchuk's agent Jay Grossman confirmed his client wants to return to the NHL next season, and that he has given Grossman permission to talk to other teams.
Because Kovalchuk is on the league's voluntary retirement list, he remains the Devils' property and can't be moved until he signs a new deal with New Jersey. Shero said the Devils would be open to a sign and trade, but that any potential deal would have to make sense for New Jersey.
Kovalchuk can't officially sign a new NHL deal until July 1, so there is still time for this to play out. However, due to that date, Kovalchuk cannot be traded for any 2017 draft picks, nor is he at play in the Vegas Golden Knights expansion draft, which will take place along with the entry draft in June.
TSN Hockey Insider Bob McKenzie added that Kovalchuk is exempt from any consideration for the upcoming expansion draft, and that no 2017 draft picks can be involved in a Kovalchuk trade. As well, if Kovalchuk were to delay his return to the NHL for a year, he would do so as a 35-year-old free agent.
The 34-year-old Kovalchuk has spent the past four seasons in the KHL with St. Petersberg SKA. He finished with 32 goals and 46 assists in 60 games last season, his best in Russia, and has 89 goals and 133 assists in 209 KHL games since leaving the Devils after the 2012-13 season.
Kovalchuk signed a 15-year, $100 million contract with the Devils in 2010-11.
In 816 NHL games, the 2001 first overall pick has 417 goals and 399 assists.