TSN Hockey Mock Draft: Post-Lottery Edition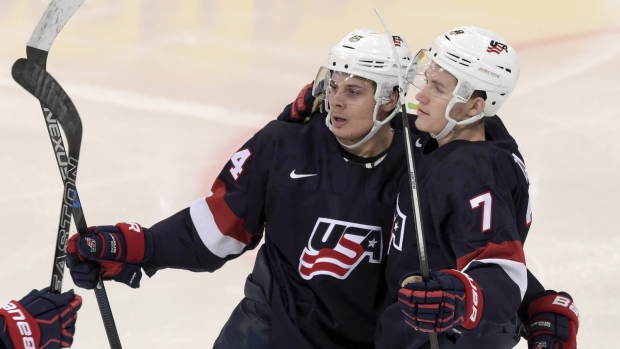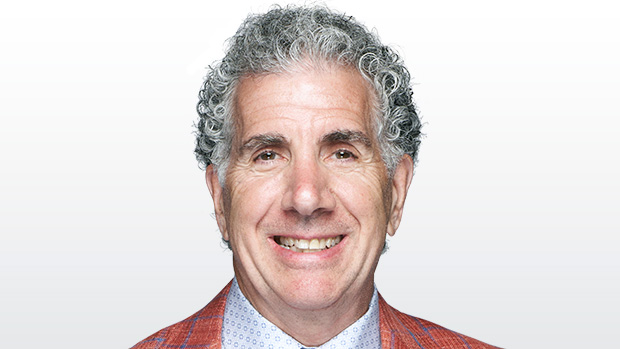 With the NHL Draft Lottery over, check out our first mock draft going into the 2016 NHL Draft in June.
To me, it's set up perfectly for the Toronto Maple Leafs. They had a plan to acquire draft picks and instill a mindset in their group. They wanted to try out some young players.
And now, they have the first overall pick and the prize is Auston Matthews.
This team already has Mitch Marner, Nikita Soshnikov and William Nylander in the fold and Nazem Kadri is a No. 2 centreman. They don't have a No. 1.
Now the Maple Leafs have the opportunity to take a complete, elite No. 1 centre.
To me, that is as much a no-brainer as a no-brainer gets.
TSN's Post-Lottery Mock Draft
| No. | Team | Selection | Pos | G | A | PTS |
| --- | --- | --- | --- | --- | --- | --- |
| 1 | Tor | Auston Matthews | C | 24 | 22 | 46 |
| 2 | Wpg | Patrik Laine | LW | 17 | 16 | 33 |
| 3 | Clb | Jesse Puljujarvi | RW | 13 | 15 | 28 |
| 4 | Edm | Pierre-Luc Dubois | LW | 42 | 57 | 99 |
| 5 | Van | Logan Brown | C | 21 | 53 | 74 |
| 6 | Cgy | Matthew Tkachuk | LW | 30 | 77 | 107 |
| 7 | Ari | Alex Nylander | RW | 28 | 47 | 75 |
| 8 | Buf | Olli Juolevi | D | 9 | 33 | 42 |
| 9 | Mtl | Tyson Jost | C | 42 | 62 | 104 |
| 10 | Col | Mikhail Sergachev | D | 17 | 40 | 57 |
| 11 | NJD | Clayton Keller | C | 13 | 24 | 37 |
| 12 | Ott | Jakob Chychrun | D | 11 | 38 | 49 |
| 13 | Car | Michael McLeod | C | 21 | 40 | 61 |
| 14 | Bos | Charlie McAvoy | D | 3 | 22 | 25 |