TSN Hockey's Top 30 NHL-affiliated prospects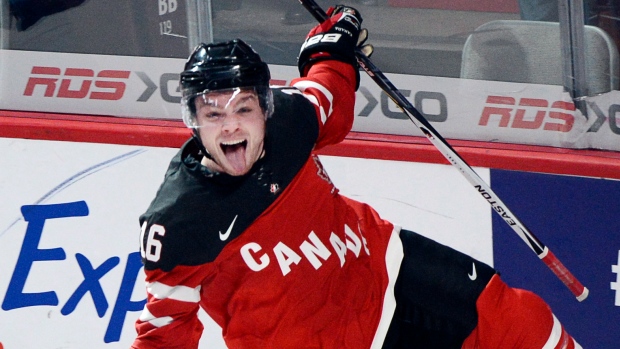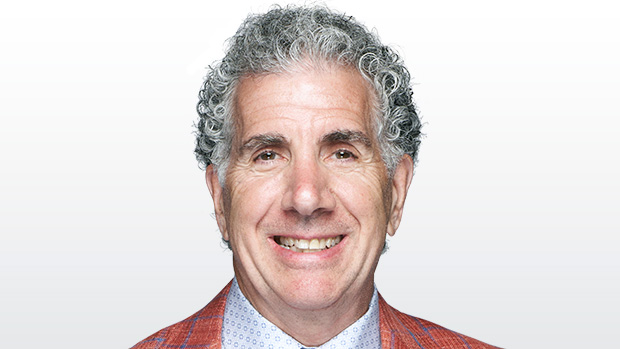 Max Domi did more than earn top forward honours at the World Junior Hockey Championship, he earned the No. 1 ranking on TSN Hockey's list of the top NHL-affiliated prospects.
The Arizona Coyotes' 12th overall pick in 2013 heads a list of the best prospects in the world whose rights are owned by NHL teams. Domi is a highly-skilled player with a burning competitive fire to match. The London Knights' superstar was a huge factor in ending Canada's five-year gold drought.
Two Sams – Reinhart and Bennett - round out the top three NHL-affiliated prospects. Buffalo's Reinhart was also instrumental in Canada's championship after playing 9 games in the NHL prior to being returned to Kootenay of the WHL. His brilliance may be subtle but it is valuable to winning. Calgary's Bennett had shoulder surgery after an injury in Calgary training camp but watching him during a brief NHL pre-season appearance leaves no doubt about his enormous potential.
Tampa Bay's Andrei Vasilevsky is No. 4 and the only goalie listed among the Top 30. No. 5 right winger Nikolaj Ehlers is certain to bring high end skill to Winnipeg and perhaps an excitement similar to what Teemu Selanne brought to the Jets 22 years ago. The Jets have three players in the Top 30, with defenceman Josh Morrissey (No. 9) and centre Nic Petan (No. 17) joining Ehlers. The future is indeed bright for Winnipeg.
Philadelphia is the only other team with three players – all defencemen - in the Top 30. No. 10 Travis Sanheim is a smooth skating blueliner who has all the makings of being a top two defenseman. No. 14 Sam Morin is big, very big and he has skill to along with it. No. 19 Shayne Gostibehere was a 2013-14 Hobey Baker Finalist but had a knee injury early this season in the AHL after debuting for two games with the Flyers.
Other players in the top 30 from Canadian teams are No. 7 centre Leon Draisaitl, who has spent the majority of the season with Edmonton, No. 16 right winger William Nylander (Toronto) and No. 26 right winger Nikita Scherbak (Montreal). Ottawa and Vancouver don't have prospects among the Top 30, but the top three prospects from all seven Canadian teams are listed below.
TOP 30 NHL-AFFILIATED PROSPECTS
| Player | Age | NHL Team | 2014-15 Team | GP | G | A | P |
| --- | --- | --- | --- | --- | --- | --- | --- |
| 1. Max Domi - C | 19 | Arizona | London (OHL) | 29 | 17 | 42 | 59 |
| 2. Sam Reinhart - C | 19 | Buffalo | Kootenay (WHL) | 18 | 9 | 20 | 29 |
| 3. Sam Bennett - C | 18 | Calgary | Kingston (AHL) | - | - | - | - |
| 4. Andrei Vasilevsky - G | 20 | Tampa Bay | Syracuse (AHL) | 19 | 2.25 | .923 | 2 |
| 5. Nikolaj Ehlers - RW | 18 | Winnipeg | Halifax (QMJHL) | 25 | 20 | 33 | 53 |
| 6. Leon Draisaitl - C | 18 | Edmonton | Kelowna (WHL) | 4 | 3 | 3 | 6 |
| 7. Christian Dvorak - C | 19 | Arizona | London (OHL) | 38 | 28 | 44 | 72 |
| 8. Teuvo Teravainen - C | 20 | Chicago | Rockford (AHL) | 33 | 6 | 17 | 23 |
| 9. Josh Morrissey - D | 19 | Winnipeg | Kelowna (WHL) | 27 | 7 | 16 | 23 |
| 10. Travis Sanheim - D | 18 | Philadelphia | Calgary (WHL) | 41 | 10 | 29 | 39 |
| 11. Anthony Mantha - RW | 20 | Detroit | G. Rapids (AHL) | 25 | 6 | 6 | 12 |
| 12. Darnell Nurse - D | 19 | Edmonton | S.S. Marie (OHL) | 22 | 7 | 16 | 23 |
| 13. Michael Dal Colle - LW | 18 | NY Islanders | Oshawa (OHL) | 31 | 25 | 33 | 58 |
| 14. Sam Morin - D | 19 | Philadelphia | Rimouski (QMJHL) | 14 | 3 | 9 | 12 |
| 15. Dylan Larkin - C | 18 | Detroit | Michigan (NCAA) | 17 | 6 | 14 | 20 |
| 16. William Nylander - RW | 18 | Toronto | Toronto (AHL) | 21 | 8 | 12 | 20 |
| 17. Nic Petan - C | 19 | Winnipeg | Portland (WHL) | 27 | 6 | 27 | 33 |
| 18. Julius Honka - D | 19 | Dallas | Texas (AHL) | 32 | 2 | 7 | 9 |
| 19. S. Gostibehere - D | 21 | Philadelphia | L. Valley (AHL) | 5 | 0 | 5 | 5 |
| 20. Oliver Bjorkstrand - C | 19 | Columbus | Portland (WHL) | 32 | 25 | 23 | 48 |
| 21. Adrian Kempe - LW | 18 | Los Angeles | MoDo | 32 | 4 | 11 | 15 |
| 22. Pavel Buchnevich - C | 19 | NY Rangers | Cherepovets (KHL) | 34 | 10 | 11 | 21 |
| 23. Robby Fabbri - C | 18 | St. Louis | Guelph (OHL) | 22 | 18 | 20 | 38 |
| 24. Shea Theodore - D | 19 | Anaheim | Seattle (WHL) | 13 | 5 | 10 | 15 |
| 25. Riley Barber - RW | 20 | Washington | Miami-OH (NCAA) | 22 | 10 | 12 | 22 |
| 26. Nikita Scherbak - RW | 19 | Montreal | Everett (WHL) | 36 | 19 | 34 | 53 |
| 27. Derrick Pouilot - D | 20 | Pittsburgh | W-Barre (AHL) | 23 | 7 | 13 | 20 |
| 28. Kevin Fiala - C | 18 | Nashville | HV 71 (SHL) | 20 | 5 | 9 | 14 |
| 29. Mike Reilly - D | 19 | Columbus | Minnesota (NCAA) | 18 | 4 | 16 | 20 |
| 30. Ivan Barbashev - C | 19 | St. Louis | Moncton (QMJHL) | 32 | 22 | 28 | 50 |
TOP 3 PROSPECTS FROM EACH CANADIAN NHL TEAM
| Player | Age | NHL Team | 2014-15 Team | GP | G | A | P |
| --- | --- | --- | --- | --- | --- | --- | --- |
| 1. Sam Bennett - C | 18 | Calgary | Kingston (OHL) | 18 | 9 | 20 | 29 |
| 2. Emile Poirier - LW/RW | 20 | Calgary | Adirondack (AHL) | 31 | 12 | 12 | 24 |
| 3. Joni Ortio - G | 23 | Calgary | Adirondack (AHL) | 27 | 2.52 | .916 | 3 |
| 1. Leon Draisaitl - C | 19 | Edmonton | Kelowna (WHL) | 38 | 28 | 44 | 72 |
| 2. Darnell Nurse - D | 19 | Edmonton | S.S. Marie (OHL) | 22 | 7 | 16 | 23 |
| 3. Laurent Brossoit - G | 21 | Edmonton | Oklahoma City (AHL) | 20 | 2.43 | .922 | 1 |
| 1. Nikita Scherbak - RW | 19 | Montreal | Everett (WHL) | 36 | 19 | 34 | 53 |
| 2. J. De La Rose - LW | 19 | Montreal | Hamilton (AHL) | 31 | 4 | 2 | 6 |
| 3. Michael McCarron - C/RW | 19 | Montreal | Oshawa (OHL) | 30 | 24 | 21 | 45 |
| 1. Nick Paul - C/LW | 19 | Ottawa | North Bay (OHL) | 29 | 20 | 16 | 36 |
| 2. Fredrik Claesson - D | 22 | Ottawa | Binghamton (AHL) | 36 | 3 | 10 | 13 |
| 3. Matt Puempel - LW | 21 | Ottawa | Binghamton (AHL) | 36 | 9 | 15 | 24 |
| 1. William Nylander - RW | 18 | Toronto | Toronto (AHL) | 21 | 8 | 12 | 20 |
| 2. Connor Brown - RW | 21 | Toronto | Toronto (AHL) | 37 | 9 | 20 | 29 |
| 3. Andreas Johnson - LW | 20 | Toronto | Frolunda (SHL) | 36 | 14 | 6 | 20 |
| 1. Jake Virtanen - RW | 18 | Vancouver | Calgary | 23 | 10 | 15 | 25 |
| 2. Gustav Forsling - D | 18 | Vancouver | Linkoping (SHL) | 30 | 3 | 2 | 5 |
| 3. Thatcher Demko - G | 19 | Vancouver | Bos. College (NCAA) | 18 | 2.04 | .930 | 0 |
| 1. Nikolaj Ehlers - RW | 18 | Winnipeg | Halifax (QMJHL) | 25 | 20 | 33 | 53 |
| 2. Josh Morrissey - D | 19 | Winnipeg | Kelowna (WHL) | 27 | 7 | 16 | 23 |
| 3. Nic Petan - C | 19 | Winnipeg | Portland | 27 | 6 | 27 | 33 |