Police: Phelps charged with DUI in Maryland

Authorities say Olympic swimmer Michael Phelps has been arrested on a DUI charge in Maryland. Transit police say they stopped the 29-year-old Phelps at the Fort McHenry Tunnel in Baltimore around 1:40 a.m. Tuesday. Maryland Transportation Authority Police say Phelps was going 84 mph in a 45-mph zone. Police say officers stopped Phelps just past a toll plaza.

Shulman: Anything can happen in one game

ESPN's Dan Shulman previews the Wild Card series in baseball's American and National Leagues and says that it's time to throw out the regular season records as anything can happen in a one game playoff.

Westhead: NHL, union discuss Champions League games in Europe

How about getting the hockey juices flowing with the Stanley Cup final teams touring Europe for a September series against Europe's top clubs? As TSN's Senior Correspondent Rick Westhead writes, NHL officials and the players' union are looking at teams playing clubs in hockey's new Champions League.

Wings' Holland to meet Babcock soon about new contract

The Detroit Red Wings will be having discussions with Mike Babcock very soon about the possibility of re-signing the Stanley Cup-winning coach. According to TSN Hockey Insider Darren Dreger, Babcock and Red Wings general manager Ken Holland are expected to meet later this week or early next week at the latest, with a contract offer to be presented at that time.

Oilers sign F Tkachev to three-year deal; assign four to minors

The Edmonton Oilers have signed training camp invitee Vladimir Tkachev to a three-year, entry-level contract after a strong showing in which he has three assists in three preseason games. The Oilers also assigned four players to the AHL Oklahoma City Barons on Tuesday, including forwards Travis Ewanyk and Mitchell Moroz and defencemen Jordan Oesterle and Dillon Simpson.
Trending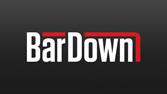 20 Questions with Dave Hoidge
Dave Hodge offers his thoughts on Derek Jeter, the Ryder Cup and much more.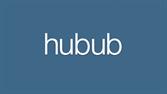 Who goes first: Mac or Jack? Join the discussion
TSN Director of Scouting Craig Button says Connor McDavid and Jack Eichel are 'generational talents' for the 2015 NHL Draft. Who will go No. 1? Discuss it all season long on Hubub.com!