Maple Leafs, Canucks to honour late coach Quinn

The Toronto Maple Leafs will honour the late Pat Quinn by wearing a patch on the right side of their jerseys for their next two games. The Vancouver Canucks will also honour Quinn, who passed away on Sunday at the age of 71, with a video tribute and moment of silence prior to their game tonight against the New Jersey Devils.
Features
Crown Royal Top 50 World Junior Moments

Since 1977, the IIHF World Junior Hockey Championship has delivered many memorable moments and this year, TSN and Crown Royal are counting them down. Watch SportsCentre daily to see where your favourite moment ranks in the Top 50 World Junior Moments.

TSN 2014 CFL Play of the Year

The most spectacular plays from the Canadian Football League's regular season are squaring off on TSN.ca, and you can determine the play that tops them all in the sixth-annual TSN Play of the Year Showdown: Canadian Football Edition. Check in daily for a new match-up as we look for the CFL's ultimate highlight for 2014.
Trending
Hubub: Who will win the Grey Cup?

The final stage is set, with the Hamilton Tiger-Cats and Calgary Stampeders going head-to-head in the 102nd Grey Cup in Vancouver. Who do you like?

Hubub: What's wrong with the Oilers?

The Edmonton Oilers are struggling again. The team is in the basement of the NHL standings with the very realistic possibility of once again getting the first overall pick in the draft. What's wrong with the Oilers?

TSN Hockey: The Quiz on Hubub

Welcome to TSN Hockey on Hubub - home of The Quiz. Get the latest hockey updates and analysis from TSN, TSN.ca and TSN Radio and engage the Hubub community with TSN's debates and poll questions, courtesy of The Quizmaster.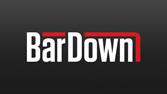 20 Questions with Dave Hodge
Is there any reason for fans of the Toronto Raptors to contain their optimism? Dave Hodge asks that and more in 20 Questions.