Bowman on the unstoppable greatness of Orr
Hockey's greatest coach reflects on Bobby Orr's on-ice exploits ahead of the golden anniversary of the legendary defenceman's first NHL regular-season game.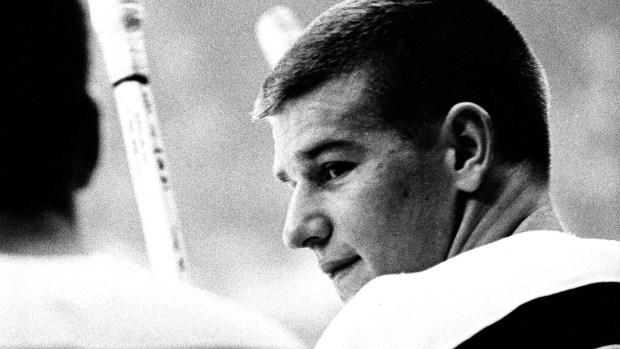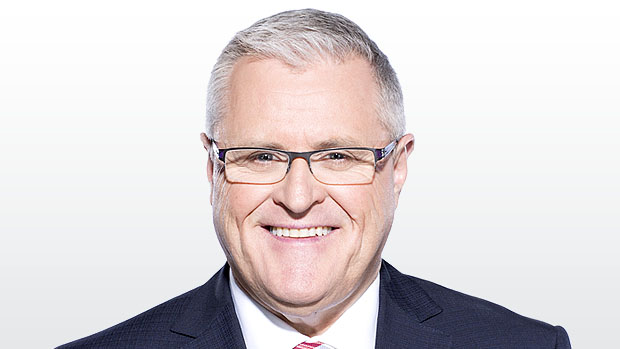 Scotty Bowman first saw Bobby Orr play as a 13-year-old, witnessed Orr's exploits in subsequent years with the Oshawa Generals, and then as an 18-year-old breaking into the NHL with the Boston Bruins.
Through all those viewings — no matter Orr's age, no matter the league or level of competition — Bowman said there were always two things you could count on.
"Bobby was the best player on the ice; he was the fastest player on the ice," Bowman said. "And it wasn't even close."
This week is an occasion to mark Orr's golden anniversary of playing his first NHL regular-season game for the Boston Bruins. He had one assist in a 6-2 win over the Detroit Red Wings on Oct. 19, 1966 and hockey, or at the very least the position of defenceman, has never been quite the same since.
My, how times flies. Just like Orr.
"He would just go, go, go," Bowman said of Orr. "There was no one else who played like him. There was no one who skated like him. It was the acceleration. He would just pick up the puck and skate away from people."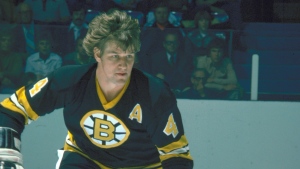 Quite aside from Wednesday being the 50th anniversary of Orr's first regular-season NHL game, Bowman paused this past week to reflect on Orr's acceleration while watching Edmonton Oiler phenom Connor McDavid blaze his way up the ice to start his second NHL season.
McDavid is the first player since Orr, Bowman said, who dominates his peer group with speed the way No. 4 did.
"When McDavid takes off," Bowman said, "no one can keep up. He skates at another level from everyone else. I haven't seen a player that much faster than all the other players since Bobby. It really is something."
McDavid, of course, is represented by the Orr Hockey Group. The 19-year-old has a fresh canvas on which to make his mark in the NHL, but this is a week to look back on the NHL arrival of the original teen phenom from Parry Sound, Ont.
"I was scouting for the Montreal Canadiens and I went to Gananoque to see two top prospects play," Bowman recalled. "I was there with a friend of mine whose background was in football. He didn't know anything about hockey but five minutes in he turned and said to me, 'Never mind those two kids, that No. 2 on the other team is the best player on the ice.' I'll bet Bobby wasn't any bigger than 5-foot-2 then, he was just 13 years old. He just skated too fast for everyone in that game. They couldn't stop him. All the Bruin guys — Weston Adams, Milt Schmidt, Wren Blair — were there, too. That was the first time I ever saw Bobby play."
It certainly wasn't the last.
When Bowman was coaching the Montreal Canadiens and Orr was the linchpin of the Big, Bad Bruins, No. 4 would give fits to the game's greatest-ever coach.
"We were always strategizing [against Orr]," Bowman said. "Our game plan would revolve around him and trying to keep the puck away from him. When we had the puck, we would only bring it up the other side of the ice he was on. If you brought it up his side, his anticipation was so good. He'd jump you and steal the puck. There was no retreat in his game. None."
In the 1970 Stanley Cup final — Boston's first Cup win with Orr in the lineup — Bowman even tried shadowing Orr with ace defensive forward Jimmy Roberts.
"It didn't work," Bowman said. "Stupid strategy, because the Bruins had too many other good players."
Bowman said he won't soon forget what it felt like trying to protect a lead against the Orr and Phil Esposito-led Bruins.
"There would be seven or eight minutes left in the game and what I remember is always looking at the clock and trying to figure out how many shifts of Orr and Esposito we had left to deal with," Bowman said. "Teams only played three lines and four defencemen back then, so those two guys played a lot. Bobby had to be playing 40 minutes some games. I was always looking at the clock. They'd go off and I'd calculate how many more times we'd see them. Orr would carry the puck. He was unstoppable. Esposito was so good, so dangerous and [Orr] would get him the puck. I was always looking at the clock."
Looking at the clock, or the calendar, it's hard to believe the 50 years has gone by this quickly for all of us who grew up watching Bobby.
Orr is not a man who likes people fussing over him.
He will mark the occasion simply by dropping the puck at the Bruins' home opener on Thursday night — 50 years plus a day from when he made his debut — and he'll do it alongside his pal and mentor, 98-year-old Hall of Famer and the oldest living NHLer, Milt Schmidt.
I did, however, have an opportunity today in Boston to sit down with Orr for an extended interview looking back on his NHL debut 50 years ago. The full interview will appear on TSN.ca on Wednesday.
But here's a sneak preview of my interview with Orr, this on the subject of speed as it relates to McDavid, Orr and Bowman's observations:
Your Hall of Fame teammate Johnny Bucyk once said you have "16 levels of fast." So I ask you this: Who would win in a race between you in your prime or Connor McDavid?
"From standstill?" Orr asked.
Yes.
"Connor McDavid," Orr said.

But what if you get to go behind the net?

"I'd give him a run if I had a little start," Orr said, laughing. "But from standstill, this kid is quick and that's quick with the puck, too."
I don't know if you saw what Scotty Bowman said about Connor, but he said relative to the rest of the league, Connor is the fastest skater he's seen since you.
"Thanks, Scotty," Orr said with a grin.