Subpoenas issued for Bettman, Daly and Lamoriello in Peluso lawsuit
High-ranking National Hockey League executives have been subpoenaed to testify in former NHL enforcer Mike Peluso's upcoming workers' compensation trial, TSN Senior Correspondent Rick Westhead reports.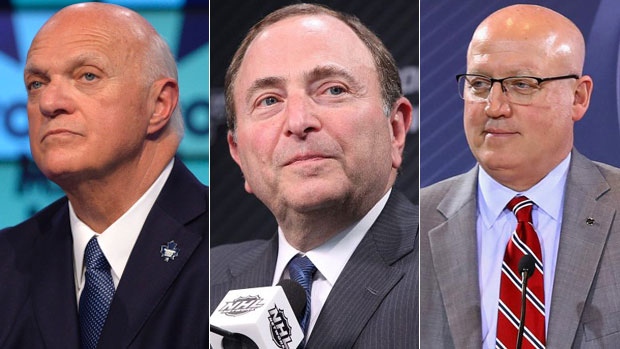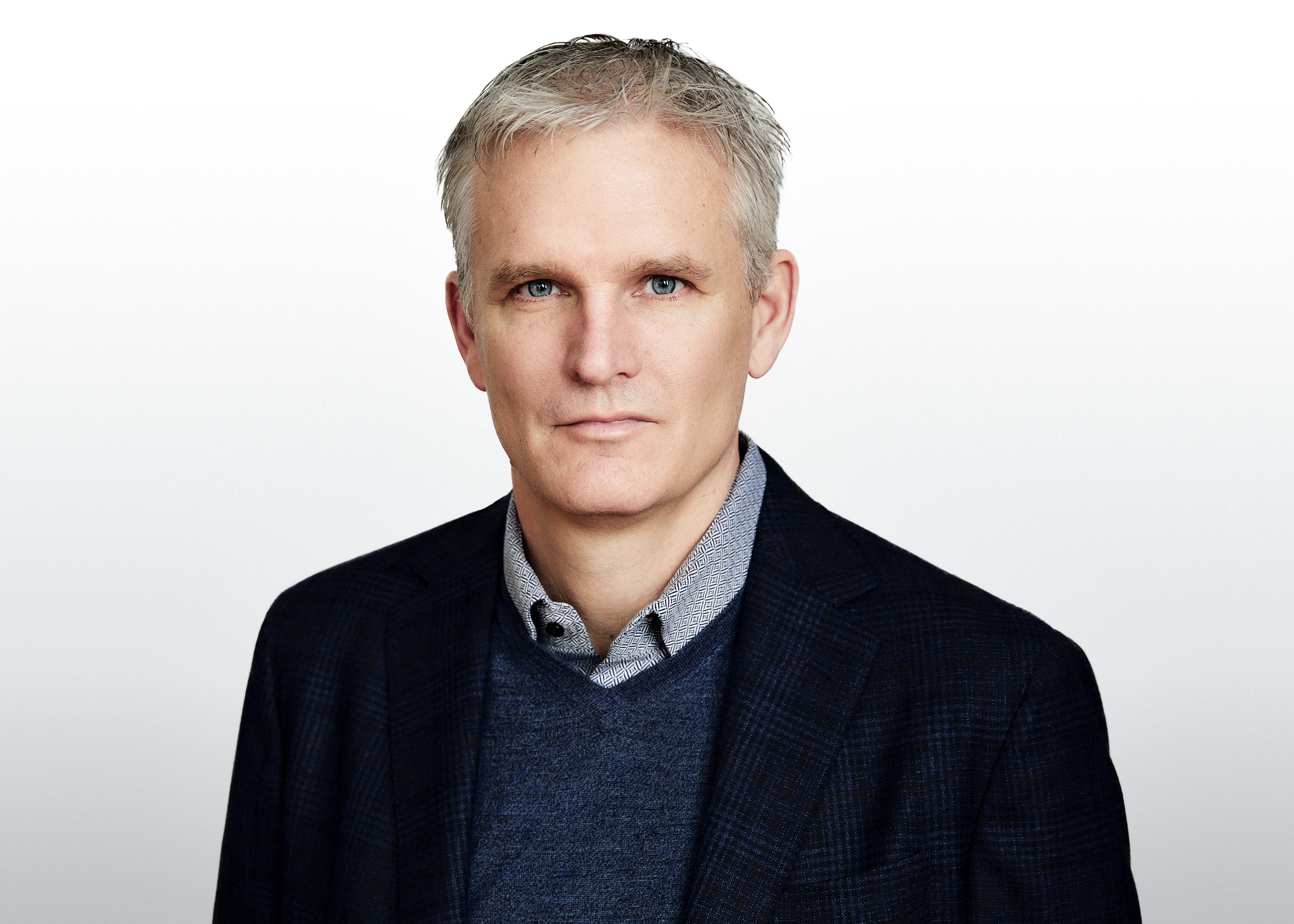 Three high-ranking National Hockey League executives, including commissioner Gary Bettman, have been subpoenaed to testify in former NHL player Mike Peluso's upcoming workers' compensation trial, according to documents obtained by TSN.
Peluso's attorney, Shawn Stuckey, said Thursday he issued subpoenas to Bettman, deputy commissioner Bill Daly and former New Jersey Devils' general manager Lou Lamoriello, who is now the Toronto Maple Leafs' GM.
The subpoenas were issued on Thursday night. It's unclear whether a process server has delivered the documents to the NHL executives. A subpoena is a document that starts what is usually a several-step process to secure the testimony of a witness. They are not typically filed in open court.
According to the three subpoenas, copies of which were obtained by TSN, Bettman has been directed to appear for a deposition on Nov. 1. Daly has been directed to appear on Nov. 2 and Lamoriello is to be deposed Nov. 3. All three depositions are scheduled for New York.
Without being subpoenaed, Bettman, Daly and Lamoriello are under no legal obligation to testify. Daniel Wallach, a Fort Lauderdale, Fla.-based lawyer whose focus is the sports industry, said that if they don't cooperate, Stuckey could file a motion with the court to compel their appearances.
"If the judge grants the motion, the execs could be found in civil contempt the next time they blow it off," Wallach said.
Stuckey said he plans to ask Bettman and Daly about how teams communicate information to players about their injuries. Stuckey also said he wants to obtain details about the NHL's drug policies, including record-keeping practices for the distribution of prescription painkillers by NHL team doctors and trainers.
Stuckey said he plans to ask Lamoriello whether he reviewed key medical reports related to seizures Peluso suffered following a fight in 1993 that resulted in a concussion.
In addition to their depositions, Peluso's attorneys are also seeking 33 sets of documents, including those regarding the independence of NHL team doctors, information about payments to those team doctors, and details about whether team doctors are required to share information with players about their injuries before team staff.
The NHL has also been directed by Stuckey to hand over records related to the league's practices and policies for the retention and destruction of documents. If the NHL refuses to turn over those documents, Stuckey again could file a motion asking the judge to compel the league to.
A spokesman for the NHL did not respond to emails requesting comment. Lamoriello declined comment through a Maple Leaf Sports and Entertainment spokesman.
Peluso filed his worker's compensation lawsuit in Santa Ana, Calif., five years ago. The former enforcer alleges that he suffered a string of seizures while playing in the NHL. He says the Devils and other teams allowed him to keep playing and fighting on the ice even after he began suffering seizures.
Peluso alleges he is now permanently disabled and he has named four of the five NHL teams he played for – New Jersey, Ottawa, St. Louis and Calgary – and insurance companies including Chubb Ltd., as defendants in the claim.
"I want the world to hear Bettman and Lamoriello have to answer for what they have done," Peluso said on Friday. "So many players have been abandoned by the NHL. When you can't promote their game anymore, if you're not a big name or a star, they toss you aside."
Peluso allegedly has permanent damage to the right side of his brain and, according to a July 13, 2016 court filing, "has dementia at the young age of 50, and struggles daily with depression, anxiety, memory loss, and the constant threat of seizures from a constant seizure disorder."
He says he has spent as much as $75,000 on medical bills for seeing a neurologist and for anti-seizure medication.
Peluso told TSN he is determined to proceed to trial after rejecting in late August a $325,000 (U.S.) offer from the defendants to settle his workers' compensation lawsuit.
Stuckey declined to comment on Peluso's settlement claim, which Peluso said was made in late August.
Stuckey did say that the workers' compensation case would likely proceed to a four-day, open-court trial that would be held in Santa Ana, Calif., likely in late February or early March.
Related:
Appeals board rules on 'gag order' in Peluso's brain injury lawsuit
Lawyers in NHL concussion case want league, teams to hand over drug records
Judge in NHL concussion lawsuit said to want a trial this year
Peluso's lawyer says he'll call Lamoriello, Bettman to testify in trial