Peluso's lawyer says he'll call Lamoriello, Bettman to testify in trial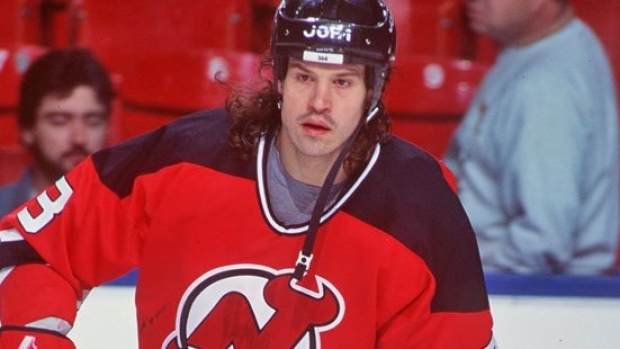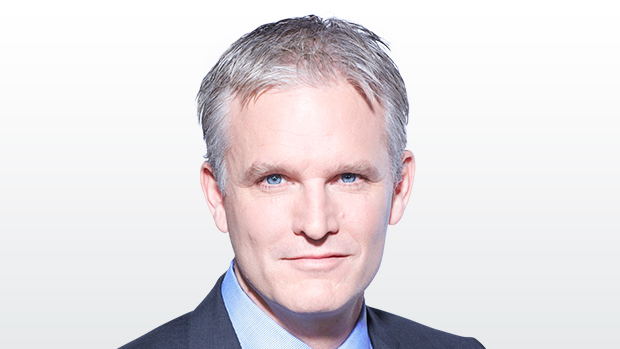 Former New Jersey Devils enforcer Mike Peluso's workers' compensation trial will proceed sometime this fall – possibly with testimony from former Devils general manager Lou Lamoriello, former head coach Jacques Lemaire and NHL commissioner Gary Bettman – after a key ruling from a California appeals board.
Peluso filed a workers compensation claim in San Francisco in 2012 alleging he is now permanently disabled. He named four of the five NHL teams he played for – New Jersey, Ottawa, St. Louis and Calgary – and insurance companies including Chubb Ltd. as defendants in the claim.
Peluso allegedly has permanent damage to the right side of his brain and, according to a July 13, 2016, court filing called a serious and willful petition, "has dementia at the young age of 50, and struggles daily with depression, anxiety, memory loss, and the constant threat of seizures from a constant seizure disorder."
He says NHL teams didn't safeguard his health during his playing career and that he has spent as much as $75,000 on medical bills for seeing a neurologist and for anti-seizure medication.
In December, a workers' compensation board judge granted a request by the co-defendants to hold two trials in Peluso's case – an initial one to determine whether California is the proper jurisdiction for the matter, and a second one, if necessary, to later argue the merits of Peluso's claims.
Peluso's attorney Shawn Stuckey appealed that decision, arguing it might take four or five years for Peluso's case to be heard. Stuckey also said he was concerned about Peluso's heath if he was forced to make repeated trips to California for several trials.
In a Feb. 15 decision obtained by TSN, California Workers' Compensation Appeals Board commissioner Marguerite Sweeney ruled against the co-defendants, setting the stage for a trial in open court.
"[Peluso's] request that all issues be considered in a single trial, without bifurcating defendants' jurisdictional claims, is consistent with our intention to move this matter to completion as expeditiously as possible," Sweeney's decision says. "We recognize [Peluso's] concerns regarding his medical condition and the limitation on flying. Since [Peluso] lives in Minnesota, conducting separate trials on discrete issues would require that he take multiple flights, increasing his risk of seizures."
A hearing will take place in April to set a trial date, Stuckey said. He said after several months of discovery – a period when both sides have the chance to demand the other turn over documents, internal correspondence and other records that are relevant to the case – a trial might take place as soon as this fall.
Stuckey said he plans to subpoena Lamoriello, Lemaire and possibly Bettman to testify, as well as doctors and trainers who worked for the team during Peluso's tenure. Peluso played for the Devils from 1993 to 1996.
"We are going to have multiple [subpoena] requests," Stuckey told TSN.ca. "It's going to be Lamoriello, all the doctors and coaches who were involved, and Bettman and other people at the NHL to determine if documents about Mike were sent to them."
It's unclear who the defendants will call to testify. They said they have 35 potential witnesses but have not identified them in court papers.
A Devils spokesman declined to comment on the case. The franchise is under different ownership since Peluso first filed the claim.
Lamoriello now works as general manager of the Toronto Maple Leafs. Both a Maple Leaf Sports & Entertainment spokesman and a Chubb spokeswoman declined to comment.
The Devils and Peluso have been odds for months over his claim.
The Devils were reprimanded by the appeals board in November 2016, after it concluded the NHL team "wrongfully withheld" key medical documents from Peluso and his legal team.
One document is a Dec. 18, 1993, medical report confirming Peluso suffered a concussion after hitting his head on the ice during a fight. The second document is a Feb. 21, 1994, report from a neurologist warning the Devils that Peluso could have further seizures if he suffered more head trauma.
Peluso was one of the toughest enforcers in NHL history. He had 240 fights in the NHL, 105 of those occurred after the Feb. 21, 1994, warning from the neurologist.
After the Devils were criticized by the appeals board in November 2016, the team claimed in a court filing that Peluso's repeated seizures were "brought on by lack of sleep, partying, dehydration, binge drinking, and failure to take medication…"
A Devils vice-president has claimed the 1993 and 1994 medical reports about Peluso were properly provided to Chubb.
According to data obtained by TSN from California's Department of Industrial Relations last year, at least 372 former NHL players are linked to workers' compensation payouts in California since 2008 for head injuries they suffered during their playing careers.
California also allows compensation for "cumulative trauma" or injuries that get worse over time. Those injuries can include neurological damage from multiple concussions.
California was among the few U.S. states where pro athletes until 2014 could file workers compensation claims without playing their home games in the state. That meant that players from any NHL club, Peluso included, could file there.
In 2014, after lobbying by the National Football League, the state changed the law so that only players who played home games in California could file claims.