NHL Power Rankings - November 24, 2014

The St. Louis Blues have retained the top spot in the TSN.ca NHL Power Rankings, remaining ahead of the Pittsburgh Penguins and Nashville Predators for the second consecutive week.

Bouchard parting ways with longtime coach Saviano

Canadian tennis star Eugenie Bouchard has parted ways with longtime coach Nick Saviano. "Genie and I have decided that it is best for us to end our player-coach relationship and to move in different directions for 2015," Saviano said in a press release posted on his tennis academy's website.

Stampeders' Cornish faces challenge in Tiger-Cats strong run defence

To capture their first Grey Cup title since 1999, the Hamilton Tiger-Cats will have to corral Calgary Stampeders running back Jon Cornish. Calgary and Hamilton will square off in the CFL title game Sunday at B.C. Place. Cornish and Co. will face a Hamilton defence that allowed a league-low 76.8 yards rushing during the regular season.
Features
Crown Royal Top 50 World Junior Moments

Since 1977, the IIHF World Junior Hockey Championship has delivered many memorable moments and this year, TSN and Crown Royal are counting them down. Watch SportsCentre daily to see where your favourite moment ranks in the Top 50 World Junior Moments.

TSN 2014 CFL Play of the Year

The most spectacular plays from the Canadian Football League's regular season are squaring off on TSN.ca, and you can determine the play that tops them all in the sixth-annual TSN Play of the Year Showdown: Canadian Football Edition. Check in daily for a new match-up as we look for the CFL's ultimate highlight for 2014.
Trending
Hubub: Who will win the Grey Cup?

The final stage is set, with the Hamilton Tiger-Cats and Calgary Stampeders going head-to-head in the 102nd Grey Cup in Vancouver. Who do you like?

Hubub: What's wrong with the Oilers?

The Edmonton Oilers are struggling again. The team is in the basement of the NHL standings with the very realistic possibility of once again getting the first overall pick in the draft. What's wrong with the Oilers?

TSN Hockey: The Quiz on Hubub

Welcome to TSN Hockey on Hubub - home of The Quiz. Get the latest hockey updates and analysis from TSN, TSN.ca and TSN Radio and engage the Hubub community with TSN's debates and poll questions, courtesy of The Quizmaster.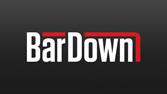 One-On-One With Terry Crews
We sit down with the charismatic Terry Crews to talk about working with Bill Romanowski, Sly Stallone level fame and much more.