Scrivens sharp as Oilers top Capitals for second-straight win

Ben Scrivens made 32 stops as the Edmonton Oilers won their second game in a row, handing the Capitals their first loss in regulation this season with a 3-2 victory over Washington on Wednesday. Justin Schultz, Ryan Nugent-Hopkins and Nikita Nikitin scored for the Oilers (2-4-1), who had avoided setting a new franchise record for the worst start to the season with a win over Tampa Bay on Monday. Teddy Purcell picked up a pair of assists for Edmonton.

Leafs-Senators game postponed after shootings in Ottawa

Tonight's NHL game between the Ottawa Senators and the Toronto Maple Leafs has been postponed following the shootings on Parliament Hill. The NHL says the date and time of the rescheduled game will be announced at a later date.

Duthie: A great city with great people will persevere

In April of 1989, a man named Charles Yacoub hijacked a bus with 10 passengers at gunpoint in Montreal. He forced the driver to take him to Parliament Hill. I was one month into my career, a cub news reporter at CJOH, the local CTV station in Ottawa. This would be the first major story I'd cover.

Williams rebounds to eliminate Bouchard at WTA Finals

Serena Williams rebounded from the worst beating of her professional career to rout Eugenie Bouchard 6-1, 6-1 at the WTA Finals on Thursday. Williams was humbled by Simona Halep the previous day, when the 18-time Grand Slam champion won only two games. She turned around and eliminated Bouchard from semifinals contention with a 0-3 record in the round-robin stage, while Williams improved to 2-1.

Nogueira makes Raptors debut in win over Maccabi Haifa

Until Wednesday night, Raptors rookie Lucas Nogueira was known more for his hair than anything he'd done on the hardcourt in Toronto. The 22-year-old Brazilian known as "Bebe" finally made his Raptors debut in Toronto's 92-85 win over Israel's Maccabi Haifa, scoring eight points in 11 minutes and showing signs of the athletic forward that first caught the team's eye.

TSN.ca's 2014-15 NBA Season Preview: Northwest Division

With the regular season right around the corner, TSN.ca profiles each NBA division before the first tip. TSN basketball analyst also gives his pick for division champ and a player to keep an eye on this season. We start with the Northwest where Kevin Durant's injury throws a monkey wrench into the Oklahoma City Thunder's plans to compete for an NBA Title and Canadian phenom Andrew Wiggins looks to make his mark with the Minnesota Timberwolves.

Pistorius agent seeks prison meeting over career

Oscar Pistorius' agent says he is seeking a meeting with the double-amputee athlete in prison in the next few days to discuss his running future. South Africa's Olympic committee says Pistorius is ineligible to compete for five years.
Features
2014 MOP Watch

As CFL teams head into the stretch drive and make their final push for playoff spots and positioning, TSN.ca looks at the top candidates, this year led by the defenders, to take home this year's Most Outstanding Player award.
Trending
Hubub: In the clutch, Manning or Brady?

Let's say your team is in the Super Bowl, down by six with two minutes to go, starting from your own 10. Who do you want at the helm for a championship winning drive? Peyton Manning or Tom Brady?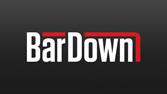 20 Questions with Dave Hodge
Does the NHL look good or bad for suspending Slava Voynov following his arrest on domestic violence charges after not suspending Semyon Varlamov last season? That and more in 20 Questions.