Raptors dominating Bucks through half on TSN

The Toronto Raptors had another big quarter, taking a commanding 26-point lead into half-time. The Raptors lead the Milwaukee Bucks 71-45 at half-time at Air Canada Centre. Watch the game LIVE NOW on TSN1, TSN3, TSN4 and TSN5.

Dreger Report: Alfredsson's comeback bid about to end

As TSN Hockey Insider Darren Dreger writes, veteran NHL winger Daniel Alfredsson has decided not to play this season and while the Red Wings have been informed he's likely done, they have not heard directly from Alfredsson.

TSN Hockey's Top 10 Storylines of the Week

Scott Cullen takes a look at the stories from November 15th through November 21st in the NHL, including financial troubles for Jack Johnson, health issues for Pascal Dupuis, the Canadiens getting cap space, a wild week in Toronto and more.

Stars, C Spezza agree on four-year, $30 million extension

The Dallas Stars and Jason Spezza have agreed on a contract extension. According to TSN Hockey Insider Bob McKenzie, the deal is for four years at an annual average salary of $7.5 million. Fellow TSN Hockey Insider Pierre LeBrun reports that the deal includes a no-trade clause.

NHL, NHLPA agree on salary cap relief for Kings on suspended D Voynov

The NHL is giving salary cap relief to the Los Angeles Kings while defenceman Slava Voynov remains suspended indefinitely with pay after being charged with felony spousal abuse. The league announced Friday that Voynov's salary will no longer count against the Kings' salary cap.

BPL: Manchester United/Arsenal preview

Luke Wileman and Jason deVos preview the biggest matchup of the weekend as struggling powerhouses Manchester United and Arsenal get ready to face off on Saturday.

Grigsby gives Tiger-Cats solid ground game heading into East Division final

Nic Grigsby has quickly become a key part of the Hamilton Tiger-Cats' offence. In just three games the five-foot-11, 195-pound Grigsby has emerged as a bona fide rushing threat in a predominately pass-oriented offence. And that's something the Montreal Alouettes must account for Sunday in the East Division final at Tim Hortons Field.
Features
Crown Royal Top 50 World Junior Moments

Since 1977, the IIHF World Junior Hockey Championship has delivered many memorable moments and this year, TSN and Crown Royal are counting them down. Watch SportsCentre daily to see where your favourite moment ranks in the Top 50 World Junior Moments.

TSN 2014 CFL Play of the Year

The most spectacular plays from the Canadian Football League's regular season are squaring off on TSN.ca, and you can determine the play that tops them all in the sixth-annual TSN Play of the Year Showdown: Canadian Football Edition. Check in daily for a new match-up as we look for the CFL's ultimate highlight for 2014.
Trending
Hubub: Who will win the Grey Cup?

The CFL playoffs are now down to the final four. In the West, it will be the Battle of Alberta between the Stampeders and Eskimos while in the East the red-hot Alouettes travel out of province to battle the Tiger-Cats in the Steel City. Who do you like?

TSN Hockey: The Quiz on Hubub

Welcome to TSN Hockey on Hubub - home of The Quiz. Get the latest hockey updates and analysis from TSN, TSN.ca and TSN Radio and engage the Hubub community with TSN's debates and poll questions, courtesy of The Quizmaster.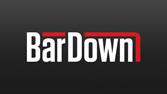 How would our mothers fix the Maple Leafs?
No matter what it is you're asking, it always seems like your best bet at getting an honest and helpful answer is to ask your mother. Not sure why your favourite hockey team has been on a downward spiral for the better part of five decades? Ask mom.