30 Canadians look for U.S. Open spots
Mike Weir among the golfers taking part in 36-hole sectional qualifying on Monday, Bob Weeks writes.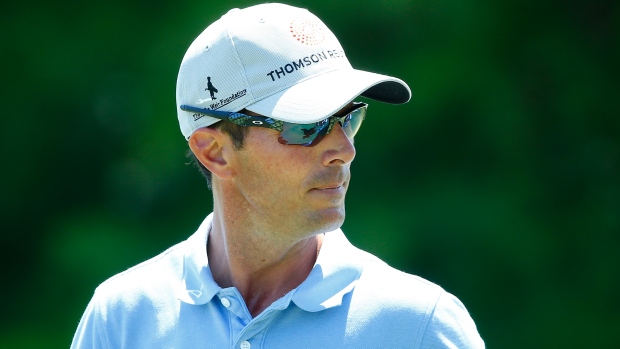 A total of 30 Canadians will tee it up today, looking for spots in next week's U.S. Open.
The 36-hole sectional qualifying takes place at 10 different locations across the U.S. (as well as one in the U.K.; another in Japan is completed) and includes veterans like Mike Weir as well as a handful of amateur players. Many advanced through the first stage of local qualifying and will now try to beat the odds and play their way into the year's second major.
The only Canadian exempt into the event is Adam Hadwin.
The U.S. Open will be played at Shinnecock Hills Golf Club in Southampton, N.Y., June 11-17, 2018.
The Canadians in action today:
Mike Weir
Taylor Pendrith
Wes Heffernan
Nick Kenney
Garrett Rank
Corey Conners
Tyson Turchanski
Stephane Dubois
Albin Choi
Raoul Menard
Brett Cairns
David Rose
Devin Carrey
Derek Gillespie
Luke Moser
Stuart MacDonald
Max Gilbert
Travis Fredborg
Ken Eger
Myles Creighton
Jason Hrynkiw
Michael Gligic
Mark Hoffman
Nick Taylor
Mackenzie Hughes
Ben Silverman
David Hearn
Brad Fritsch
Roger Sloan
Austin Connelly