30 national/provincial players on teams in Eastern, Western Semi-Finals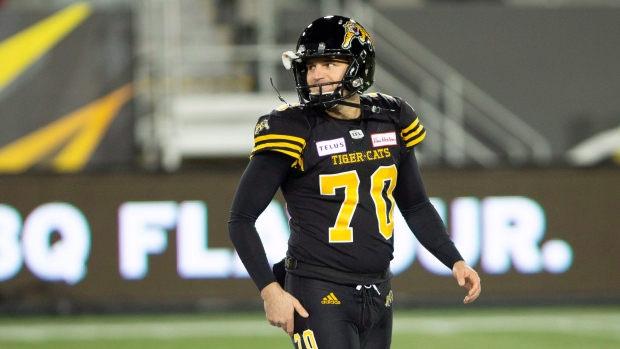 The Canadian Football League playoffs kick off this weekend with the BC Lions taking on the Hamilton Tiger-Cats in the Eastern Semi-Final followed by the Winnipeg Blue Bombers visiting the Saskatchewan Roughriders in the Western Semi-Final.
In total 30 players and two coaches that have represented Canada on the international stage or competed for their province at a Football Canada Cup tournament are amongst the four teams competing.
Of the 17 players on a roster for the Eastern Semi-Final, six of them have played for the Junior National Team. Lions' wide receiver Shaquille Johnson and offensive lineman David Knevel, and Tiger-Cats running back Mercer Timmis helped Canada claim gold at the 2012 IFAF World Junior Championships on a team coached by current Ottawa Redblacks defensive coordinator Noel Thorpe.
Lions' defensive lineman David Menard and linebacker Rom Omara, and Ticats kicker Lirim Hajrullahu were members of a Canada squad that claimed silver at the 2009 IFAF World Cup. Hajrullahu was also a member of Canada's IFAF Senior Men's team in 2011.
There are 13 players with provincial and international experience on a roster for the Western Semi-Final. Blue Bombers linebacker John Rush was also part of Canada's 2012 gold medal-winning squad at the 2012 IFAF World Junior Championship.
Rush was also a member of the World Team as well as Roughriders quarterback Brandon Bridge (2010), and Blue Bombers offensive lineman Matthias Goosen, who played in both 2011 and 2012.
Roughriders linebacker Micah Teitz also came home with a medal at the IFAF World Junior Championship, helping the 2014 team claim a silver.
Blue Bombers general manager Kyle Walters and Alouettes special teams coordinator Mickey Donovan also have coaching experience with Canada with the Junior National Team.