51K Grey Cup tickets sold after just four days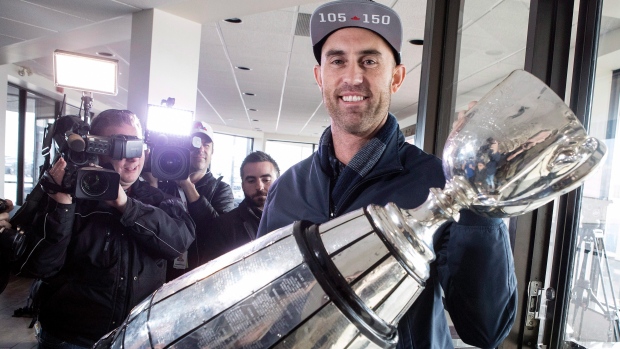 Ticket sales for the 106th Grey Cup are off to a stellar start after going on sale just four days ago.
To date, 51,000 tickets have been purchased for this year's game at Commonwealth Stadium in Edmonton, which leaves just 4,819 seats remaining for the big game on November 25.
"51,000 tickets sold is a major milestone for an event taking place more than five months from today," said Len Rhodes, President and CEO of the Edmonton Eskimos and Co-Chair of the Grey Cup Festival in a team statement . "The response we've received from fans across Canada has been incredible, not to mention the support from our corporate and media partners, who have been instrumental in the success of this ticket launch
"We couldn't be happier with the demand from fans so far," said Brad Sparrow, Co-Chair of the Grey Cup Festival. "The atmosphere both inside Commonwealth Stadium for the game, and on the streets of Edmonton for the Festival, will be unmatched come November," he said. "It will be a celebration not to be missed, and so we urge fans from across the country to secure their seats and join us to be a part of it all."
Tickets for the Grey Cup are being sold through Ticketmaster, but local fans can also purchase in-person at Commonwealth Stadium.
The regular season kicks off on June 14 with the Edmonton Eskimos visiting the Winnipeg Blue Bombers on the TSN Network. Last year's Grey Cup champions, the Toronto Argonauts, officially begin the defence of their title on June 15 when they visit the Saskatchewan Roughriders, which can also be viewed on the TSN Network.