AAF the latest attempt to prove there's a market for pro football beyond the NFL
The curtain rises on the Alliance of American Football this weekend. Time will tell if it is destined to meet the same fate as the upstart leagues that have come before it, Dave Naylor writes.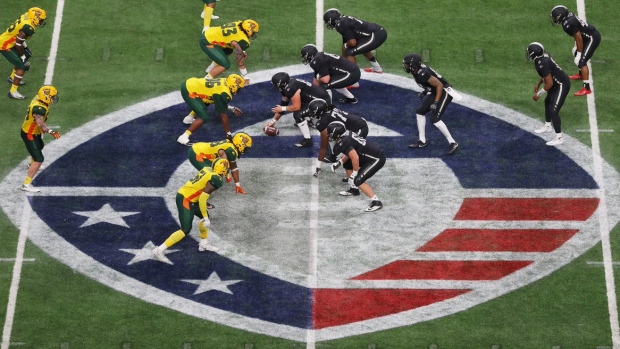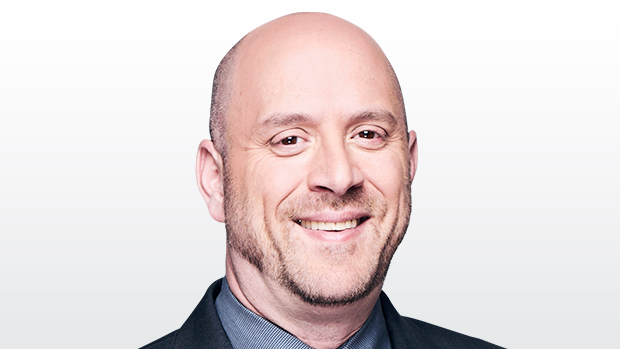 There may be no business idea tried as often as marketing alternative professional football in America.
In a country where there appears to be an endless appetite for the National Football League and where colleges continue to pump out more quality players than there are NFL jobs, it seems someone is always trying to make a go of it with a new league.
Four professional football leagues that have come and gone in the U.S. since the American Football League merged with the NFL at the birth of the Super Bowl era – five if you count the Canadian Football League's short-lived southern expansion from 1993-95. And that doesn't include the arena version of the game.
Yet the World Football League, United States Football League, XFL and United Football League and American-based CFL teams all met the same fate.
But that doesn't seem to have dampened the belief, among at least some, that there exists a market for professional football beyond the NFL.
The curtain will rise on the Alliance of American Football (AAF) on Saturday as it begins its debut season. The San Diego Fleet will face the visiting San Antonio Commanders in one of four games for the eight-team league that runs until late April.
The AAF, put together by former NFL executive Bill Polian and longtime TV and film producer Charlie Ebersol (son of former NBC Sports chairman Dick Ebersol), includes a host of former NFL personnel within the administrations of both its teams and the league office.
"We're not trying to compete with the NFL. We feel like we are complementary to the NFL," said J.K. McKay, the league's director of football operations, a former WFL and NFL player who was GM of the XFL's Los Angeles franchise.
"One of our games every Saturday is going to be on the NFL Network. Bill Polian, myself and others in the league have relationships with people in the NFL and I think we see it as a growing relationship over time."
Like all alternative professional leagues before it, the AAF has a few wrinkles that distinguish it from the NFL.
For one, games are expected to last two-and-a-half hours, or roughly 30 minutes less than the average NFL game, thanks to a shorter play clock and fewer timeouts. There are no kickoffs, onside kicks or kicking for extra points.
"We allow teams after touchdowns to go for what we are calling an onside conversion play," McKay said. "So instead of an onside kick, we will allow a team to take the ball at their own 28-yard line and go fourth-and-12. So it's a high-risk, high-reward play, but I think more exciting than an onside kick."
Every player, regardless of position or profile, receives the same base salary – a three-year contract that starts at $70,000 and then increases to $80,000 and $100,000, with the ability to go to the NFL at the end of every season.
"That's for 10 games," said McKay. "In addition to that, Charlie Ebersol has developed a bonus structure. Some has to do with winning, but there is also bonus availability for fan engagement and how much community service [the player] does."
Roughly 80 per cent of the league's players have previously signed NFL contracts, so the league believes giving these players the opportunity to perform will result in a decent product.
In terms of building appeal, roughly half the league's players were allocated to their teams based on where they played college football, giving each team a strong regional identity.
"We just thought it was important that if you're going to have a team in Birmingham, you want to have players from Alabama and Auburn," said McKay. "It just made sense to us. One, it's attractive to the players because they either live in that area or it's where they went to school. And in terms of name recognition, these players may not be household names across the country but they are well-known little markets. So we just thought it made perfect sense."
The AAF was creating change in the player market long before this weekend, with CFL teams finding they no longer had the pick of the litter among players cut from NFL camps.
While the alliance won't match the top CFL salaries, which for quarterbacks can exceed $500,000 per season, the danger is that younger potential stars will be attracted to making more money for less time in the AAF.
With all that said, the fact remains that there has never been a viable market for American professional football beyond the NFL.
"The league has done studies in terms of the number of people who only watch football and once the Super Bowl is over, they don't watch another sporting event until football starts again," said McKay.
"I think there is a market but you've got to define the market carefully. We've picked our cities carefully and one of the primary aspects to the cities we chose is we wanted to be in places that have a passion for football. That was the number-one criteria. I think our investors understand this will take time, but if we give it time and we do it right I think it's a can't-miss product."
Familiar names in the American Alliance of Football
Bill Polian – Founder
Mike Singletary – Head Coach, Memphis Express
O.J. Atogwe – Defensive backs coach, Memphis Express
Steve Spurrier – Head Coach, Orlando Apollos
Troy Polamalu – Head of players relations
Hines Ward – head of football development
Justin Tuck – Player Engagement Board of Advisors
Jared Allen – Player Engagement Board of Advisors
Rick Neuheisel – Head Coach, Arizona Hotshots
Aaron Murray – QB, Atlanta Legends
Michael Vick – Offensive Co-ordinator, Atlanta Legends
Blake Sims – QB, Birmingham Iron
Trent Richardson – RB, Birmingham Iron
Zach Mettenberger – QB, Memphis Express
Christian Hackenberg – QB, Memphis Express
Dennis Erickson – Head Coach, Salt Lake Stallions
Mike Riley – Head Coach, San Antonio Commanders
Mike Martz – Head coach, San Diego Fleet​