Agents say 2018 Olympics 'very lean' for athlete endorsements
Many Canadian athletes have struggled to build up an endorsement portfolio ahead of the Pyeongchang Olympics, Rick Westhead writes.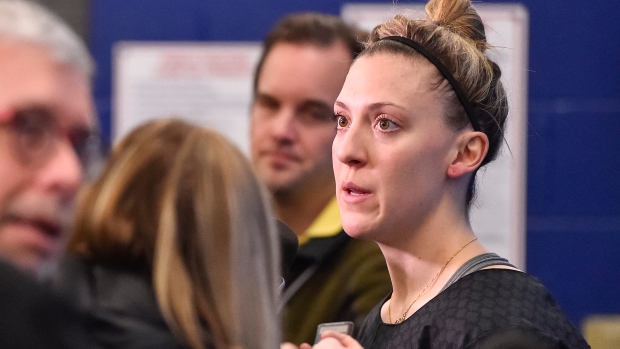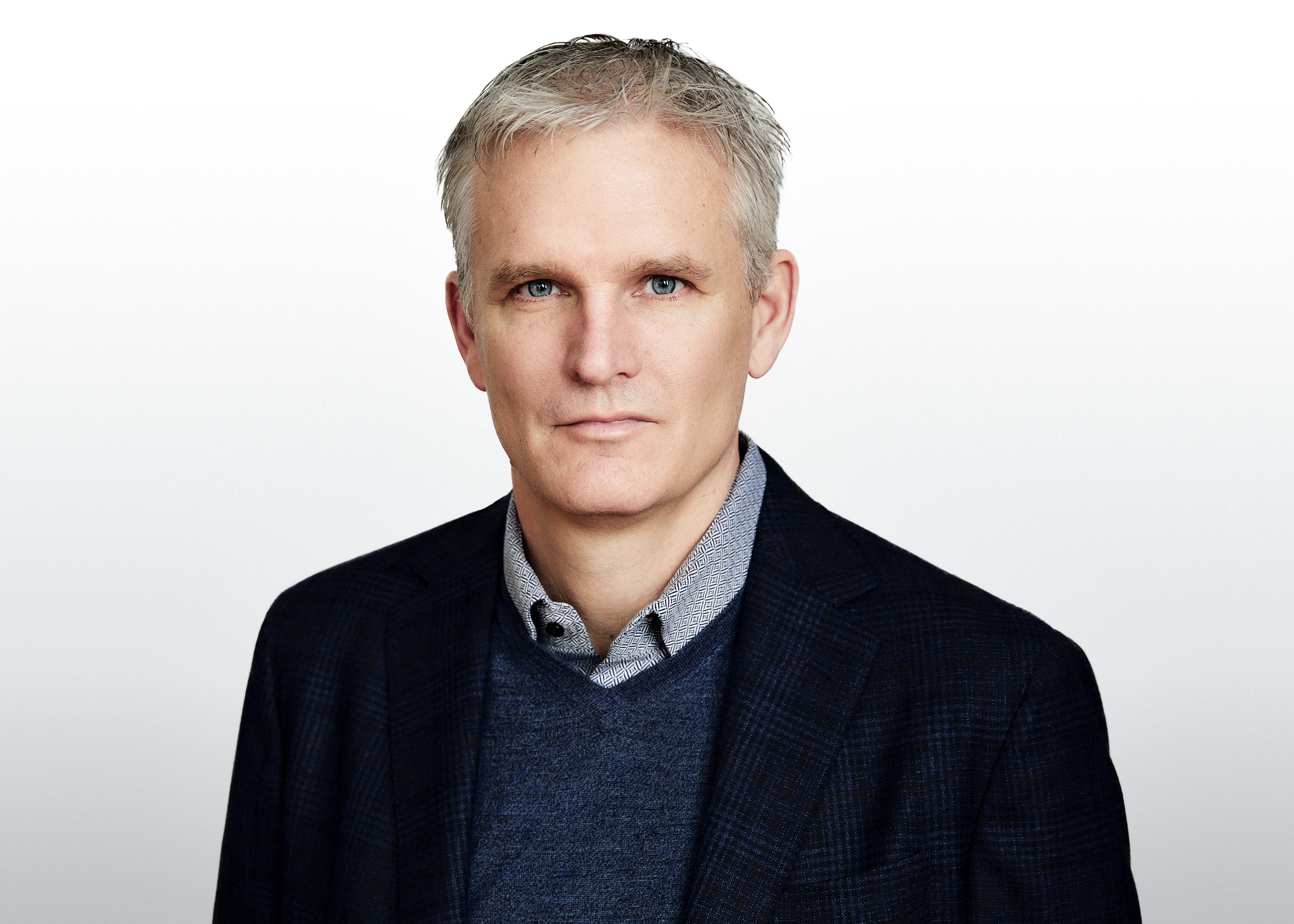 Canadian women's national hockey team forward Meghan Agosta zipped around the streets of her Montreal neighbourhood in a black BMW 325i convertible during the months before the 2014 Winter Olympics in Sochi.
Thanks to endorsement contracts with CCM Hockey, Procter & Gamble and Hilton Hotels – not to mention a marketing deal with BMW that provided her with a sports car (and snow tires) for 18 months – Agosta brought in more than $80,000 a year from endorsements, pitching products as she boosted her profile across the country.
Four years later, it's a different story.
Now 30, Agosta is a veteran of three Olympic Games with a job as a Vancouver police officer following a move to the West Coast. She would seem to be a compelling partner for corporate Canada. Yet other than her five-year-old CCM Hockey deal, Agosta doesn't have any other endorsements, said Brant Feldman, her California-based agent.
"I knocked on the same doors I did four years ago," Feldman said. "That time, three doors opened. This time, none did."
Feldman said he has also struck out in recent months trying to land Agosta marketing deals with Under Armour and Adidas.
Agosta was not available to comment, Feldman said, because she is training for the Olympics.
For at least the past several decades, one of the main storylines in every Olympics is the often spirited debate over which athletes will manage to convert their medals into endorsements dollars. The chance to win marketing deals can be life-changing for athletes, many of whom scrape by in the years leading up to the Olympics.
With this year's Games being held in South Korea, athlete agents said landing endorsement contracts was always going to be complex, since Olympics held in North America tend to draw higher TV ratings and greater local media attention.
Yet in the days after the NHL in April said it would not sent players to Pyeongchang, agents held out hope companies with traditional NHL ties might funnel marketing dollars to female hockey players such as Agosta or athletes in other sports.
That hasn't materialized, several athlete agents said in interviews. Instead, many Canadian athletes have struggled to build up an endorsement portfolio.
Prominent Quebec-based agent Marie-Anik L'Allier said her client Marianne St-Gelais, a speed skater who had a national endorsement with Coca-Cola during the 2014 Olympics in Sochi. Under terms of that deal, Coca-Cola featured St-Gelais in ads that aired on TV and in cinemas, used her image on in-store displays, and put her signature and silhouette on special-edition Coke cans.
St-Gelais won a silver medal on Canada's relay team in Sochi and last year won three more silvers at the world championships. St-Gelais has no national deals ahead of the 2018 Olympics.
"This year has been very lean," L'Allier said.
Russell Reimer, president of Manifesto Sport Marketing in Calgary, said the number of Olympic athlete endorsements have fallen sharply this year compared to the 2014 Games.
"There's been a significant reduction in sponsor activation," said Reimer, whose clients include ice dancer Tessa Virtue and speed skater Denny Morrison. "Having NHL players in the Olympics definitely helps draw more viewers in Canada and the NHL pulling out had an effect. I thought companies that had $300,000 or $400,000 set aside for campaigns around NHL players in the Olympics would broaden out and sign other athletes. It has not happened."
Reimer, who represents 16 Canadian athletes heading to Pyeongchang, up from his 12 clients who competed in Sochi, said he contacted the Canadian Olympic Committee (COC) in October to share his worries about the pace of business.
"We feel like we owe our athletes an answer," Reimer said. "A few of them are perplexed and I don't know why for sure sponsor spending is down, but it is."
COC spokesman Photi Sotiropoulos said athlete endorsements have "slightly increased" from 2014.
"There is an upswing which is positive," he said.
Sotiropoulos said the COC tracks the number of endorsements between athletes and companies that are COC sponsors but it doesn't know the value of those deals. He refused to provide the specific endorsement numbers to support the COC's claim and also said the COC does not track agreements between athletes and non-COC sponsors.
Dan Cimoroni, a Toronto sports marketing executive who works with NHL star Connor McDavid and Canadian Formula One driver Lance Stroll, said he's gotten out of the business of marketing Olympic athletes.
"It's the world we live in now, where once the Games are over it's, 'pack up the tent and what's next?'" Cimoroni said. "There is no halo or buzz post-Games. It's not what it used to be."
Also, the pool of Canadian medal winners has ballooned in recent years, Cimoroni said. During the 1988 Winter Olympics in Calgary, Canada won five medals, none of them gold. In Sochi, Canada won 25, including 10 gold. Yet he said the number of firms that invest in Olympic advertising has remained about the same.
"Back in the day when only three or four Canadian athletes stood out they could convert that into a decent payday," Cimoroni said.
Reimer and Feldman said they have raised concerns with the COC over a new committee marketing rule passed in the months before the 2016 Olympics in Rio.
That rule, known as "collective use," allows a COC sponsor to avoid paying Canadian athletes for using their images, so long as the sponsor uses the images of five different athletes from five different sports.
This year, Mondelez, a U.S.-based food and beverage company whose divisions include Nabisco, Kraft Foods, and Cadbury, is taking advantage of that rule in its marketing, using the image of athletes including curler Brad Jacobs, speed skater Charle Cournoyer, snowboarder Dominique Maltais, skier Kelsey Serwa and freestyle skier Justine Dufour-Lapointe.
Mondelez spokeswoman Kimberly Fontes declined to discuss the controversy over its collective use ads.
"Mondelez Canada has been a proud sponsor of Canada's Olympic Team since 2014 and we are looking forward to the upcoming Games," Fontes wrote in an email to TSN. "As in years past, we have leveraged our collective rights as part of our partnership with the COC to tell a holistic Team Canada story and included Canadian athletes within our creative elements tied to the games."
Reimer said the COC has said it would discuss the issue following the Games.
"I'll take them at their word," he said.
Sotiropoulos said he understands the point of view of the agents.
"It's a different way of seeing it," he said. "The money our partners pay to be associated with the COC is money that's used to tell our athletes' stories...That money doesn't necessarily go into the pockets of the athletes but it goes into the entire system we have to create podium success."
Sotiropoulos said the COC would discuss the issue of collective use during a meeting with agents following the Olympics.
Several agents say their own experience belies the COC's claims that endorsements are up.
According to Feldman, Procter & Gamble has had ad campaigns centred on two Canadian Olympic athletes in recent weeks, hockey player Marie-Philip Poulin and freestyle skier Dara Howell. During the Sochi Games, Procter & Gamble promoted ties to 11 Canadian Olympic athletes, including Agosta and NHL player John Tavares, and Paralympic athlete Greg Westlake, a sledge hockey player.
Tony Koutoulas, a Procter & Gamble spokesman, declined to comment.
Feldman said BMW had endorsement deals with five Canadian athletes besides Agosta during the Sochi Games. In November, BMW was replaced as a Canadian Olympic Committee sponsor by Toyota but isn't doing any athlete marketing tie-ups, Feldman said. Hilton is out as a COC sponsor and has not been replaced, he said.
Toyota spokesman Michael Bouliane said Toyota has hired Canadian Olympic and Paralympic athletes in recent weeks to appear at internal and external Toyota Canada events and that the company would hire Canadian athletes as corporate endorsers before the 2020 Olympics.
Similarly, Coca-Cola doesn't have ties to any Canadian Olympians this year, Feldman said.
That's after 2014, when Coca-Cola used L'Allier's client St-Gelais and figure skater Patrick Chan in its marketing campaigns and, according to Feldman, hired NHL star Steven Stamkos as an endorser for an estimated $500,000 – only to watch as Stamkos was sidelined from the Games because of an injury.
"It's crazy that companies like Toyota and Coca-Cola are in Canada and aren't doing anything," Feldman said. "What I can tell you is corporate sponsors didn't care about this Winter Olympics in a big way in Canada."
Coca-Cola spokeswoman Nicola Krishna refused to say whether the company had any pending endorsement deals.
"We don't reveal details about our campaigns until they are in market," she said.
Deals with Canadian hockey players like Poulin, Spooner, Megan Nicholson, and goalie Shannon Szabados, would cost a company between $25,000 and $60,000, Feldman said.