Allen tweets frustration with Roughriders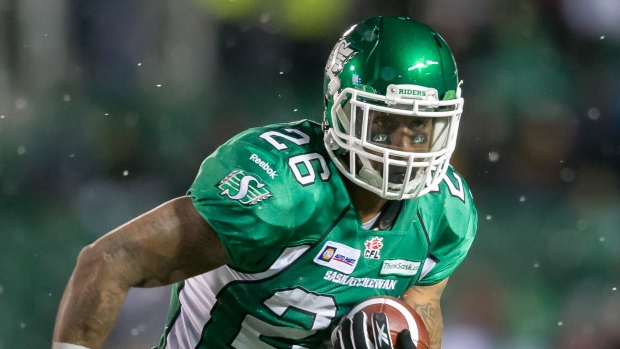 Anthony Allen took to Twitter Saturday after apparently getting cut by the Saskatchewan Roughriders Saturday, to voice his frustrations with the team.
Allen said he thought he was brought in only to be let go, and that he didn't feel he got a big enough chance to impress in training camp and the preseason.
Allen was signed by the Roughriders this offseason after spending last year with the BC Lions. The 28-year-old finished with 87 carries for 436 yards and three touchdowns for the Lions last year.
Allen started his career in Saskatchewan and had 348 carries for 1,940 yards and 11 touchdowns in three years in the CFL.
In other roster news, the Roughriders will also cut quarterback Bryan Bennett, according to TSN's Farhan Lalji. Bennett was second on the team's depth chart at quarterback in the first week of training camp. Vince Young's status is still up in the air.