Alouettes' Glenn out, Carter expected to play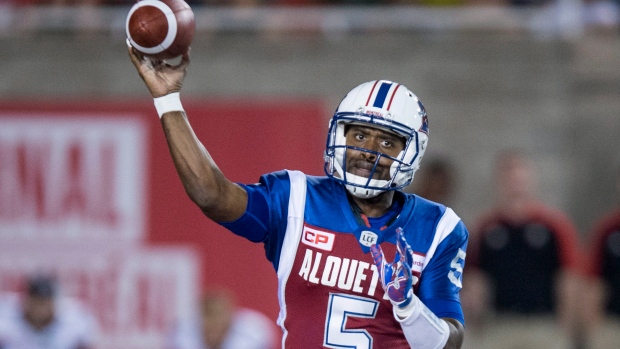 Kevin Glenn will miss Friday's game against the Hamilton Tiger-Cats with an eye infection.
The Montreal Alouettes quarterback missed his third straight practice Wednesday dealing with the infection. Backup Rakeem Cato, who has been taking first team reps in practice all week, was told Wednesday he would be starting behind centre.
Glenn is seeing a doctor for the infection again Wednesday.
Wide receiver Duron Carter was with the first team at practice for the second straight day of practice, with head coach Jim Popp expecting him to play while he awaits his appeal of his one-game suspension.